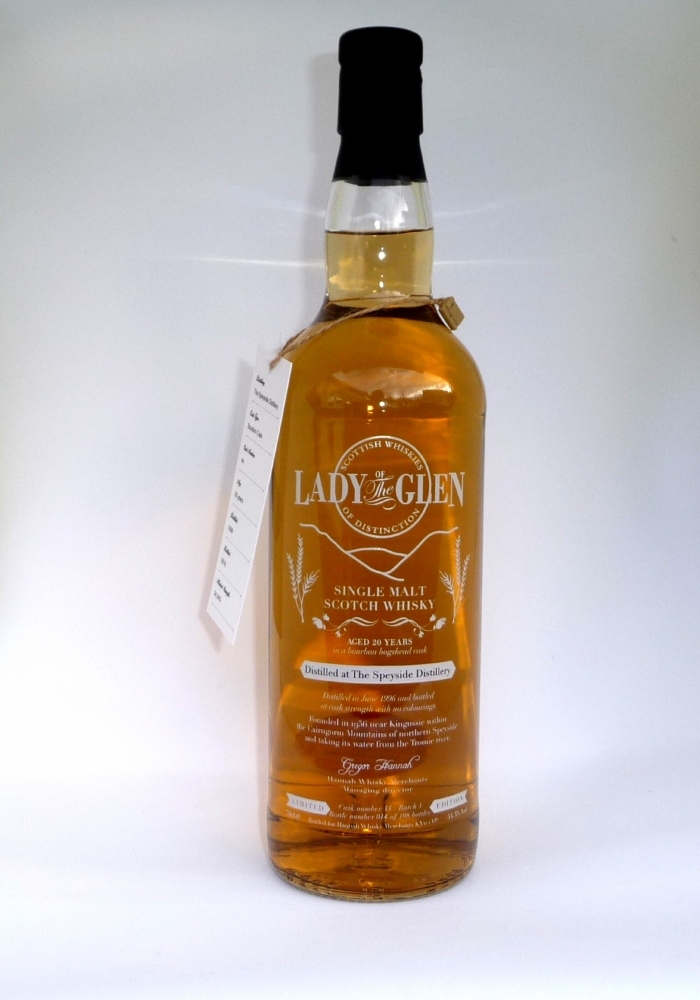 Bourbon Cask, number 44, was distilled in June 1996 and bottled in August 2016.
The 20 year old cask produced a natural cask strength of 54.3% alcohol and we elected to bottle just 108 bottles, non-chill filtered with no colourings.
A limited Edition 108 bottle release - each uniquely glass etched bottle has been numbered.
About the distillery
The Speyside distillery was founded near Kingussie in 1956 within the Cairngorm Mountains of Northern Speyside. Although the distillery was built in the modern era and represents one of Scotland's newest distilleries they use traditional Whisky production practices and the distillery itself can only produce a relatively small amount of Whisky on a yearly basis. Taking its water from The Tromie river, the distillery is the closest distillery to the famous River Spey's headwaters, where so many of Speyside's plentiful distilleries take their water from.
The story of the cask
This was originally a forgotten Bourbon Cask which previously made headlines as part of a fraud investigation in 2004.
In the late 1990s a Wine Merchant promoted the sale of "Grandtully Distillery" casks to members of the public. The name was meant to provide links to local distillery history but Grandtully Distillery never existed – it was a brass-plate address. The casks were sold on the claim that Grandtully Whisky was highly sought after and that there was shortage of Single Malt Whisky. The Serious Fraud office got involved and the fraudster in charge of the Wine Merchant was brought to justice while the casks remained in the ownership of the private buyers, maturing in a warehouse in Speyside. The court case was recently settled at Southwark Crown Court and the casks, now around 20 years old, were free to be sold on. After sitting in a warehouse since the mid 1990s, and largely forgotten about, this cask came to us through a private seller and has matured beautifully.
This light desert dram is an intriguing olive gold colour.
Nose – fresh and fruity with hints of buttery shortbread
Palate – Sweet vanilla with honey melon and toffee
Finish – a long lingering finish of lemon cheesecake
Price includes compliementary delivery in the UK