About us
Lady of the Glen is an independent bottler bringing international whisky enthusiasts an exclusive taste of the nation's traditional spirit.  In truth, this means we are part detective and a bit magician as we seek, source, and look after rare single malt whiskies from independent distilleries across Scotland, turning them into something special through traditional bottling techniques.
All Lady of the Glen brand releases are hand bottled at natural cask strength, without any chill filtering or colouring which means the original taste remains unaffected and the end flavour is pure, full, and always unique.
Each bottle alongside its distinctive floral label and whisky, receives a hand detailed number, making the bottles as individual as the whisky they contain.
Lady of the Glen whiskies are a homage to the long tradition of independent bottling in Scotland and of outstanding and unhurried techniques that create a product that is both rare and special.
Origin
Gregor Hannah's interest in the beauty of whisky was piqued from an early age. His father, a Scottish piper, received bottles as thank you gifts, for performing at celebrations such as weddings and at Burn's nights. These bottles created such a beautiful collection of colours and shapes, with intriguing names and intricate label designs, all rooted in Scotland that Gregor developed a deep appreciation for whisky.
Fast forward 25 years, while working in a bar, Gregor's passion for independent bottling was ignited. He gained knowledge about the history and methods of independent bottling which led him to start Lady of The Glen in 2012, an independently owned Scottish brand that hand sources and bottles rare single cask whiskies from across Scotland.
Gregor was keen for the brand to embody the essence of Scotland, whilst exuding a fresh contemporary feel - Lady of Glen brand was borne – a homage to the green lady ghost, purported to roam around Stirling Castle, and encapsulating the vibrant purple of the Scottish wildflower, evidenced in the delicate floral pattern that adorns the brand today.
A short video we put together to help you understand just how much goes into each and every one of our bottles.
Lady of the Glen releases are unique, exceptional and finite. Each release is hand bottled from our selection portfolio of casks which are at varying stages of maturation.  Our casks are hand sourced from some of Scotland's finest private distilleries in Speyside, Highland, Lowland, and Islay regions.
Wood management is key to achieving the perfect balance which is why we source our ex-wine casks from global sites such as bodegas in Portugal and Spain, vineyards in Italy and cooperages in France to name a few. We work directly with family-owned businesses to ensure that we understand the origins of the casks and the genesis of the wine or spirits, furnishing us with not only confidence in our brand but the knowledge that we are offering our clientele a quality product.
The success of Lady of the Glen lies in the purity of our product.  Our whiskies are released at the natural cask strength, usually over 50%, which is the natural alcohol strength from the cask. Each cask is hand-sourced, independently bottled and 100% natural with zero tampering or chill-filtering.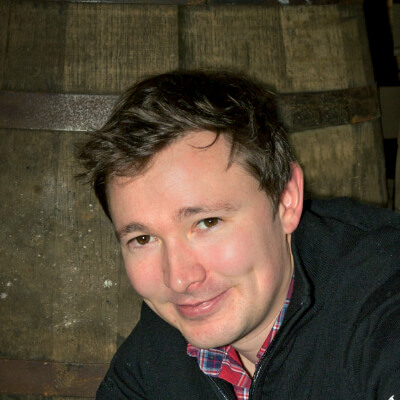 Gregor Hannah
Owner & director
Gregor's passion for whisky started when he was young, so it was no surprise that at the age of 25 he started his business releasing rare single cask whiskies under Lady of the Glen brand.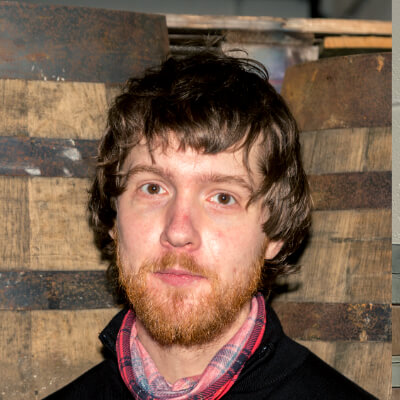 Gavin Routledge
Warehouse operator
A long-suffering Aberdeen fan who has a fondness for Port is new to the Whisky trade. Gavin manages the warehouse and assists with cask management at Dalgety Bay ensuring that the products reach our clients.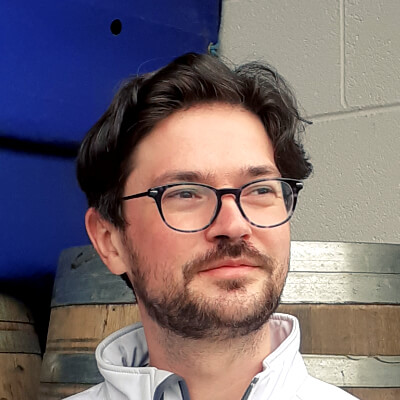 Alex McAndrew
Warehouse operator
Alex is the newest member to the Dalgety Bay team. Alex takes on a hands-on roll in the business, from bottling, to tasting, to filling orders, providing an invaluable contribution to the everyday working of the business.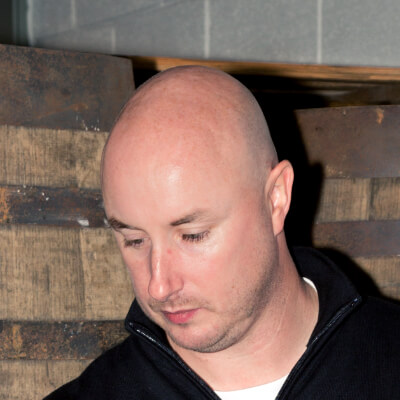 Paul Mckendrick
Brand ambassador
A true whisky enthusiast and connoisseur, Paul has over 15 years of experience in the industry. Having undertaken a variety of roles within the business, Paul has a deep understanding of the production process, flavour profiles and sales and marketing techniques.
Join our newsletter
Be the first to know about our latest releases. You will receive regular updates (not too many, we promise!) via email with our latest news, exciting new product launches and inspired gift ideas.