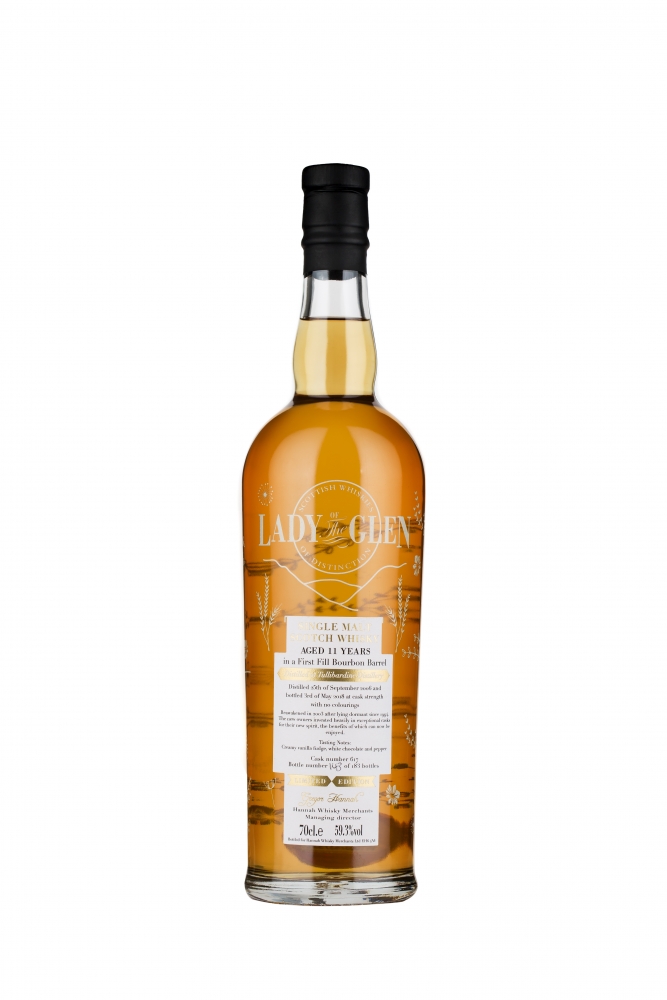 Tullibardine is an active distillery located at Blackford in Perthshire. Although the distillery is part of the Highland region, it is located just below the Speyside region due to the way regional map cuts around Speyside. 
The distillery has a long history, stretching back as far as 1488 when it was the site of an ancient brewery where King James IV bought ale on his way to Scone palace. The distillery was built in 1949, making it a relatively modern distillery. The name derives from the Gaelic 'tullach bhardainn', meaning hill of warning and its water comes from the Danny burn. The distillery currently lives outside the ownership of the big whisky conglomerates, with its own cooperage, warehouse and bottling hall on site.
The distillery was reawakened in 2003 after lying dormant since 1994. The new owners invested heavily in exceptional casks for their new spirit, the benefits of which we can enjoy now. Distillation was supervised by Master Distiller John Black, who regrettably passed away in 2013. 
Tullbardine produces well-balanced distillates of medium body and sweetness encompassing low malty notes and hints of sherry, honey and spice.
The cask was matured in a first-fill bourbon barrel for a full 11 years, giving it a distinct bourbon sweetness. 
On the palate expect flavours of creamy vanilla fudge with white chocolate bringing a vanilla sweetness and milk qualities, enhanced by a scattering of spicy black pepper.
Enjoy complimentary delivery in the UK. Delivery to anywhere outside the UK will cost an additional £20.00