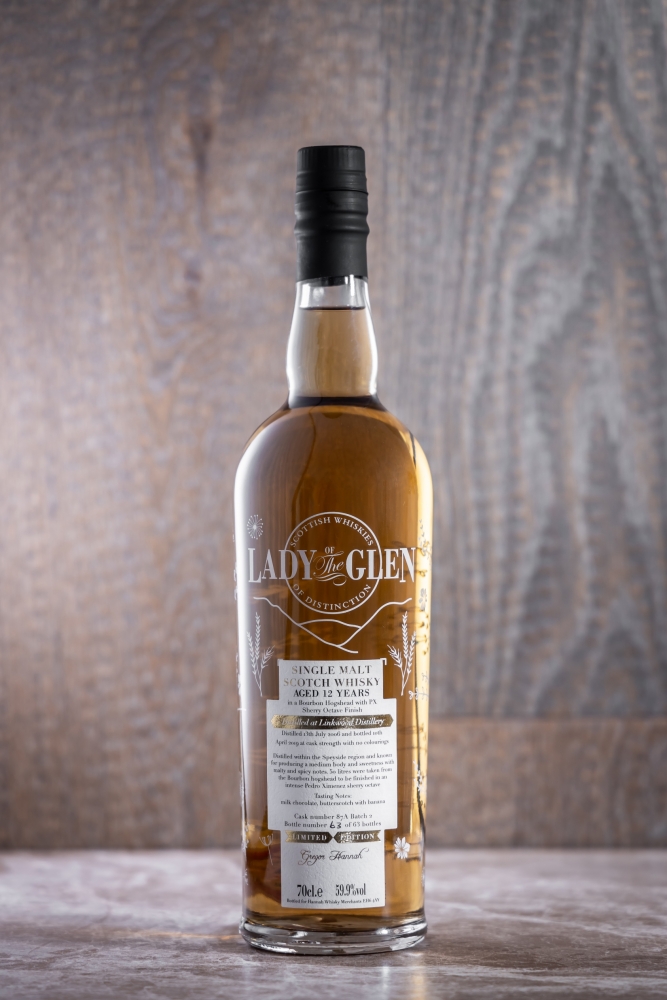 Named after a local burn, Linkwood is an active distillery located in Elgin, within the Speyside region. The distillery was officially founded in 1825, but its roots date back to 1821 when it would have been an illicit distillery.
Linkwood is synonymous with well-balanced distillates of medium body and sweetness encompassing fruity, floral, honey, malt and spice notes, making it a great example of a Speyside whisky.
This cask release is a Bourbon Hogshead #87. Distilled on the 13th of July 2006 and finished in a Pedro Ximenez Sherry Octave for 3 months. This was the second batch from cask #87 to be finished in the same octave. 
The octave yielded only 63 bottles because we took approximately 50 litres from the original Bourbon cask #87 to be finished in an intense Pedro Ximenez sherry octave. 
Our Pedro Ximenez octaves are sourced from a family-owned bodgega near Porto in Portugal. Pedro Ximenez is a very intense sweet, dark sherry. Octaves are small 50 litre oak casks that provide great levels of oak to spirit contact.
On the palate, expect hints of milk chocolate, butterscotch and banana.
Enjoy a dram on us! With every bottle purchased, receive a complimentary 2cl sample, selected at random from our current stock.