Spotlight The 21 Year Old Littlemill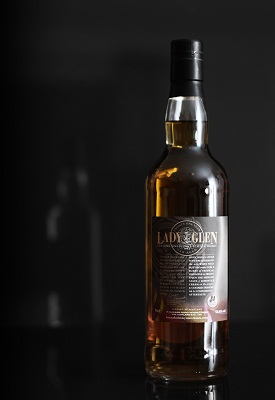 Just before Christmas 2014 we created a wee survey for people to give their feedback and one of the things that came out of that was the love of our earlier releases. With that in mind I wanted to spotlight the old releases with a little comment from me.
First under the Spotlight is the 21 year old Littlemill.
The Littlemill release was special for a multitude of reasons; it was our first Lowland Malt release, it was another release from a closed distillery (the first closed release being Caperdonich) and it also sold out within 31 days of release!
A Little about Littlemill
The Littlemill distillery was rumoured to have opened in 1772 although it has been suggested it opened as early as 1750 which would make it the oldest distillery in Scotland. Had the distillery not been destroyed in 2004 this could have been proven or disproven.
A Lowland Malt distillery, it existed a region where there are now only a few distilleries. Generally Lowland malts are regarded as the lightest bodied Whisky, other characteristics include having a dry finish, tasting of sweet fruits and having a less intense aroma. Littlemill was located in the village of Bowling just North West of Glasgow in West Dunbartonshire which made it even more unique because it was so close to the border that it could have been named a Highland distillery. However, because it used a triple distillation technique which was common in Lowland distilleries it was more akin to a Lowland class whisky, where other regions in Scotland adopted a double distillation approach. However, after a time the owners eventually adopted the double distillation approach.
The distillery changed hands multiple times in its lifetime. It was closed in 1984 and re-opened 1989 and again it closed in 1992 only to be destroyed in 2004 to make way for residential property, this was despite it being a listed building. You can view its destruction here through this Youtube link. The last distillation was in 1992 and now there are only limited casks available mainly through Independent bottlers.
Lady of the Glen's Littlemill
Our Littlemill was from a Bourbon cask, number 16 and it was distilled February 27th 1992. The main themes which came from the variety of independent reviews were that it was a complex dram, with soft fruits on the nose like pineapple and melon. On the palate there was heat, which made way to sweetness and then fruits of pineapple, banana and lemons. It had a sweetness of candy and then spice to finish.
Aftermath
The Littlemill release was a key milestone as the capital which allowed for the release was provided in a large part through the support of the Prince's Trust. It was the first release to be exported to more than one country, it went to Germany and Switzerland. When I went to the Germany Whisky Messe (read more here) I was giving out samples of the Littlemill!
Had I known how popular it would have been I would have held onto some of the bottles as they now retail for around £146.00 when I was selling them from my website at £95.00 per bottle!
What was especially beautiful about Littlemill was its delicate and intricate taste. I remember the soft fruits and that sort fresh summer grass taste – this was what was brought to my mind anyway. Generally most of the respondents who completed the survey mentioned the Littlemill and how they enjoyed , so hopefully one day in the future I can get another cask.