5 Whiskies I Tried This Year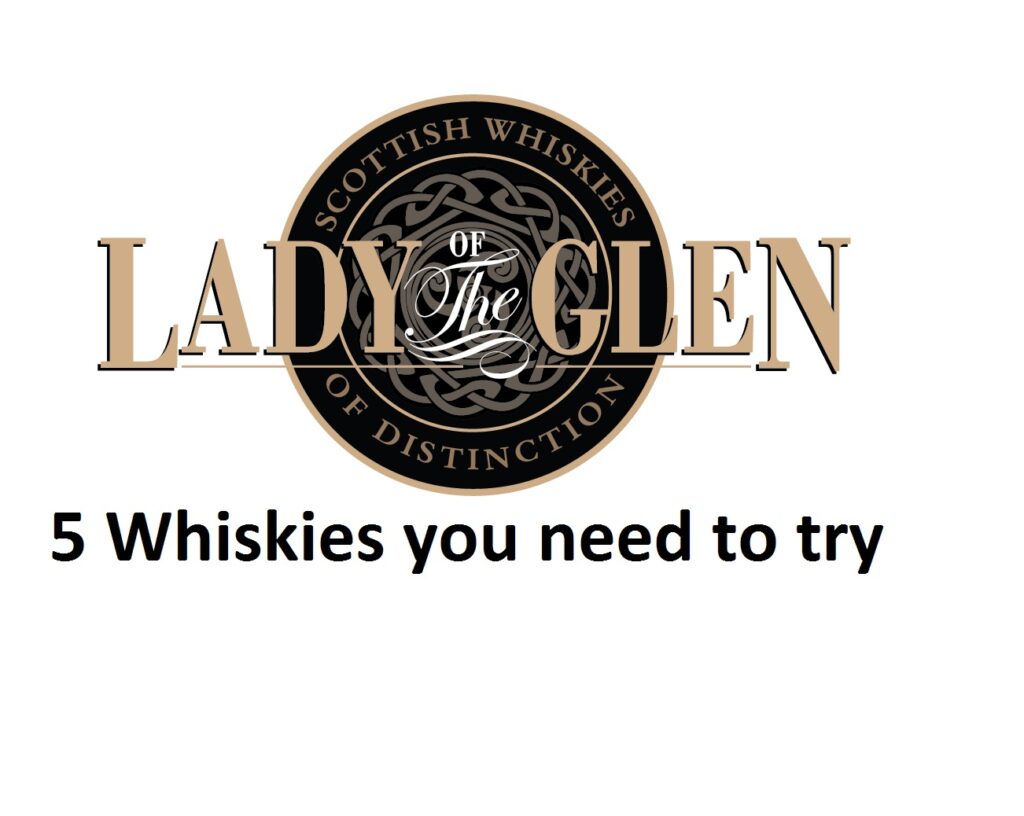 2014 has been an exceptionally busy year for Lady of the Glen and the millage on the car is a testament to that.
However, on those glorious days I don't drive I usually get to sample Whisky either at exhibitions', Whisky shops or with generous friends. When I read about Whisky I can sometimes be disheartened; first you read a description of the distillery, distilling process, the cask details and the tasting notes, after you have been intrigued beyond measure you then discover it is no longer available or at least not available at a buyer point you have access to. Issues like this frustrate me, as I'm sure they do others, because now you only have that particular reviewer's opinion and it cannot be challenged as there are no other samples for which you can make your opinion.
I therefore felt it would be nice to compile a humble list of five whiskies I tried this year which I would encourage you to try and to avoid bias I did not include any of the Lady of the Glen range. My self-imposed criteria was that they had to be readily available however I do believe in at least 2 of the 5 I broke this rule, sorry.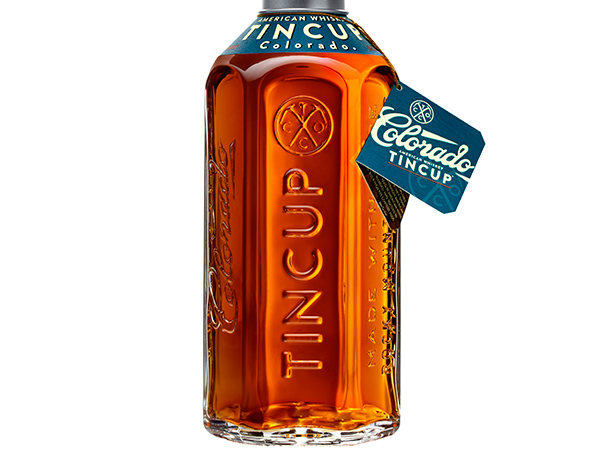 TinCup American Whiskey, I tried this at a Jolly Toper tasting in Edinburgh. It was a fruity wee Whisky which I loved. Definitely worth trying as it's very tasty and enjoyable!
Glen Moray Chenin blanc Cask strength, I tried this at the Potstill in Glasgow, 'a behind the glass cabinet choice'. I'm a Glen Moray fan but this particular sherbet Glen Moray was very different to any of the other releases I tried. Worth trying if you want try a unique Glen Moray. (read more about the PotStill here)
10 year old Sherry cask Macallan, a good friend gave me a bottle of this after a good deed. Contemporary Macallan is a hot topic in the Whisky industry at the moment. But, the 10 year old Macallan is so smooth and the sherry cask releases those succulent sweet fruit notes. In addition with Fleetwood Mac's 'Rumours' this Whisky really helps me to unwind after a busy day.
24 year old Bourbon cask Mannachmore I tried this at the SMWS whisky stand in the Whisky Lounge Edinburgh. I loved the Scotch Malt Whisky Society (SMWS) stand at Whisky Lounge, they had some real gems and the ambassadors were really enthusiastic.  I know this particular Whisky is hard to find but this Mannachmore was super, try it if you can. (Read about my 2014 Whisky Lounge experience here)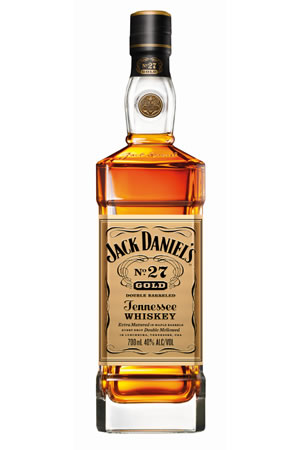 Jack Daniels No.27 Gold, I tried this at Frankfurt airport. Jack Daniels is okay for me (goes well with coke) and to be honest the only reason this made the list is the story behind it. When I was departing from Frankfurt after a Whisky festival I stumbled upon the Jack Daniels stand and the sales man offered me a sample of this 'exclusive Jack', I was slightly guarded and apprehensive to taste but then he smoothly tasted a sample in front of me and after a brief pause in which he salivated the flavours he described it as "angel's p*ss", after this I felt I had to try it. (read more about my time at a German Whisky festival here)
Away from Whisky I heartily recommend two other drinks I tried this year,
Diplomatico rum, I tried it again at the Whisky Lounge Edinburgh 2014. I enjoy rum; I've got a sweet tooth so rum is usually a firm favourite with me. Diplomatico, is good readily available rum with a plethora of awards to its name, if you like rum you'll love it and if you love rum you will have likely tried it and agree with me.

Coole Swan – Irish Cream Liqueur I tried at Whiskymesse in Russelsheim. Imagine Baileys but white with the same cream flavour and without the thickness to it. It's like refined Baileys, this stuff is divine!
That's my list of indulgent Whiskies and other beverages. I hope you can find some opportunity over the coming festive period to try at least one of these tremendous drinks. As always it's great to get your feedback so please feel free to share your opinion with me.