National Whisky Festival Showcase
The National Whisky Festival will be taking place this coming Saturday, the 26th January, at SWG3 in Glasgow. If you haven't got tickets you can still get them here for either of the two sessions.
This will be our first year showcasing of Lady of the Glen at the National Whisky Festival, so with that in mind we have a number of releases and left-over releases which will be available for sampling at this festival.
Bourbon Cask Releases
Bunnahbhain, vintage 1989, matured for 28 Years, 43.70?V
Ardmore, vintage 2009, matured for 8 years, 59.6?V
Tullibardine, vintage 2006, matured for 11 years, 59.3?V
Sherry Cask Releases
Secret Islay, vintage 2003, Full maturation for 14 years in an Oloroso Sherry Butt, 56.10?V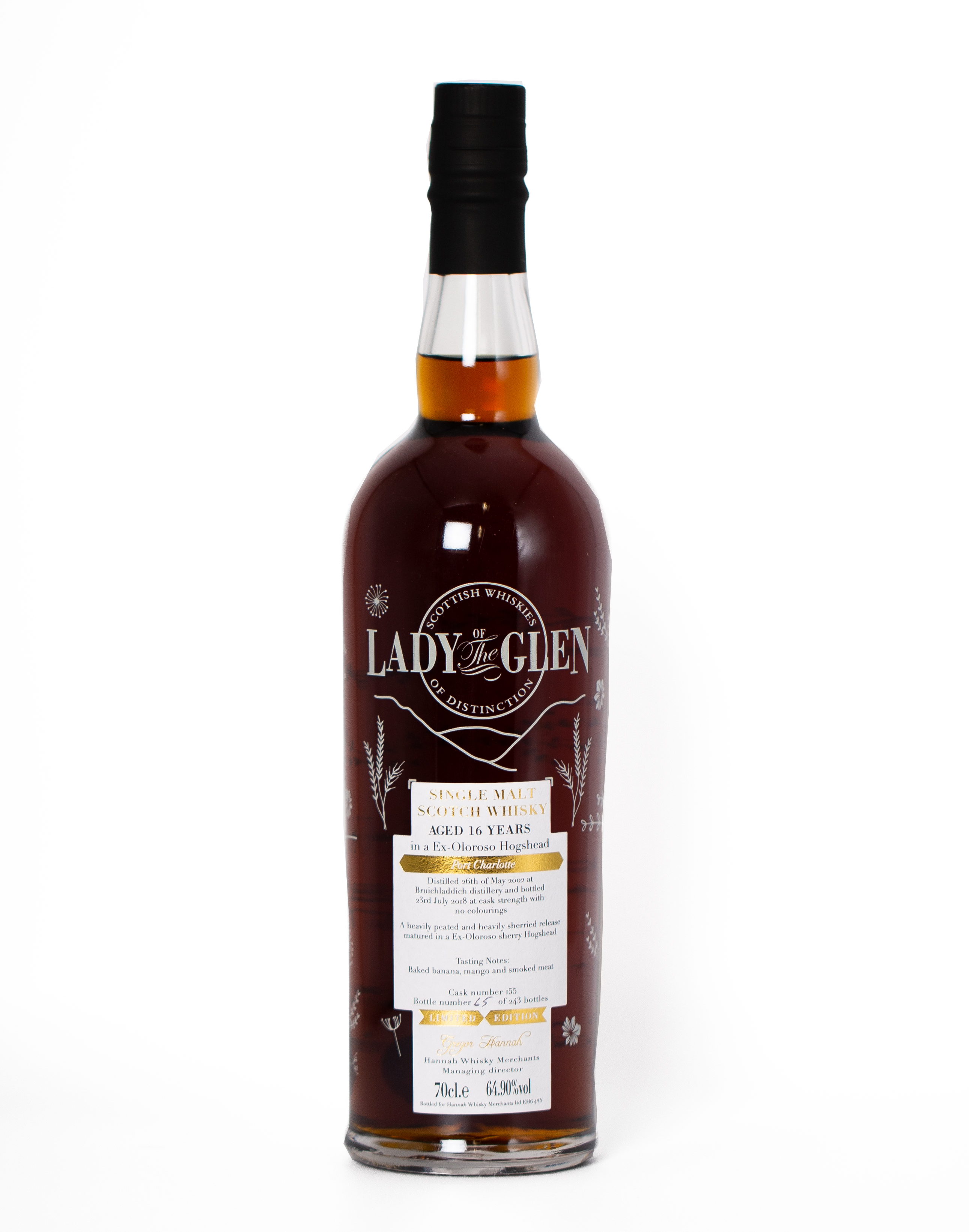 Secret Islay, vintage 2002, Full maturation for 14 years in an Oloroso Sherry Butt, 56.20?V
Ardmore, with Pedro Ximenx finish
8 Year old Ardmore, matured for 8 years in a first bourbon barrel and finished in a Pedro Ximenez Octave.
We have some stock that is only available for sampling on the day. These are sold out releases from historic outruns. These are available on request and will not be on the table.
14 year old Bourbon Cask Bowmore
16 year old Oloroso Hogshead Port Charlotte
8 year old Sherry Butt Tobermory
30 year old Bourbon cask Invergordon
27 year old Bourbon Barrel Girvan
19 year old Bourbon cask Isle of Jura
We look forward to seeing you on the day!