Age Verification
Due to the sale of alcohol on our site, we are required to ensure our customers are of legal age to purchase whisky sold in Scotland.
Persons who wish to purchase our whisky must be 18 or older. By entering our site, you agree to this condition.
If you are not over the age of 18, we are sorry but you'll have to wait a little bit longer to taste our exquisite scotch.
Bunnahabhain vintage 1989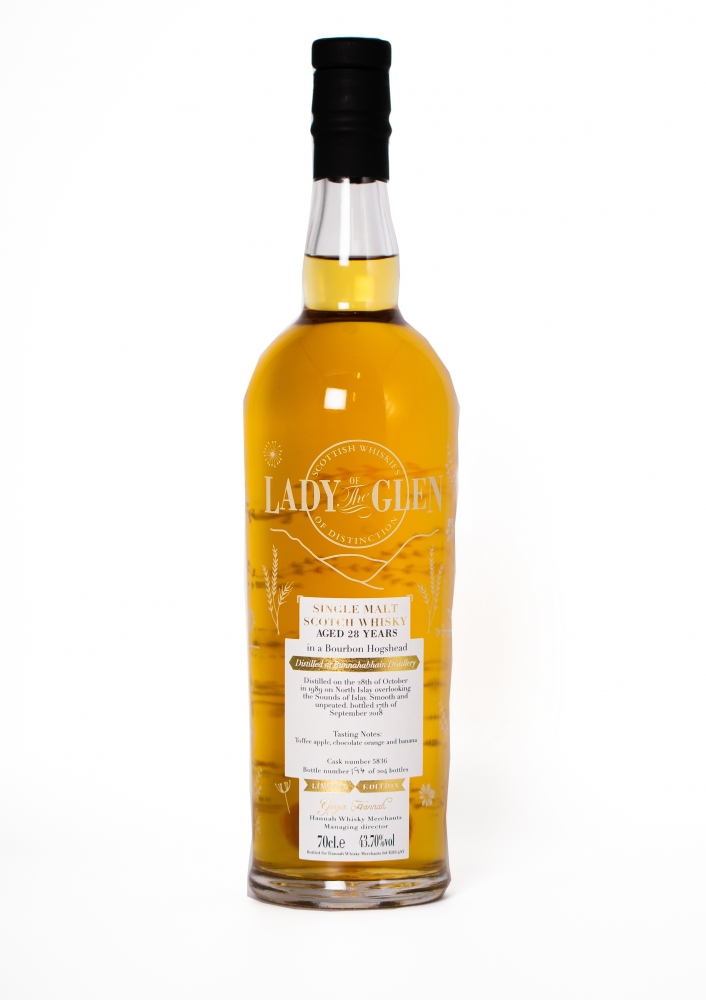 ---
Bunnahabhain vintage 1989
£252.00
Age of Whisky:

28 years old

Alcohol by Volume:

43.70%

Size of Bottle:

70cl

Cask Yield:

204

Cask:

Bourbon Hogshead
Description
Single Malt Islay Whisky
Bourbon hogsheadl #5836 yielded 204 bottles
Distilled on the 28th October 1989 and bottled on the 17th September 2018 at cask strength with no artificial colouring. 
Bunnahabhain famously produces non-peated Whisky from Islay. This smooth cask was made available with a requirement to bottle asap as the ABV was already very low and had it gone below 40% it couldn't be classed as Whisky!
Tasting notes
Toffee apple, chocolate orange and banana
Price includes complimentary delivery and presentation carton
Your browser is dangerously out of date and poses a security threat to both our shop and your computer. For simple information about upgrading your browser, visit
Browse Happy
.