Lady Of The Glen Outrun 4 2020
The last outrun of 2020 is now available for sale.
In what has been a tumultuous year for the team at Lady of the Glen we have carefully selected a handful of diverse casks to provide a broad range of flavoursome Whisky.
Where casks have been re-racked we are proud to reveal this was under our direction and the labels on each bottle reflect where we sourced the ex-wine cask from. In addition, in this outrun all of the finishes (aside from the PX Octave Caol ila) were finished for over a year in the wine cask which has provided greater cask character.
For the casks that have not been re-racked we can take very little credit except we chose to bottle the cask at this time as we felt it was ready.
Finally, all of these casks were carefully bottled at our new bottling site in Dalgety Bay.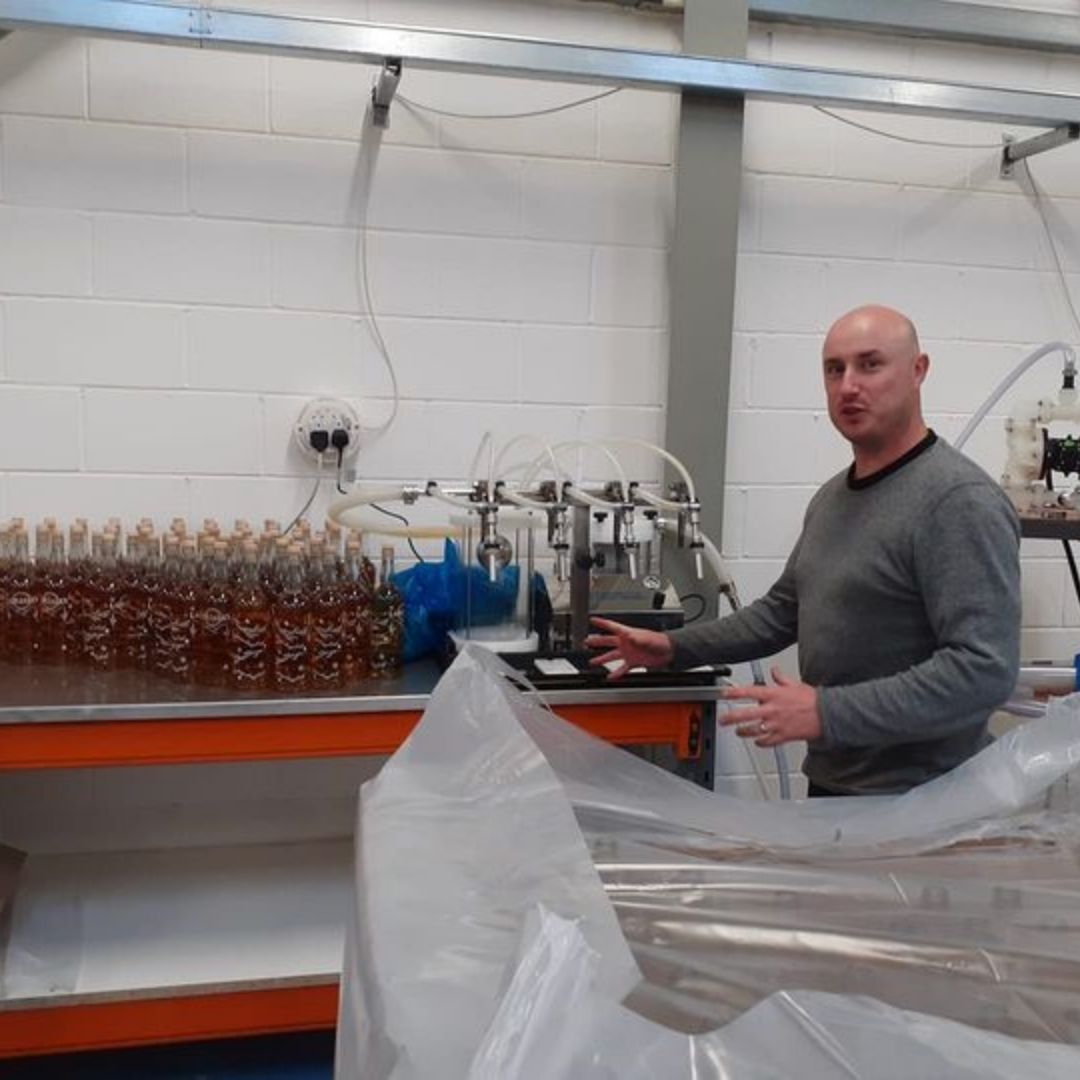 Paul bottling
The final outrun of this year was put together following our usual criteria, we have included some bountiful sherry casks, casks that have matured over 15 years and we have attempted to include some affordable gems. All casks were taste approved before release.
First we'll explore the Hogsheads that have not had any real influence from us,
Teaninich 2004 HHD #301139. 16 years old.
Tasting revealed Honeycomb, chocolate and lemon biscuits
Originally I requested this cask be moved to the bottle under the assumption it had been reracked into a Tawny Port cask. However, I mixed up the casks numbers and this un-re-racked suprize arrived. After a tasting reviewing we felt that it was more than welcome into the next outrun due to the incredible fruit characteristics. A truly well balanced and matured dram!
Isle of Jura 1991 HHD #1834. 29 years old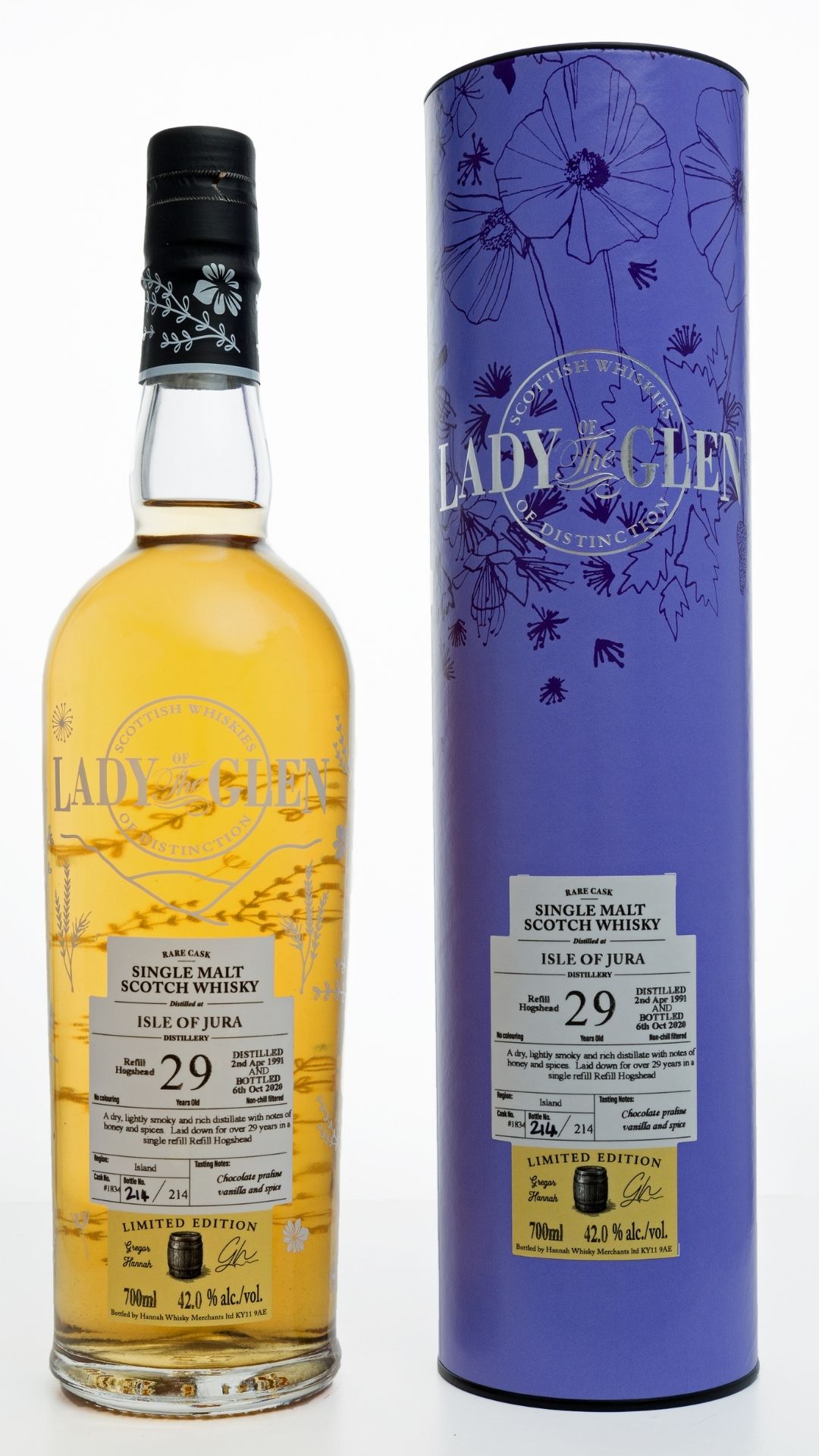 The tasting revealed Chocolate pralinem vanilla and spice
Unfortunately, we broke a cardinal rule releasing this cask as we had released a similarly aged Jura in the last outrun. However, we felt this cask was more than ready for release and any further maturation was not going to improve the Whisky. At 29 years old, it is the oldest Whisky in the outrun.
Glen Grant 1998 Refill Butt #13212. 22 years old.
The tasting revealed – Orange barley sugars, exotic spices and wood shavings
This was our first Glen Grant cask to be released and I personally was very proud that. Older Glen Grant is a bit of rarity in the independent circles as the distillery itself was not laying down stock for long periods of maturation as the demand for its younger stock was so high. It is also unusual because the cask was a 'refill Butt' and where Butts typically imply sherry this was simply a 'refill Butt' and so there is practically no sherry influence, for that reason you get a clearer picture of the original distillate matured in less influential cask.
Auchentoshan 1998 HHD #100157. 22 years old.
Our tasting revealed Orange barley sugars, exotic spices and wood shavings.
A rare Lowland treat! This barrel was bursting with flavour and colour so when this was cask was received into the warehouse for tasting, we were delighted with the acquisition! Arguably, this cask is the highlight of the outrun due to its appealing nose and complex range of flavours.
The Re-racked stock
Caol Ila 2011 with Ex-Amarone Finish cask #313414. 9 years old.
Our tasting revealed
Nose – tropical beach BBQ in a hospital waiting room character – grilled pineapple, figs, pears and smoked pork loin with cranberry sauce. The aroma of beach pebbles drying in the hot sun.
Taste – notes of crunchy toffee honeycomb, cherry liqueur, toasted oak and warm Bakewell tarts. All this sweetness sitting above a layer of brunt twigs and smoked ham with a balsamic glaze.
Finish – caramelised onions, figs and walnut notes. Long with a chocolate covered pork crackling character.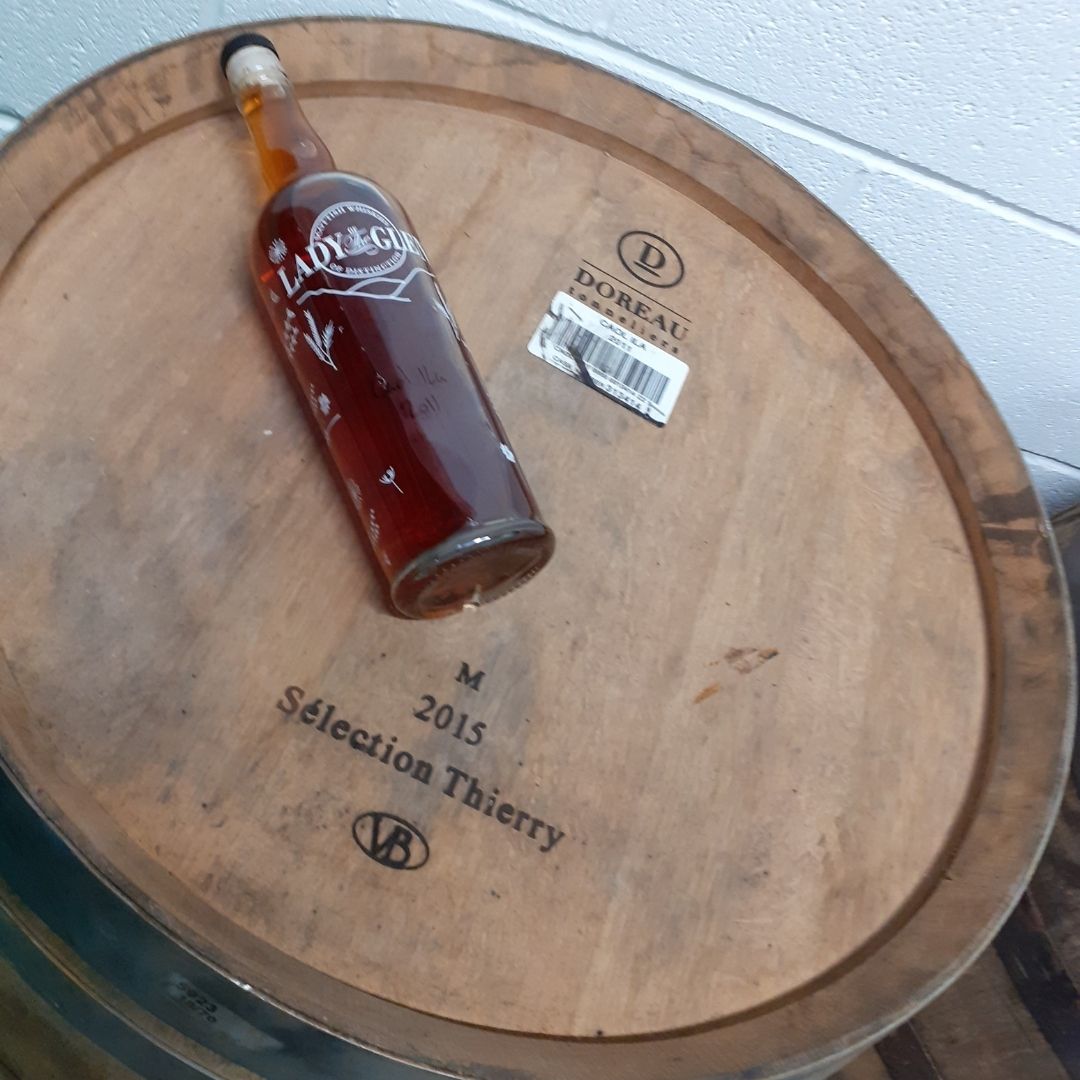 Caol ila from the cask
This cask is the sister of the Caol ila 2011 that was released last year and it was re-racked last year at the same so this is in essence a longer finish of the same Whisky with the same style of Amarone wine. Amarone is thick, indulgent red wine produced in Northern Italy. This full bodied peaty distillate was matured in a Bourbon cask for over 7 years before being finished in a first fill Ex-Amarone French Oak wine cask from Veneta Botti.
Blair Athol 2010 with Pedro Ximenez finish #301290. 10 years old.
The tasting revealed
Nose – honey and ginger straight away with citrus notes of blood orange and marmalade. A dusty cocoa powder and concentrated vanilla character emerge.
Taste – lusciously thick and mouth coating with hints of tobacco, pecan nut, creamy vanilla and oak. Moves towards notes of blackcurrant cordial and baking spices.
Finish – dry roasted peanuts, treacle toffee and a light cinnamon powder dusting. Tropical fruit shows through but is all held together with oak tannins and wood spice.
A medium bodied Speyside whisky known for having a sweet and fruity distillate. Matured in a hogshead for over 9 years before being finished in a first fill Ex-Pedro Ximenez Sherry hogshead from Josafer Tanoaria.
Auchroisk 2007 PX finish #816839. 12 years old.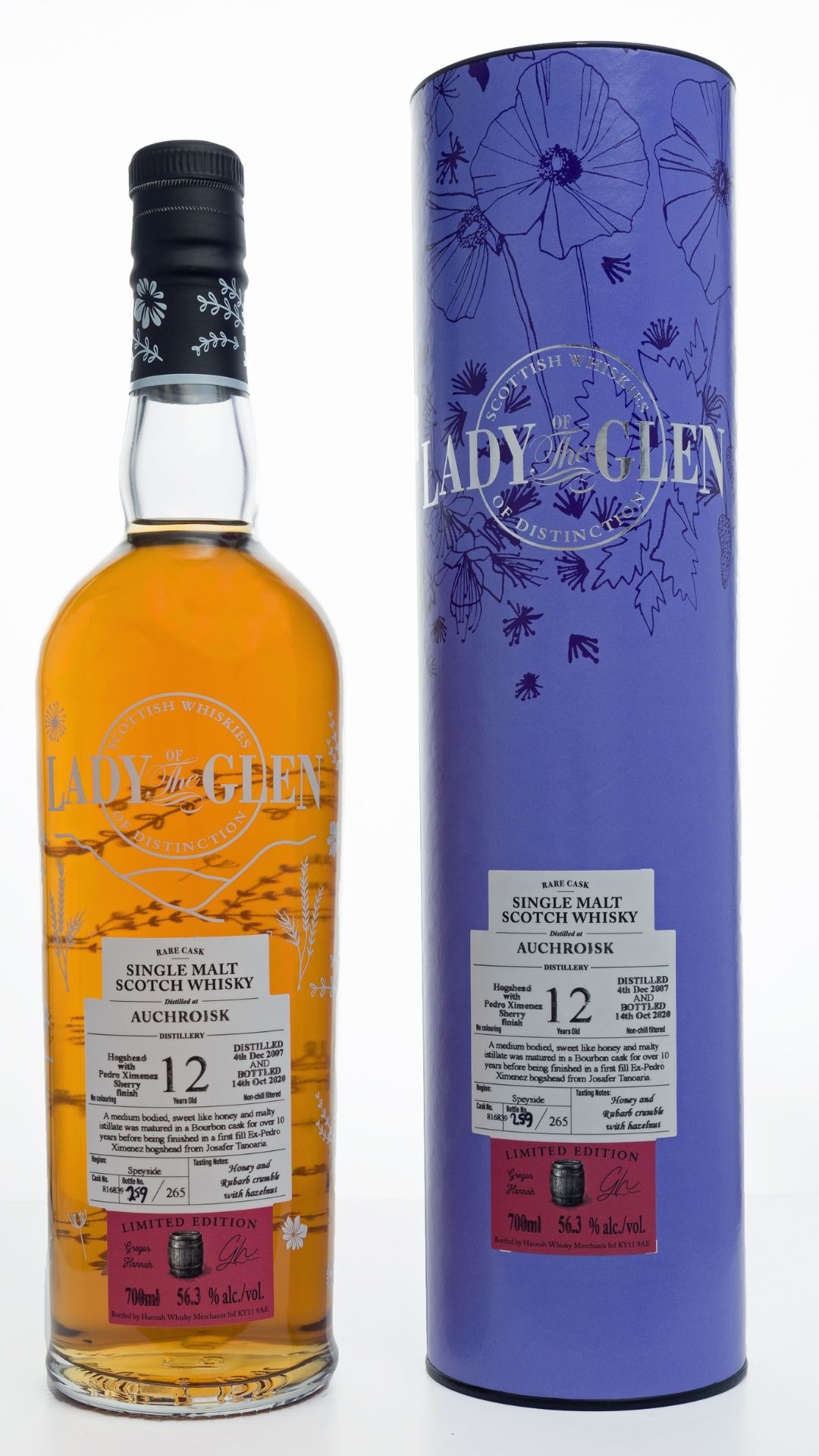 The tasting revealed,
Nose – a shy nose initially opening up with chocolate caramels, fruit compote and a savoury spice edge.
Taste – dry and oaky with notes of baking spices, apple skins and desiccated coconut. Move towards a sweeter character with a cooked bananas and candied orange.
Finish – full long finish with great balance of sweet and dryness. Notes of high quality hot chocolate, lingering warm oak and winter spices.
Another Speyside distillate but with a medium bodied, sweet like honey and malty distillate. Matured in a Bourbon cask for over 10 years before being finished in a first fill Ex-Pedro Ximenez Sherry hogshead from Josafer Tanoaria.
Glenlossie 2010 with with Profiler Barrique Finish #8647. 10 years old.
A light and floral distillate. Matured in a HHD for 8 years and finished in Profiler Barrique for the remaining 2 years. Sourced from J.Dias cooperage in Portugal to bring additional fruit and vanilla notes.
Glen Elgin 2004 with Rivesalts wine cask Finish #801300. 16 years old.
A medium bodied floral and fruity distillate. Matured in a HHD for 15 years and finished in a Rivesalts cask, from Giraud in Segonzac, that brings natural sweetness of orange, tangerine and fruit jam.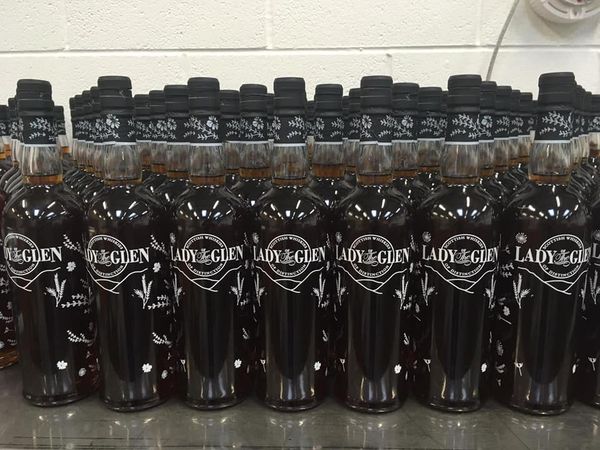 Caol ila 2013 Pedro Ximenez Sherry finish #305417. 7 years old.
Distilled on Islay and matured in a HHD for 7 years. Fifty litres were then taken and finished in an Ex Pedro Ximenez Octave from Josafer Tanoaria for 3 months.