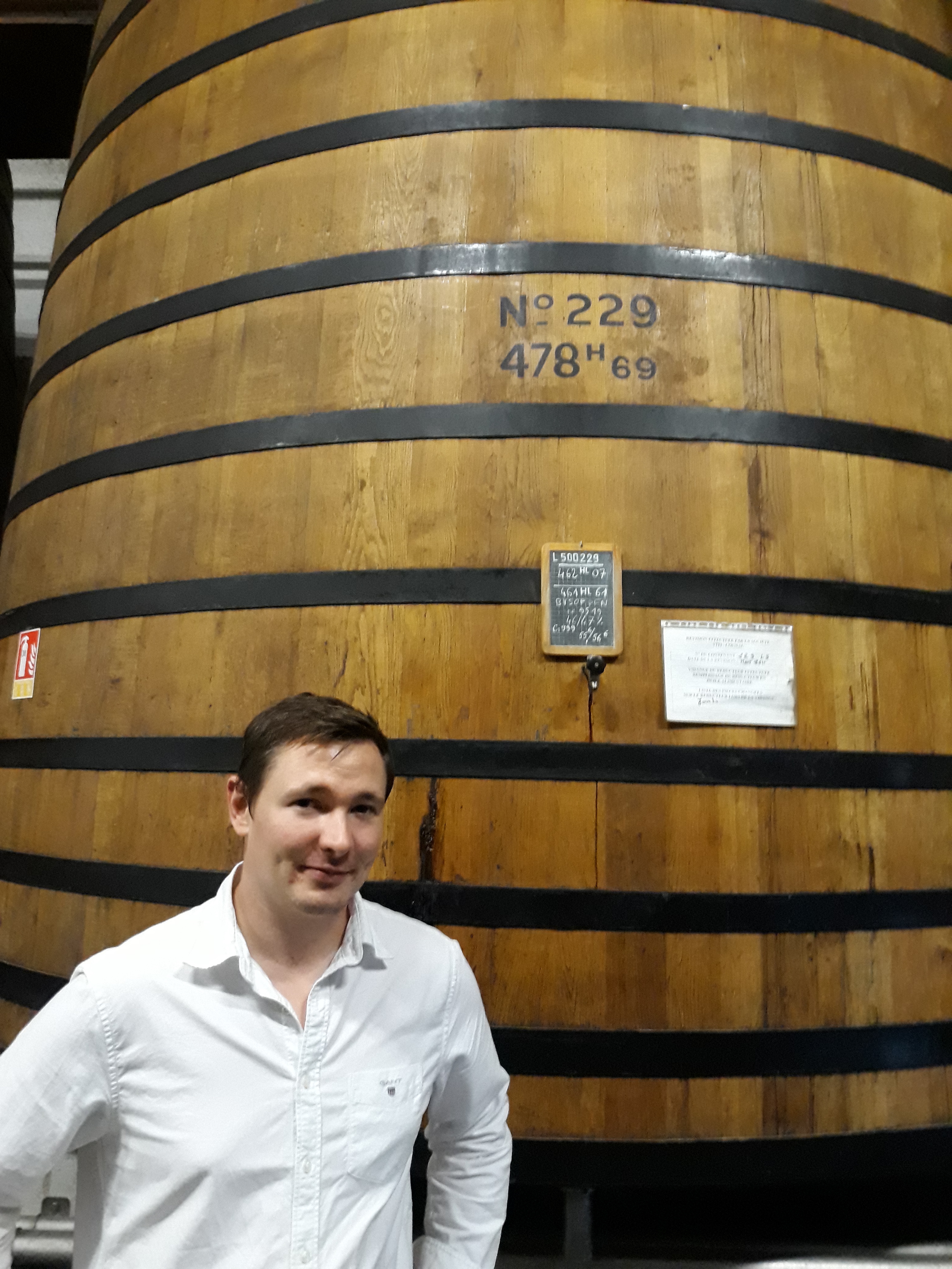 Sourcing casks is an important part of my role as an independent bottler. By judging the spirit I have and assessing it based on its body, sweetness and character I'll decide what casks I feel will either enhance the flavour traits, provide greater balance or take the spirit into a different flavour profile which I find more desirable. 
Our previous outruns have seen us using casks sourced from a Bodega in Portugal. This time, my search for new casks took me to France where I enjoyed 30-degree weather in the lovely surroundings of Bordeaux. Set within a context of 17th-century architecture, Bordeaux is a beautiful city located on the banks of Garonne. The city is renowned as the hub for wines and fortified spirit, which is produced in the region and was historically exported worldwide from Bordeaux's dockside. Nowadays, the majority of these food and drinks are taken much further along the Garonne to be exported directly. It was through Eleanor of Aquitaine's marriage to Henry II of England that the export of wine transformed Bordeaux into an export hub since then the US is now the largest market for Bordeaux wine.
As a hub, Bordeaux has access to a vast array of incredible sweet wines, fortified wines not just from Bordeaux in France but right across Europe. It was with that in mind that I visited a barrel warehouse near Cognac to learn more about the casks that I will be sourcing for Lady of the Glen.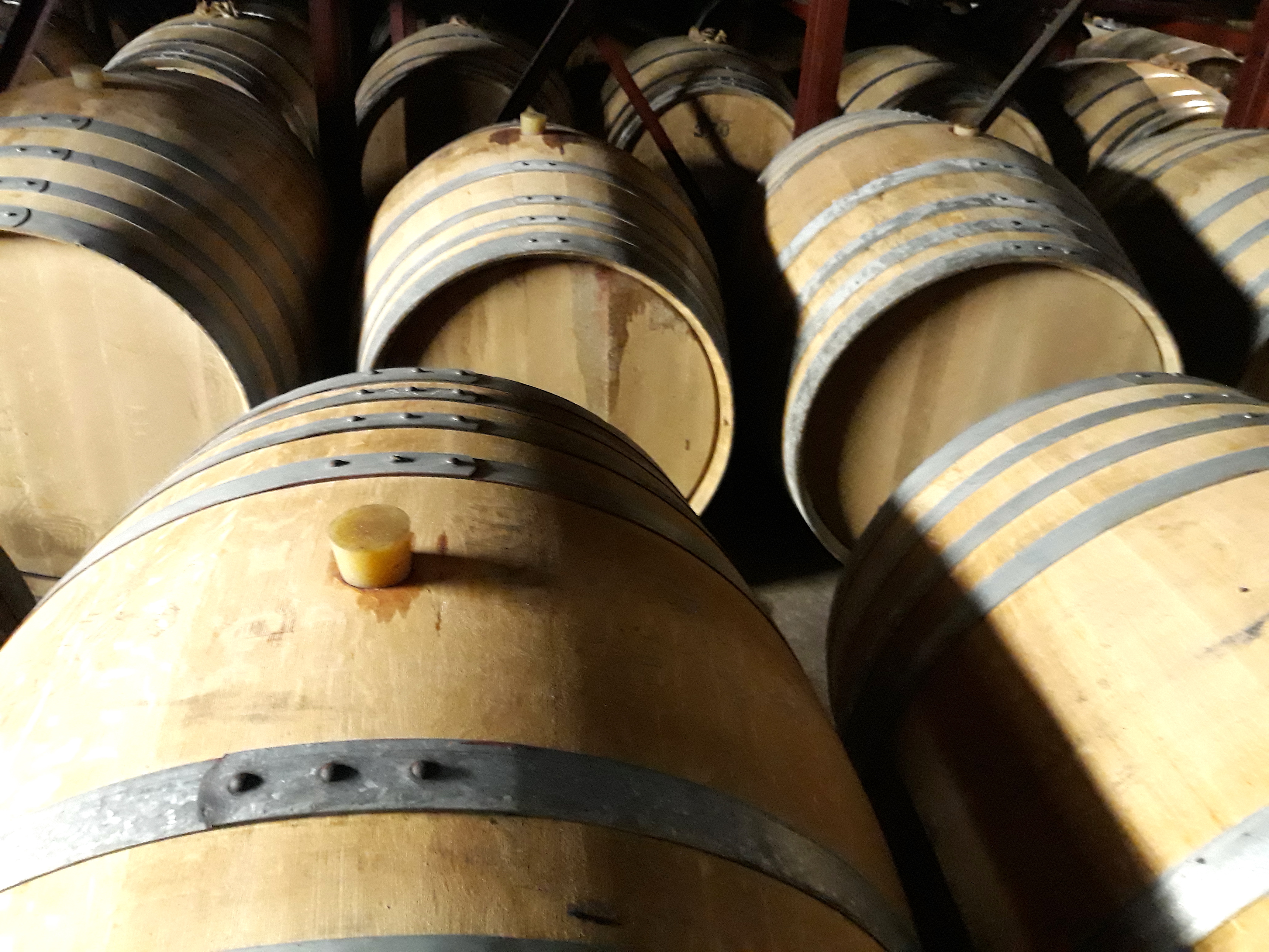 Very much like a sweet shop, the warehouse was filled with an array of incredible casks which contained everything from vintage Armagnac to varieties of casks used for the full maturation of Calvados, Cognac, Moscatel and fortified sweet wines from various Mediterranean islands. Nosing all these casks was incredible and speaking with the owners about the flavours I was looking for based on the spirit that I have was great fun as this is the creative part of this process where we can try to anticipate what flavours we can produce. It's not an exact science but the whole point of this process is to source authentic casks to create unique flavours and make the whisky I have the best it can possibly be.
Meeting the owners of a bodega or barrel warehouse is crucial to the way I do business now. I like to have a degree of familiarity with who I'm dealing with and I like them to buy into what I'm trying to achieve so they can provide genuine guidance or instruction as to how the cask should be used. It is also essential I visit the warehouse to make sure the casks are good because they are expensive and it will be years before I see the final results.
The final results of the acquisitions made from this trip will not be seen for at least 3 years although I'll monitor the casks and send samples to the warehouse to ensure everyone is aware of how the casks are performing each year.
To see all the whiskies in our latest outrun, check out our online shop. The latest outrun includes the following bottles:
Caol Ila – Bourbon cask matured for 8 years and finished in an Amarone wine cask from Veneta Botti, Veneto. Tasting notes revealed, Mossy, pineapple and brown sugar.
Strathmill – Matured in a Bourbon cask for 11 years and finished in an ex-Tawny Port cask from Tanoaria Josafer, Portugal. Tasting notes revealed, crème caramel, ginger and walnut.
Glenallachie – Matured in a Bourbon cask for 13 years and finished in a Marsala wine cask from Marsal Botti in Siciliy. Tasting notes Stewed apricot, vanilla and butter.
2005 Blair Athol with a Pedro Ximenez Octave finish. This first-fill octave contained Blair Athol for over 3 months so the cask character has been highly influential, the strong PX influence provides flavours such as cloves, star anise and ginger.