Best Scottish Spirit Award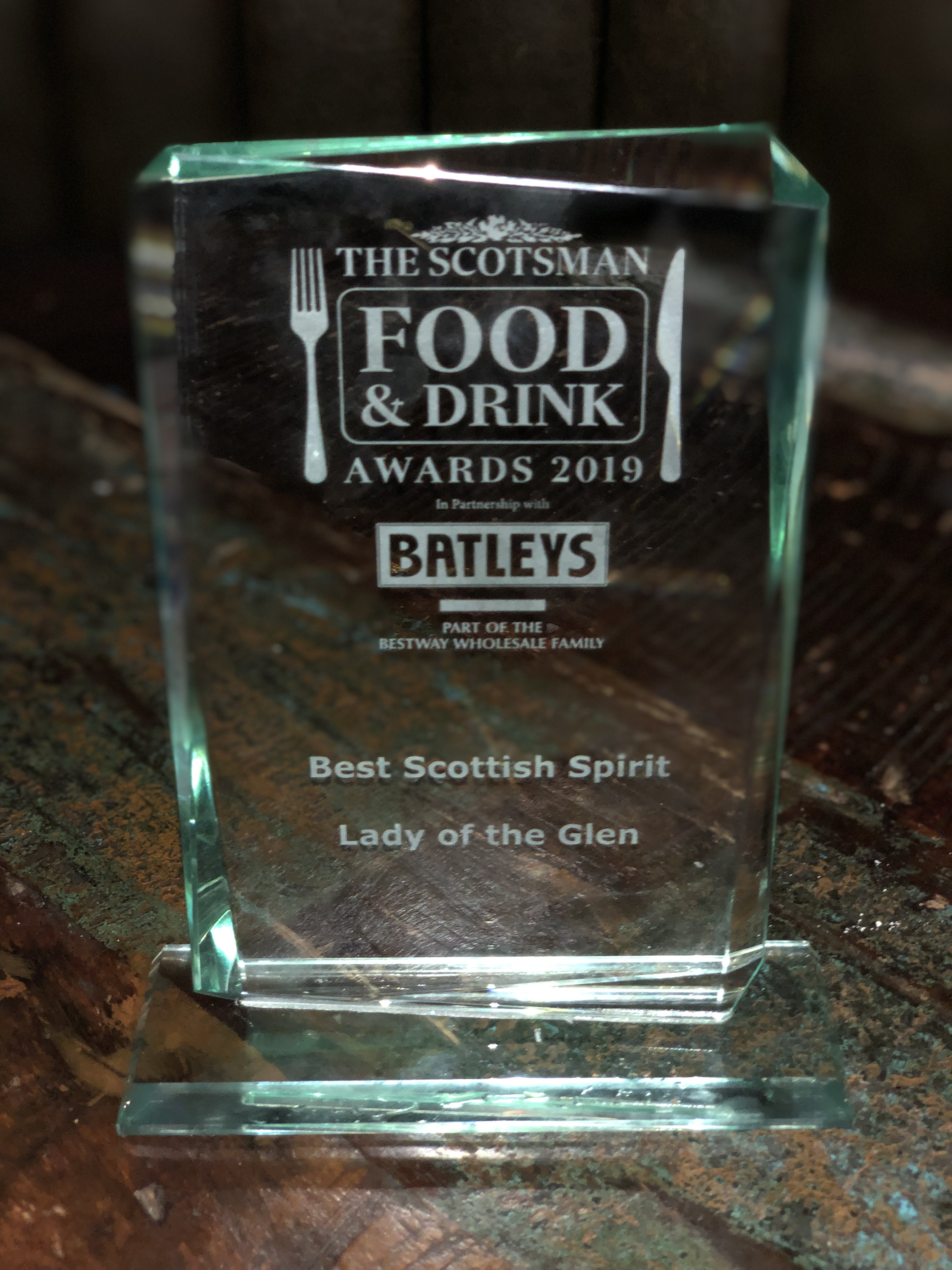 By Gregor Hannah, founder of Lady of the Glen
I was delighted that Lady of the Glen was named 'Best Scottish Spirit' at the recent Scotsman Food and Drink Awards 2019. The ceremony, held at Brewhemia in Edinburgh, celebrated the success of Scotland's vibrant food and drink scene by producers across the country.
Lee MacGregor and Isabella McNamara, of Mitchel MacGregor Public Relations, accepted the award on my behalf as I was in New York. Winning this award was initially met with muted surprise as I had just checked into my hotel after a long-haul flight and lengthy transfer, however, the next day when I had a chance to take it in, I was over the moon.
I would like to thank Scotland's distillers and the cask makers from Europe and the US who produce the exceptional stock that I use to create my products. I acquire rare casks from Scotland's best distilleries to mature and release under the brand. I do not distil Scotch, I just manage it. I do not build casks, I just select them, so without their craftsmanship, I couldn't produce the releases that have put Lady of the Glen in a position to win awards.
Every Lady of the Glen release is bottled at cask strength, with no colourings or chill filtering, keeping the process as natural as possible, paying respect to the distiller's spirit craftsmanship. Careful cask management is key and we only release casks when they are ready, offering bottles of exceptional flavour that are unique, drinkable, and collectable. Often, casks of the same spirit will be finished in different ways to create different releases from the same source. This makes Lady of the Glen whisky totally unique. To ensure quality, I taste-test all the whisky and will only bottle it if I am 100% happy with the outcome.
My plan is to build and develop relationships with bodegas in Portugal, France and Spain amongst others in Europe in the hope that the good work continues and I can source the exceptional casks that make Lady of the Glen so special. I seek out these casks based on their quality, rarity, flavour and flavour potential. Each cask has its own spirit and story to tell. To all those distillers in Scotland, all I can say is thank you, you're the best at what you do and I'll always be in your debt.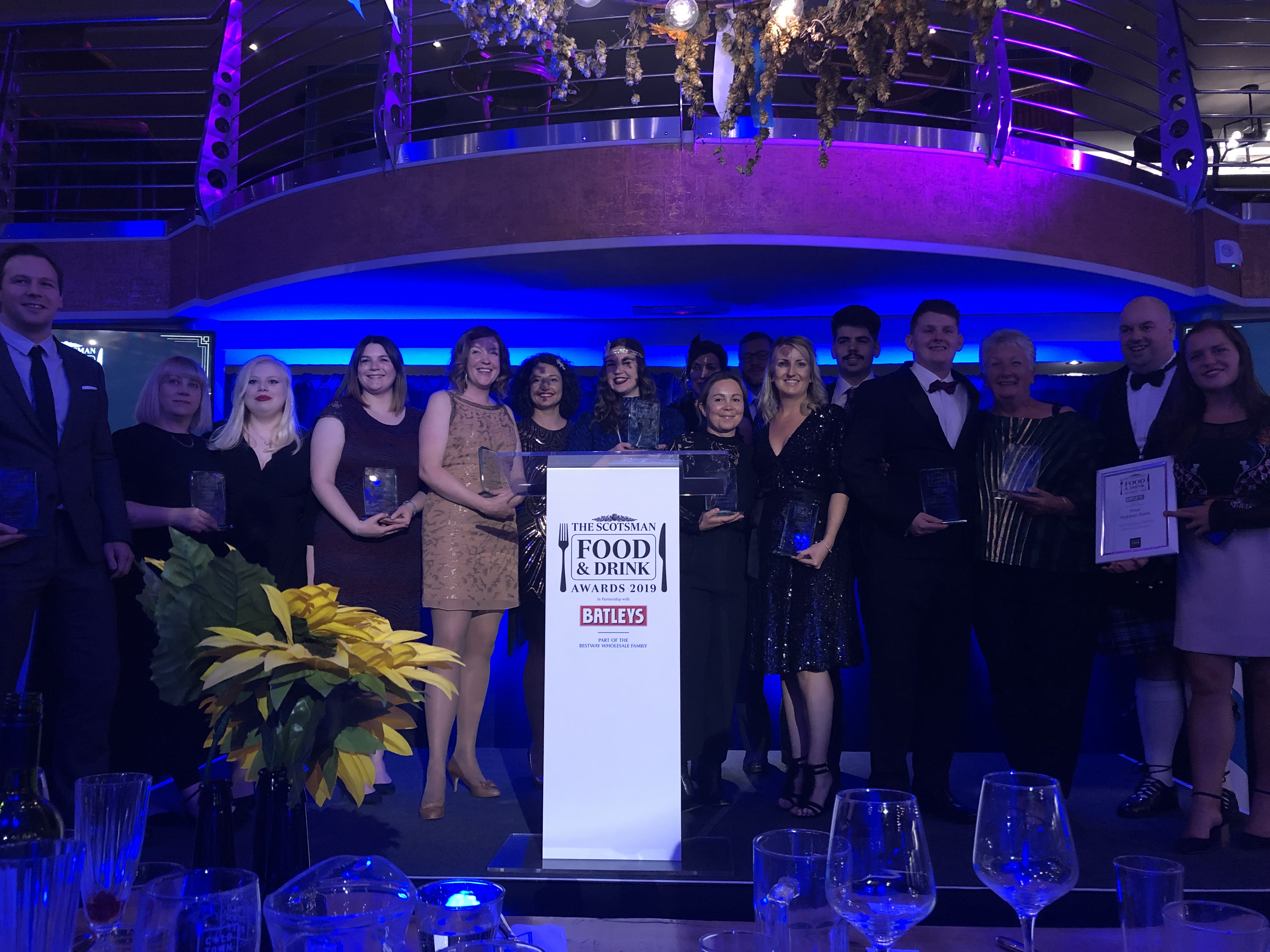 I'd like to thank the judges and panel at The Scotsman Food and Drink for selecting Lady of the Glen. Lee and Isabella who have helped with my strategy and to polish Lady of the Glen into a better brand.
The Prince's Trust and specifically Richard Gibson who helped me to develop my business plan when I first started and to get my initial application for funding support.
My distributors and customers who buy the stock and who have proved so loyal and generous with their feedback. I will continue to source the best casks available and endeavour to release casks that you continue to enjoy.
I'm delighted that the processes we have in place at Lady of the Glen to create unique, rare single cask, single malt whisky has been recognised with this best Scottish Spirit Award.