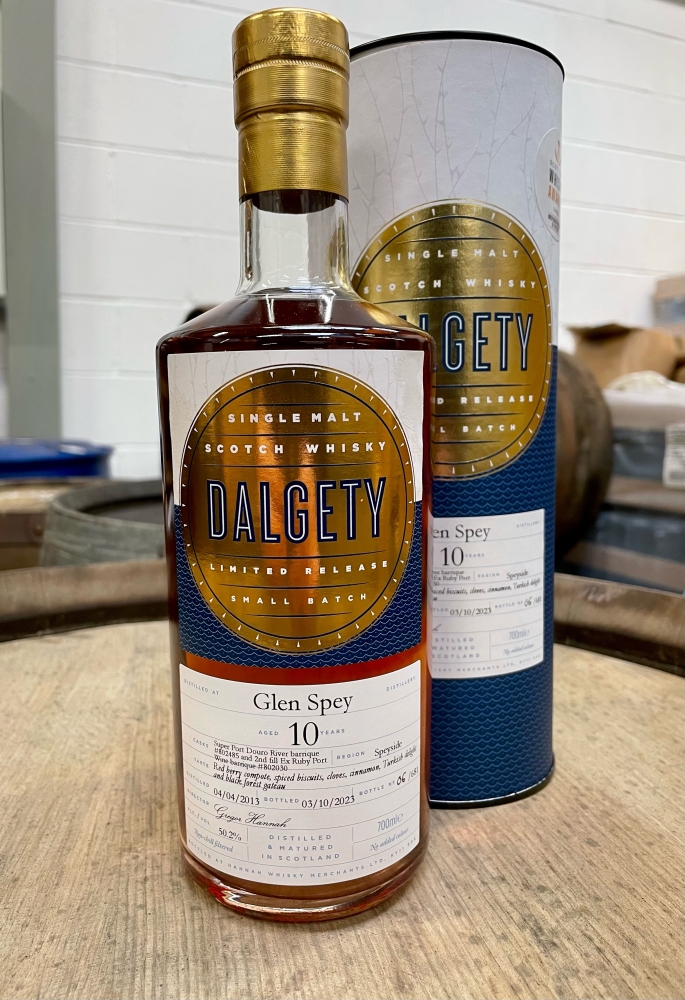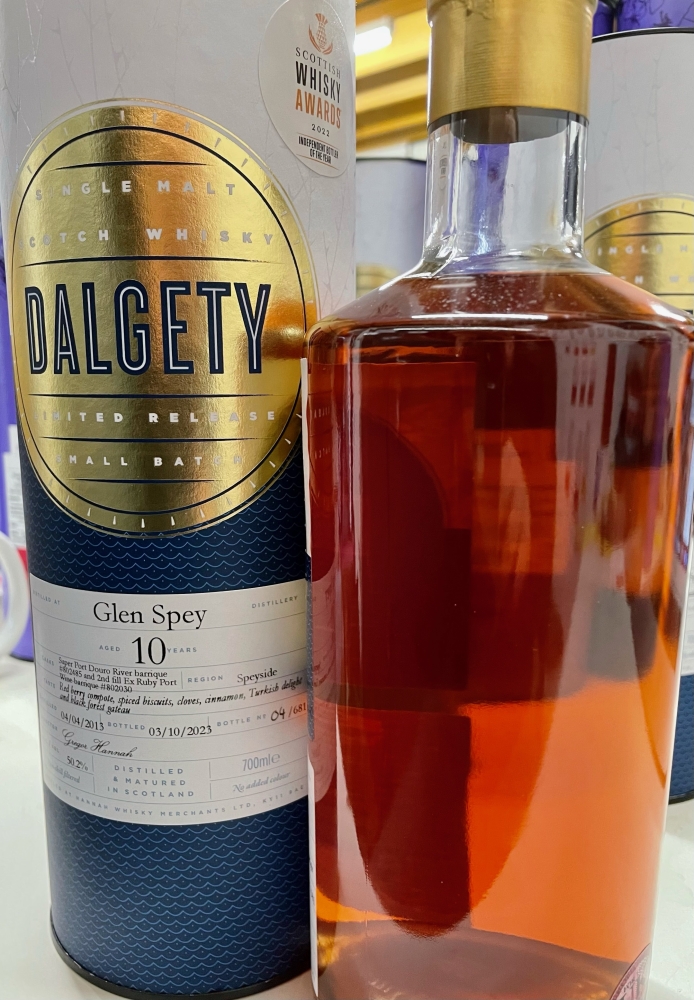 ---
Alcohol by Volume

:

50.2%

Size of Bottle

:

70cl

Yield

:

681

Cask

:

Super Porto Douro River Barrique & 2nd Fill Ruby Port Barrique
Available exclusively through our stockists
---
DISTILLED on 4th April 2013 and BOTTLED on 3rd October 2023
This whisky pays tribute to Dalgety Bay, the home of Hannah Whisky Merchants.
Director Gregor Hannah and Brand Ambassador Paul Mckendrick carefully hand select casks from their extensive portfolio to create this unique and harmonious small batch single malt whisky.
One of Diageo's smaller distilleries but equally as important to their blends as any of their others. This site quietly distills a nutty and oily new make, perfect when paired with the right finishing casks and for this edition, we have selected a pair ex-port casks. One of the casks is a refill ex-ruby cask but the other is barrique which has been seasoned with a premium 'Super Porto' wine from the Douro River Valley. Combined and married for a suitable time, these casks balance out beautifully the fruit and spice notes from distillery character and the secondary cask influence.
Tasting revealed - red berry compote, spiced biscuits, cloves, cinnamon, Turkish delight and black forrest gateau.
Join our newsletter
Be the first to know about our latest releases. You will receive regular updates (not too many, we promise!) via email with our latest news, exciting new product launches and inspired gift ideas.