Where Does Whisky Get That Taste?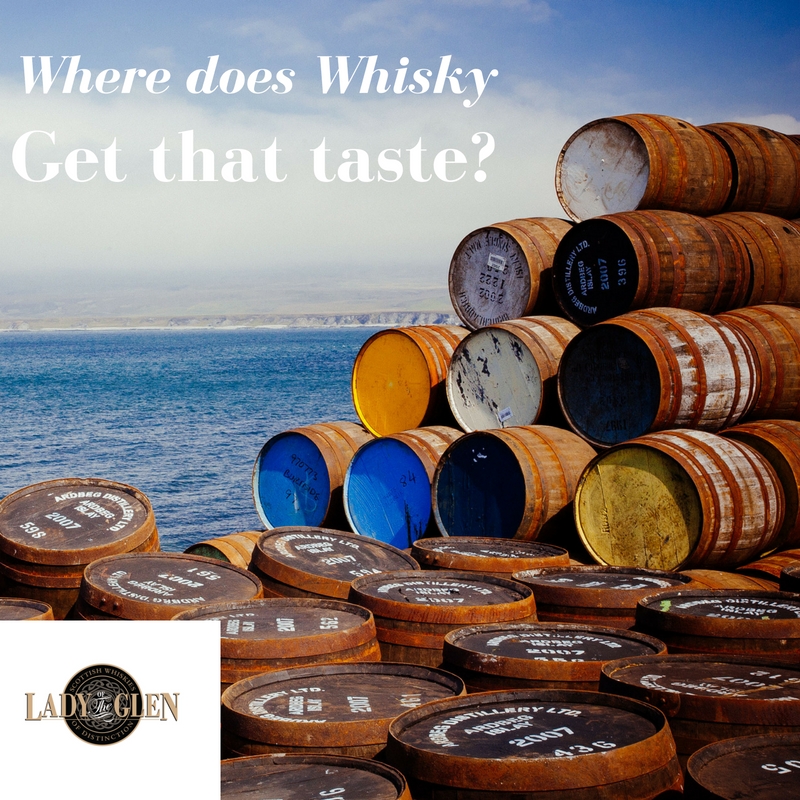 To understand where Whisky gets that taste it imakes sense to split the concept into two segments; The Distilled Spirit and Cask Influence.
The Distilled Spirit
The spirit that is produced from the stills of each distillery are a wholly unique liquid to that distillery. They are created through the water used, the type of stills (short and tall stills develop different traits and instances where triple distillation, more common in Ireland and Lowland Distilleries, you would expect a lighter bodied Whisky) and the malts that are used, in Scotland we import barley from England because we use so much and I've previously written on the possibly barley shortage that could take place in the future – The Future Malt Mystery. The likes of Macallan take great pride in where they source their barley and the particular strain of it that they use.
Distillers will adopt varying degrees of science and superstition in the distillation of their whisky from getting specific temperatures to leaving dents in Pot stills in case fixing it impacts the quality of the Whisky.