Tobermory 20 Year Old Festive Release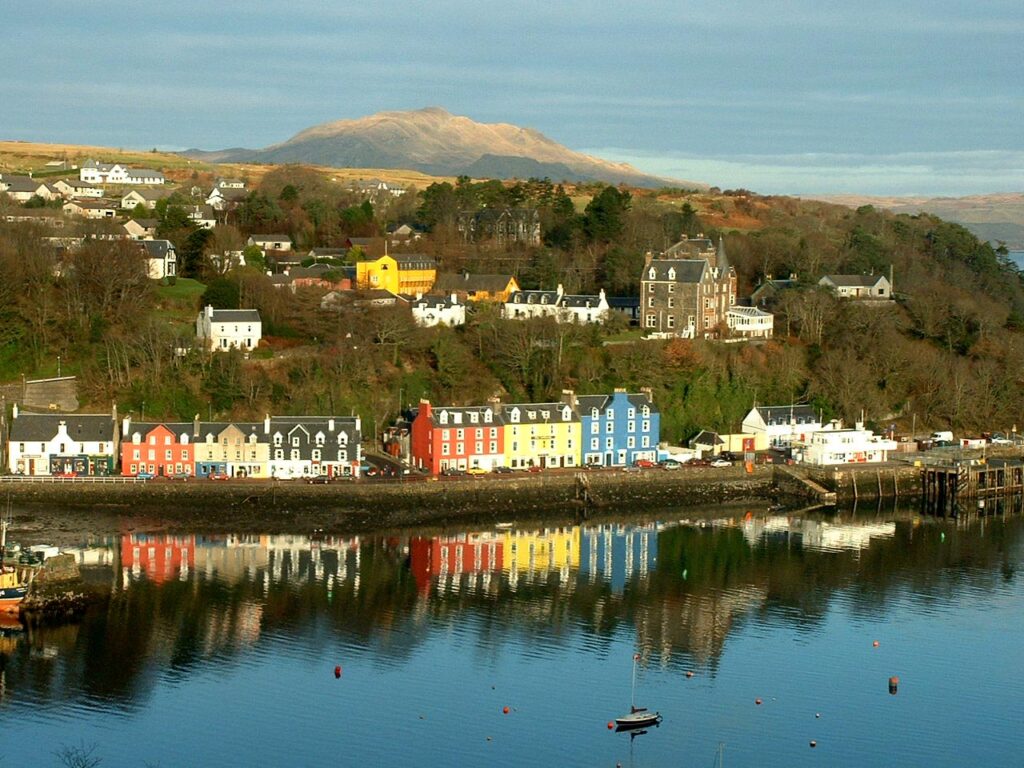 The famous view of Mull and it's colourful houses, this island is home to Tobermory
The Lady of the Glen festive release comes from the largest island on the Inner Hebrides, Tobermory found on the unspoiled Isle of Mull. It will be released on Friday the 4th of December 2015.
In 1798 William Pitt The Younger, the youngest elected Prime Minister at 24, introduced Great Britain's first income tax to fund the continued engagements with France and the ongoing French Revolutionary War. It would therefore seem unusual that John Sinclair founded his Whisky distillery Ledaig, later to be named Tobermory, in a period of ongoing war, Britain had banned distilling from 1795 to 1797 in order to avoid using grain that would be better used in the war effort. Perhaps he had had the foresight to see that the war would end in 1802 and he would have some 4 year old Whisky to crack open and celebrate with, although his foresight may not have included the closure of the distillery in 1837, 39 years later.
The distillery was closed for an incredible four decades until it was reopened in 1878. It endured another closure in 1930 and ceased activity for another four decades.  From 1878 with various changes in ownership came various changes of function of  the distillery and its buildings; being used as a power station, a naval base canteen during World War 2 and as a location for the storage of milk and cheese until as recently as recent as 1993.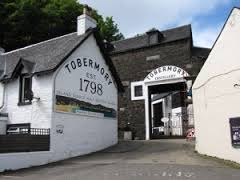 The view from the front of the distillery
The petite distillery of Tobermory, by other mainland sizes, is Mull's only distillery and sources its barley for the famous Port Ellen maltings while sourcing it's water from Mishnish Lochs.
We are proud to be able to release a cask of 20 year old from the Island. Distilled July 1995 and aged in Bourbon Hogs Head cask for 20 years. Cask number #1237 yielded 265 bottles and was bottled at a natural cask strength of 56.6% alc.
Our tasting revealed tart rum and raison ice cream on the nose. Salted caramel with nuttiness and spicy chili on the palate. A lingering salty aftertaste with spice.
As dram we are exceptionally proud of the maturation that has taken place, as unique as the treasure of the San Juan Sicillia, the Spanish Armada ship belonging sunk near Mull's coast that reportedly contains £300,000 worth of yet undiscovered gold bullion.
You can buy your bottle here for £85.57
You can buy your bottle with a Glencairn tasting set here for £92.57