The Lady Of The Glen Range Increased
This week we were able to launch the long awaited new additions to the Lady of the Glen range, the 20 year old single malt Secret Speyside and the 16 year old single malt Ben Nevis.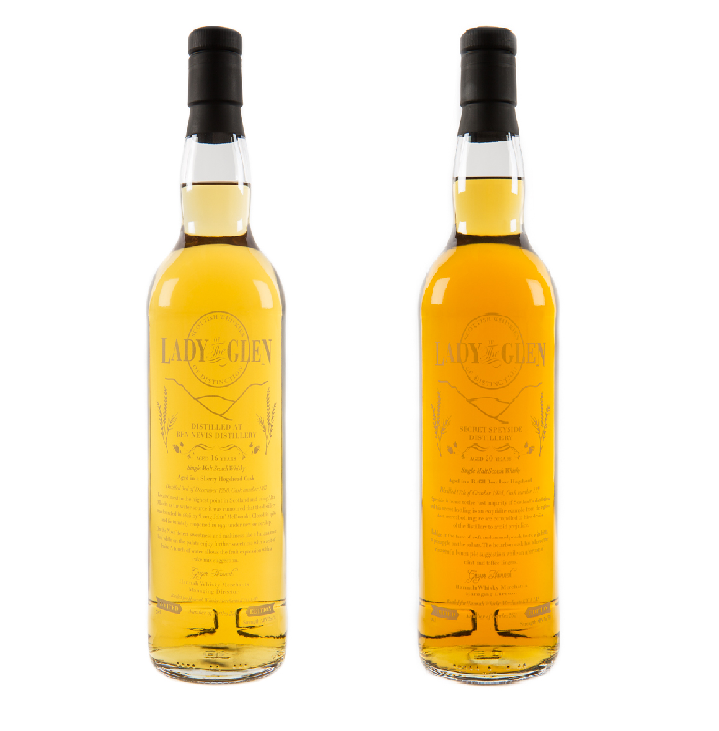 They are the first releases with our new bottle designs which are designed to emphasise the contemporary nature of the product while illustrating our strong Scottish heritage but above all it should draw focus to the high quality of the Whisky.
The strong quality of these Whiskies will only work to enhance the range which has included some really special releases from closed distilleries but we are also fortunate in that these new Whiskies bring more variety; the Ben Nevis is from a Sherry Cask and it will be our first single malt from the Highland Whisky region while the Secret Speyside could be from any distillery active or inactive in the Speyside region.
The Secret Speyside was recently recommended in the Scotsman as an ideal gift for Christmas or St Andrew's day here. We are pleased that this not just because of the quality of the Whisky which was very high but our packaging continues to be the bespoke Scottish floral pouch, which makes each bottle a really unique gift.
The Tasting notes
Sweetness and maltiness like a banana malt loaf on the nose and sweetness with tad more fruitiness especially on the palate. When water was added a cake mix taste.
Soft fruits such as melon, peach with hints of pineapple on the palate and nose. With a little water you can bring out a gentle sweetness of lemon pie flavour. In the aftertaste you can find the hint of mint toffee.