The Lady Of The Glen QTR 1 Outrun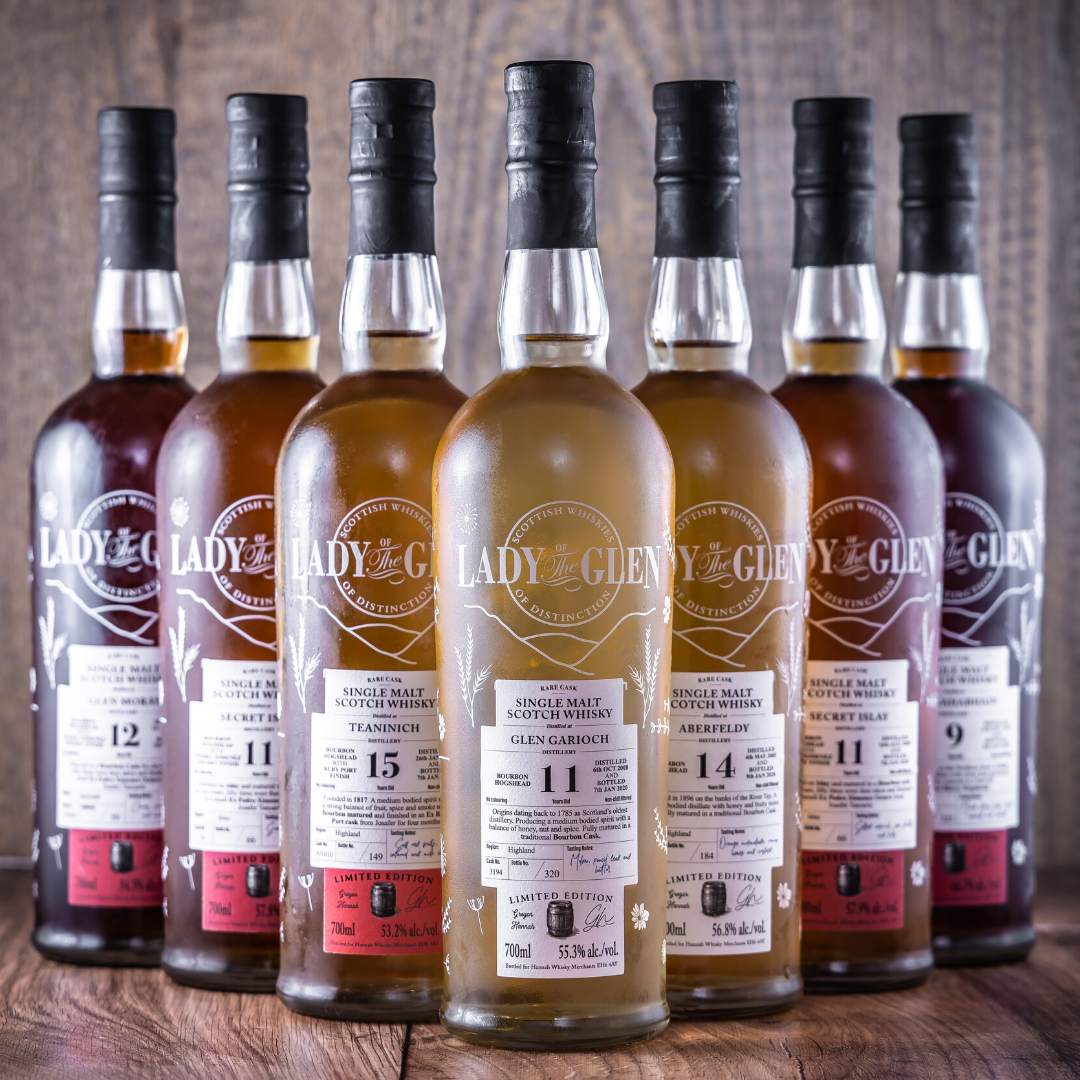 We're beginning 2020 with a broad selection of different style casks that will have something for everyone, from Old Grain lovers to Sherry Bombs fans!
Within the range there are also two UK exclusives!
First up, a 15 year old Bourbon Cask Glen Elgin that has been finished in Tawny Port. Cask #801297 is an exciting, well balanced release that presents flavours of Toasted Walnut and Highland toffee. The delicate Glen Elgin spirit is married well with the 2nd fill Tawny Port, being 2nd fill it has allowed for a great balance between the spirit and cask. Yielding 299 bottles and bottled at Cask Strength 56.7% this release is available in our shop for £83.00 including postage
The 15 year old Teaninich cask hails from one of Scotland's largest distilleries and I decided to finish the cask in a 2nd fill Ruby Port. The finish has worked out well as the strong fruity distillate has enjoyed the fortified fresh red wine flavours from the Ruby Port cask to create a tasting that reveals soft red fruits, crème caramel and milk chocolate. Yielding only 149 bottles and bottled at cask strength, this release is available for £83.00 including postage.
I'm pleased to finally reveal an Aberfeldy cask into the Lady of the Glen range. Cask #304420 was traditionally matured in a bourbon hogshead for 14 years. Enjoy Orange marmalade, runny honey and custard! 184 will be released at Cask Strength and they are each available on our website for £98.00 including Postage.
Another traditionally matured bourbon cask release is our Glen Garioch. Hailing from the Highlands this Glen Garioch was matured for a full 11 years in just the Bourbon Cask. My tasting revealed Melon, pencil lead and butter. Bottled at Cask Strength, the yield was 320 bottles and they are available for £84.00 each.
The heavily sherried Bunnahabhain was a particular highlight during our launch tasting. This Cask strength sherry enters at 66.7% and revealed a tasting experience of Mixed citrus peel, dried apricot and walnut. It can be found in our web shop for £122.00 including delivery.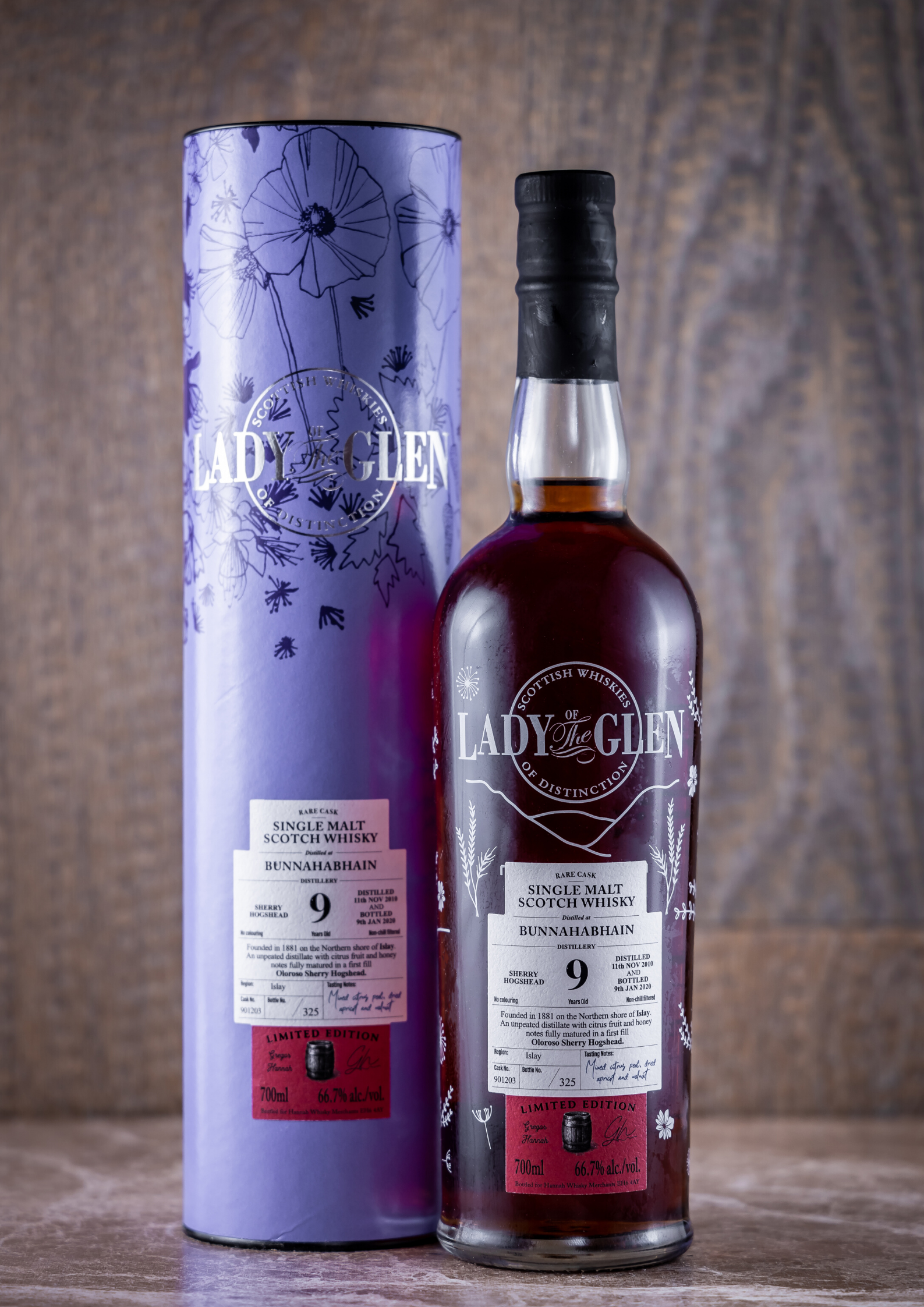 Our Old Grain in this outrun is a delightful 26 year old North British which is available for £100.00. Enjoy Banoffee pie, vanilla and salted popcorn from one of the Lowland's finest distilleries.
Our PX Octaves are up next, we have two exciting releases which have both been finished in PX for at least three months; the Glen Moray 11 year old was finished for 6 months for an intense finish and a Secret Islay which was originally bourbon matured for 10 years then finished for 3 months in a 2nd fill PX octave. Both of these are UK exclusive.
The Glen Moray PX finish is available for £78.00 on our website
The Secret Islay PX finish is available for £112.00 on our website
We hope you enjoy the outrun!