The Lady Of The Glen Gift Set
---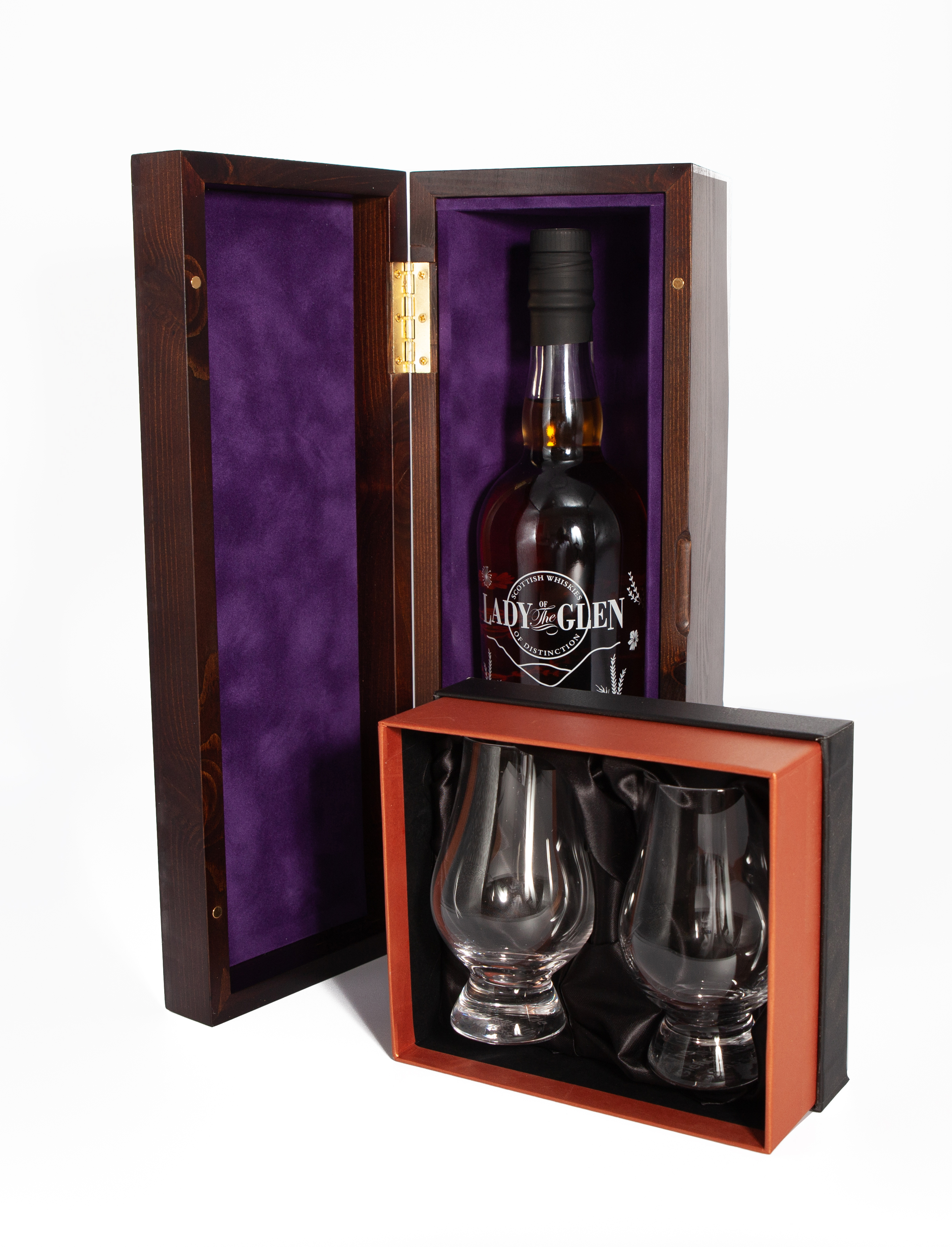 Thinking about how to gift Whisky, why not try out gift sets?
Our gift sets include the bottle of your choice presented in our oak box with a set of Glencairn tasting glasses.
Glencairn glasses are an excellent accompaniment to any Whisky tasting because their bell shape allows for complex Whisky aromas to be trapped in the glass making them ideal for nosing and sipping. They also have the added benefit that if the glass tips over all of the spirit doesn't splash out!
To get our gift sets just tick the gift set box when selecting your bottle from our shop