The Future Of Scotch Whisky
---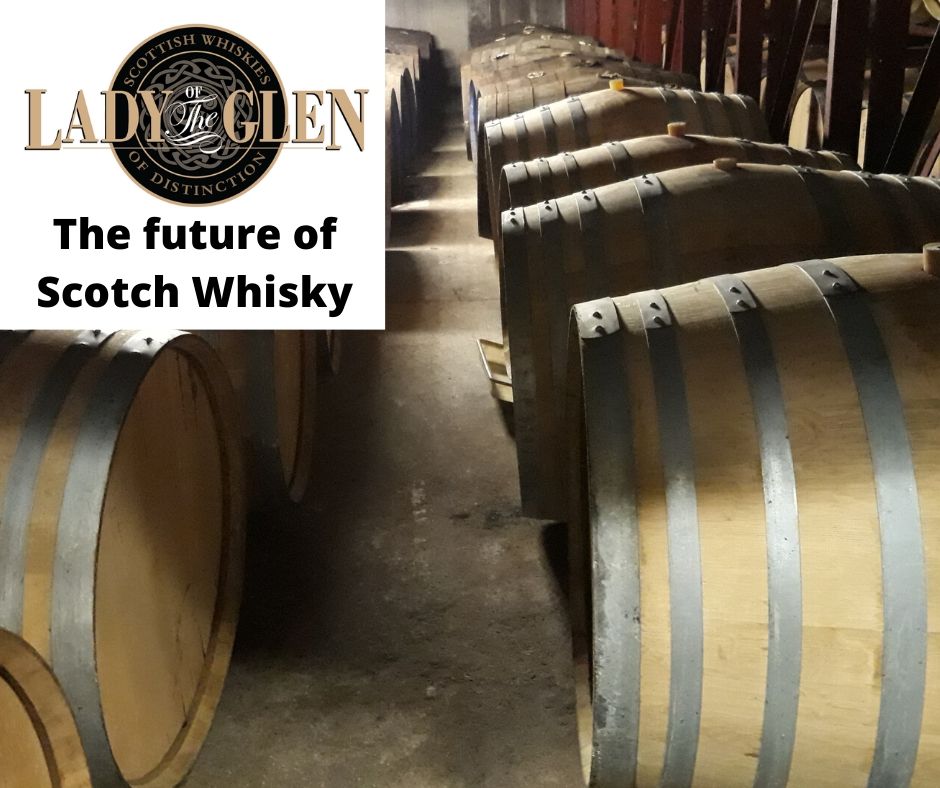 While we are waiting to see how Scotch performed at the end of 2019, it can be reasonably assumed that 2019 was a good year for Scotch despite hardships such as the US Tariff issue for single malts and various missed Brexit deadlines impacting the industry. As of August export volumes were up 5.4%, so on the back of relative success what will 2020 bring to the Scotch Whisky industry and where will Lady of the Glen fit into this?
It is possible to see that Scotch is slowly adapting to compete with other national spirit drinks through, more specifically, the laws that govern how Whisky is allowed to be matured. Changes to the SWA regulations now allow the maturation of Scotch to take place in such casks as ex-tequila which was previously not allowed so in 2020 there would be an expectation for greater emphasis on the cask and sources of differentiation through that. Admittedly, I have no plans to finish or mature any stock out of anything aside from Port, Sherry and certain wines but that's not to say if a particularly interesting cask came along I wouldn't want to try it.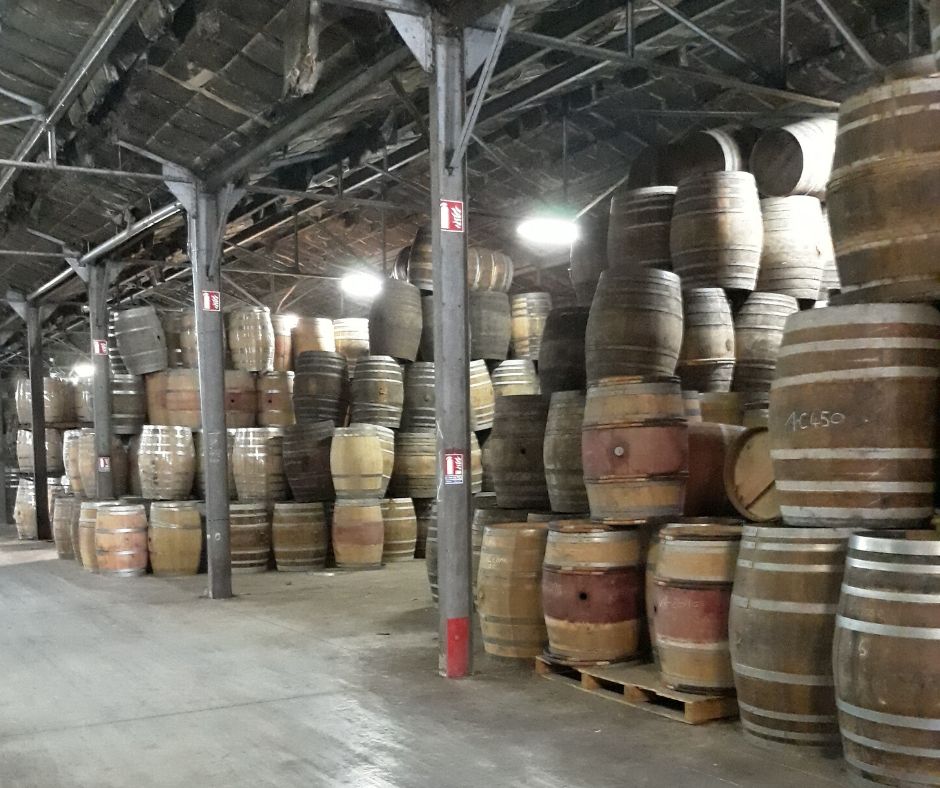 It can be very challenging to be truly innovative in an industry where part of the definition for Scotch is for 'traditional evidence' of a practice taking place before. However, genuine sources of innovation that we can expect to see in 2020 and beyond will be mainly down to the production side, such as the use of alternative higher yield barley and yeast strains which produce specific flavours in the growing absence of traditional brewers yeast. In light of this, there has already been a greater amount of new spirit available for sale at retail level which is a trend I see continuing. Other sources of innovation, which have already been widely acknowledged, are in reduced energy production and recycling water supplies which although may not have an impact on spirit can reduce long term overheads and the carbon footprint. However, I would like to add that although re-racking and using different styles of casks is not innovative, it should still be acknowledged that Scotch is an incredibly diverse product with different regional flavours that can be further differentiated within distillery character and that cask management adds even further complexity and differentiation. Compared to other distilled products I believe Scotch is in an incredibly enviable position but that it shouldn't be taken for granted or overly simplified.
In other industries, which are more flexible with their regulations, I believe we'll see a greater reduction in the role of maturation. In light of the costs associated with holding stock for a prolonged period of time, the unpredictable nature of aspects of maturation and also the greater desire to get products into market more quickly there is now a growing need to shorten or skip maturation. There are already in existence well publicized products that are completely artificial and created in lab that are designed to bear as close a resemblance as possible to cask matured Whiskey and there are condensed wood liquids/supplements that can be added to new spirit to create a wood influence. Maturation is an incredibly valuable step in the production of high quality spirit and it shouldn't be assumed to be a simple process where wood is infused in the Whisky, I wrote a blog on this in which you can learn more about the valuable role of wood. I would hope that Scotch never abandons the principles of the Rule of 3, one of which is the requirement for a minimum of 3 years maturation, which was originally devised to ensure quality across the industry.
Further ahead, I can see a growth in other forms of grain used for worldwide distillation and the increase costs of barley as demands for food increase with population growth worldwide and by countries attempting to replicate the Single Malt barley distillation process used in Scotland rather than using locally sourced grains.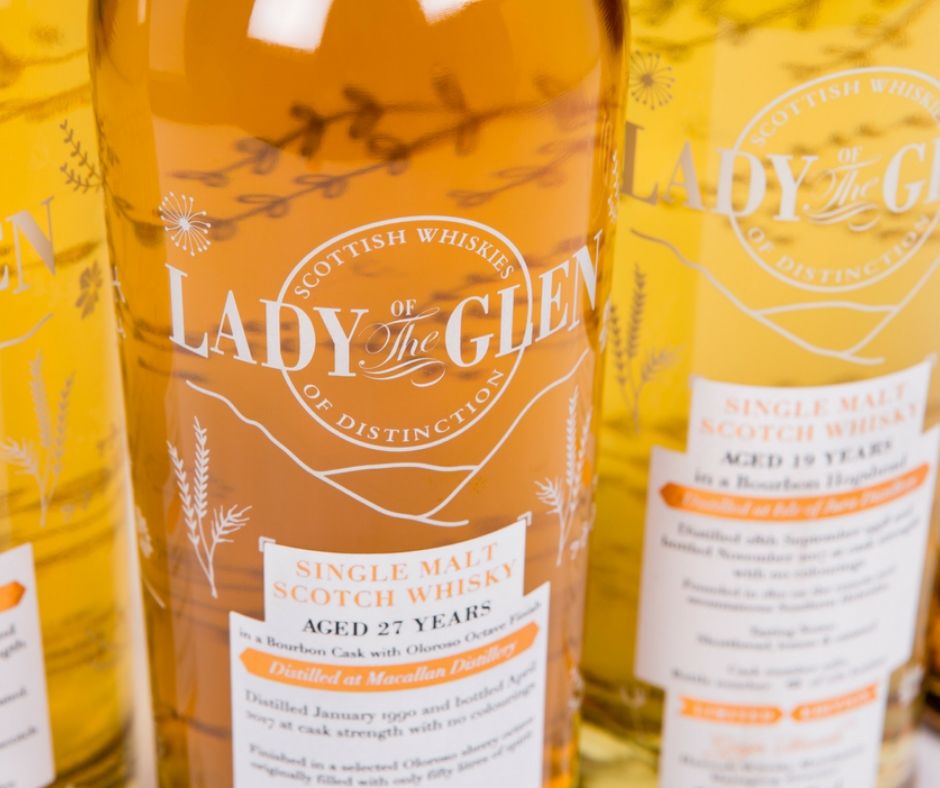 For Lady of the Glen, our traditional cask selection and maturation process are not anticipated to change for the next 12 months. We still plan on having four outruns this year, the first of which will be released this month and include a first fill bourbon barrel of Lochindaal, a collection of first fill Pedro Ximenez Octave releases and some fantastic 2004 Glen Elgin and Teaninch that has been finished in our Tawny and Ruby Port. The labeling and packaging will be changing and I look forward to revealing this shortly and there will be new products launched among the second outrun of 2020 so please stay tuned.