10 years is not a long time in the Whisky industry, but this year will be 10 years since Hannah Whisky Merchants and Lady of the Glen started. In that time there were considerations over doing a blend brand, but it was felt that if we couldn't do something a little special or a little different then what would be the point!?
Finally we have decided to release small batch blends, the idea is simple, we draw together a few components, marry them in a cask and then release the small batch of less than 600 bottles. We will release 4 of these batches in line with the Lady of the Glen outrun. Since we have our own bottling now we can have greater control over the construction of the blend, the marrying stage and we have a large enough portfolio to select from lots of different interesting components.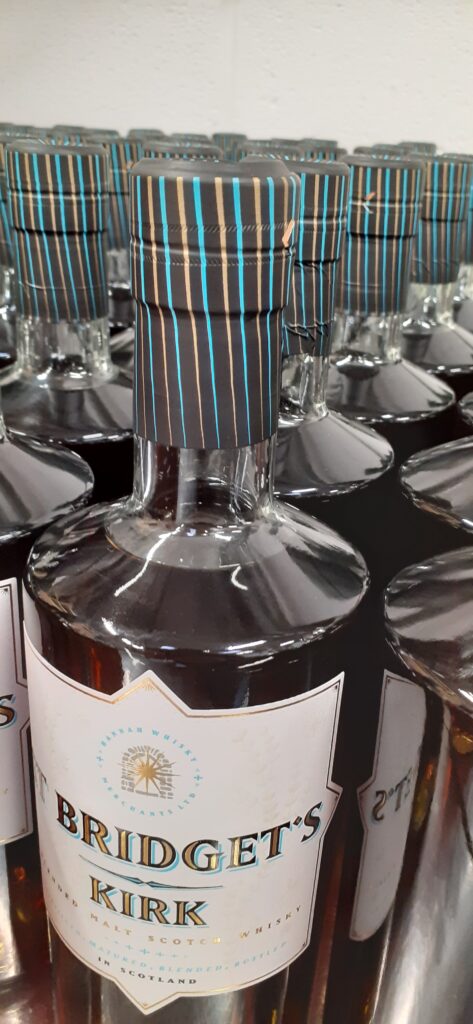 The components are identified on the label along with the size of the batch. The batches cannot be replicated and 'done again' because we are drawing the components from our own single cask portfolio so when a batch is gone it is gone forever!
Each batch of St Bridgets Kirk will be bottled by hand by us at our site so the brand is named after a local landmark, St Bridgets Kirk is a medieval church dating back to 1178.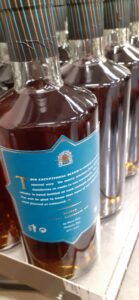 The first St Bridgets Kirk batch has three components, named on the bottom slip label, Caol Ila Ex-Sherry Hogshead, an Islay Malt Barrel and a Caol Ila Hogshead. It was bottled at 48.5%ABV and was bottled with no colouring and no chill filtering. The youngest component is 6 years old and it was bottled 11/1/2022.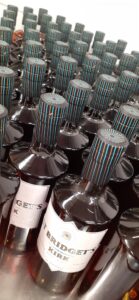 We hope you enjoy our first attempt at Blending, the official release will be with Lady of the Glen Quarter 1 outrun in February 2022.