Spotlight The 19 Year Old Caperdonich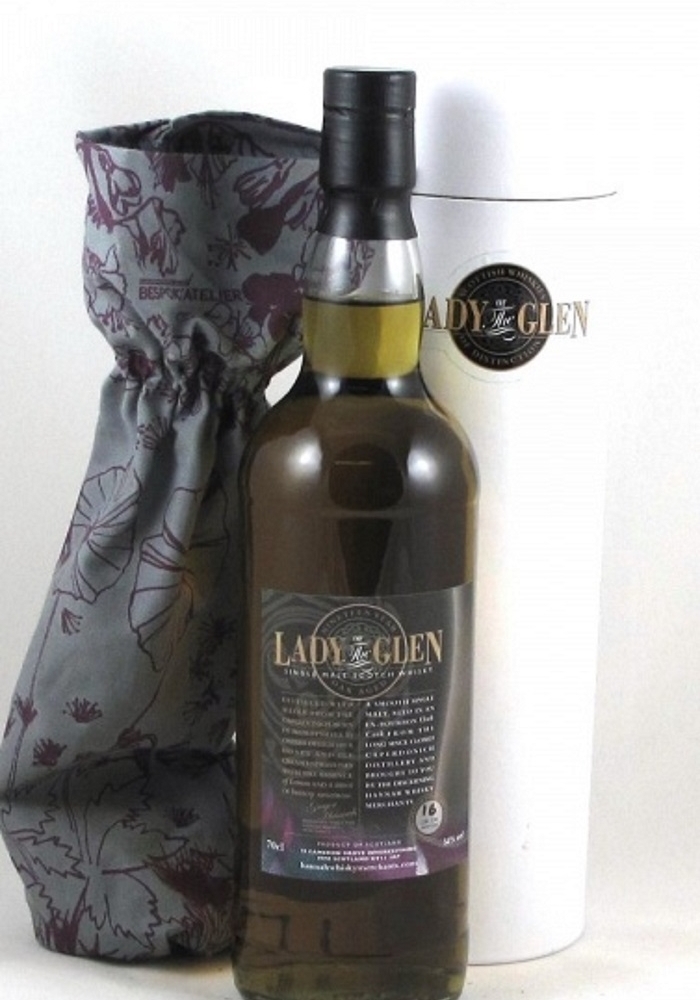 The second Edition of our Spotlight on previous releases will look at that incredibly rare Caperdonich!
About the distillery
Located in the Speyside Whisky region in Morayshire and founded in 1897, under the inauspicious name 'Glen Grant 2' by J & J Grant during the 19th Century Whisky boom. The disillery eventually received the name of Caperdonich after the burn which is the distillery's water source. A stop start beginning due to the Pattison crisis (find out more here about that crisis here), it fell silent for 65 years at one point and re-opened but now sits in a mothballed state and has done so since 2002. You can find out more about the distillery's owners and history here MaltMadness
About the Lady of the Glen release
Aged in an American Oak Ex-Bourbon cask for 19 years, there were 120 individually numbered bottles released at cask strength 54% alc. Selling for about £86.00 per bottle from the website.
The first tasting revealed,
"Very spirited for its age and all about the essence of lemon with a hint of buttery sweetness. On the palate you would have been surprised by the delicious honey and ice cream undertones; adding water to get a gradually mellow middle of warm biscuits and malty fruits. A warm and clean aftertaste with a distant hint of toffee. Delicious and yummy, this rare gem was very special indeed"
The impact of the Caperdonich release
The first release from Lady of the Glen that was from a closed distillery it was sold primarily through distributors with only a small amount being sold in the UK. I was very surprised with the amount of interest this Whisky generated and how fast it sold; released in December 2013 selling out in January 2014! – I didn't even have time to write a blog about it! In addition now I can't even get a bottle of it for tastings without resorting to my own personal collection!
Personally, I was fortunate to get hold of the Caperdonich and at that point it was the rarest and most expensive release so it was a bit of gamble releasing it. However, it provided a great learning experience it is now viewed as a strong benchmark for Lady of the Glen Whisky.