Spotlight Sold Out Whisky 14 Year Old Single Malt Benrinnes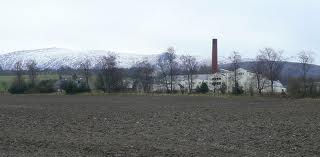 Benrinnes distillery from Jonathan Billingers
About the distillery
The distillery was originally located in Central Speyside however it was completely destroyed in a flood in 1829. The next Benrinnes distillery was built with impeachable fortitude a short distance away (from the flood zone) in 1835. The distillery was rebuilt in 1955 and in 1964 further automation was created with the addition of a Saladin box to mechanically turn the germinating barley.
The Benrinnes distillery is one of the few distilleries that use Worm Tubs – a worm tub condenses alcohol from vapour back into liquid form and experts insists it makes a substantial difference to the character of the Whisky.
About the Lady of the Glen release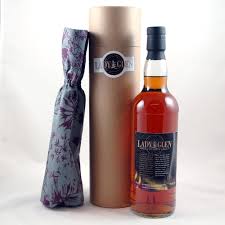 Our first Speyside single malt release was only 86 bottles. The bottles were individually numbered too.
Aged in a sherry cask for 14 years, this single malt was also very strong at 57.8% alc. It sold out in January 2014 and sold from the website for around £56.00 per bottle with the Lady of the Glen pouch and tube.
The smells of over ripe red apples, chocolate and spicy winter fruits this dram certainly did not disappoint on the nose. Mouth coating and long lasting this sherried dram had undertones of beeswax and hazelnuts throughout. With the addition of water you would bring out flavours of dried figs and honey. With a big and spicy finish this whisky.
The impact of the Benrinnes
Originally it was released to accompany the 24 year old Invergordon grain Whisky, so we could sell two Whiskies and have a range. As our first release everything was new and unfortunately we made a couple of mistakes; we spent the advertising budget on a magazine advert that didn't work, the labels had some misprints which needed re-done and even after some were blurred. It could have been a better start but the actual Whisky was first class!
Although it was difficult to create awareness once the reviews came in we attracted attention from a certain European distributor (to be talked about in the next blog) and the rest is history, the stock was sold and we moved on to the next cask.