Single Malt 20 Year Old Secret Speyside From Lady Of The Glen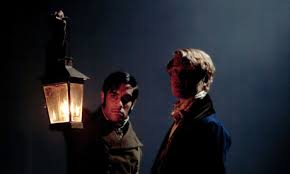 Image from http://www.theguardian.com/books/2012/jan/04/mystery-edwin-drood-dickens-bbc
Time to shed some light on our Secret Speyside whisky. It will be our third Malt Whisky Whisky from Speyside the previous being the 14 year old Benrinnes and the 19 year old Caperdonich, both of which are now sold out and notoriously difficult to find.
Speyside is a wonderful region for Whisky typically associated with light body and sweetness although with the sherry casks available the body can become heavier with more dark qualities. It is the most populated region in Scotland with distilleries and they are predominately located in a 15 mile wide area in central Speyside around the River Spey which acts as their water source in some form or another. I personally love a good Speyside and when I tasted this particular secret cask I was very pleased and confident that despite it being a secret we could encourage sales just through its quality.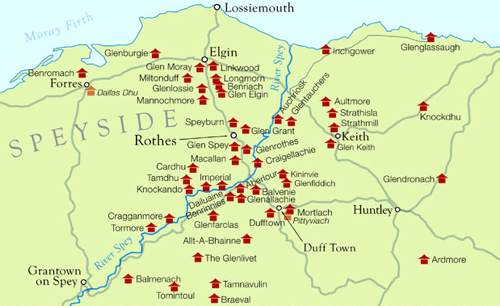 Image from http://ahmeteerol.blogspot.co.uk/2012/07/highland-goller-ve-yesillikler-ulkesi.html
Casks from secret distilleries are always incredibly interesting because potentially they could come from any distillery active or inactive, top-selling distilleries or smaller scale distilleries. For legal reasons we can't know as the sale of the cask could have a prejudicial impact on the Secret distillery's or company's sales and that is why it is kept secret. All we can know is the cask number, the Whisky region, age of the Whisky and the type of cask. However, we still have our palates and from that we can perhaps decipher its location; most of the independent reviews have given some ideas as to the name of the distillery. However, outside of this game of trying to identify a source we shouldn't lose sight of just enjoying the quality of the dram.
Lady of the Glen's Secret Speyside has been aged for 20 years in a refill American Bourbon cask. The distillation date was the 17th October 1994 and the cask number was 1171. It was bottled at cask strength 52.3% alc and there were 262 bottles yielded from the cask, it is non-chill filtered.
For our tasting notes we found the taste of soft melon and peach fruits with hints of pineapple on the palate. The cask has allowed a release of lemon pie while an after taste of toffee lingers.
If you would like to purchase a bottle, we are selling a bottle for £60.00 including delivery here or you can get a your limited edition bottle with tasting glasses for £65.00 here
At Lady of the Glen we always take one bottle from each release and send it in small samples to reviewers for their own independent tasting notes. These are listed below,
Ben Cops', of the Ben's Whisky Blog, had this to say, "Love the nose, lots to discover. Quietly, challenging and quite elegant".
Jon, of Scotch and Sci-Fi, summarised his tasting with "Intense on citrus, palate cleansing and pleasing. The background layers of toffee and fudgey chocolate gives this dram some dimensions to explore."
Tiger White from the Edinburgh Whisky Blog ethused with "plenty of fruity notes and it slips down rather too easily, even at cask strength"
Tom who writes Toms Whisky Review "HUGE fruity notes…with hints of wood and spice round this off into a cracker of a dram"