Review Lady Of The Glen Secret Speyside 20 Year Old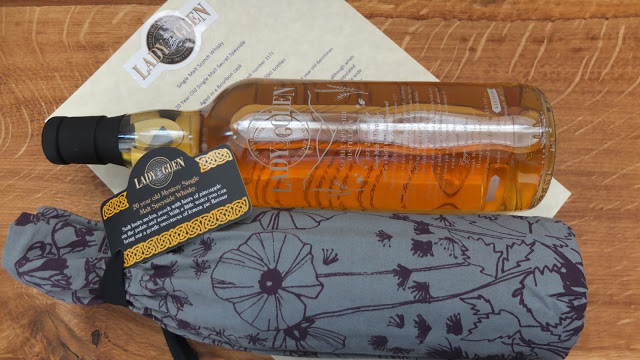 It's great when Lady of the Glen is warmly received but when the review forms part of larger piece about history and processes in the Whisky industry it's even better as the history of Whisky is, in my opinion, just as fascinating as the spirit itself!
Independent bottlers seem to have an imaginary code of conduct when it comes to bottling and featuring the distillery name. Ideally it should never be larger than the company logo itself and in some cases the distillery prefers not to see its name on any bottling whatsoever. In these situations the bottler may openly hint at its origins, never going so far as to confirm it publically or other may include a local landmark on the label design thereby highlighting the source in a sly manner.
Thank you Whisky Rover