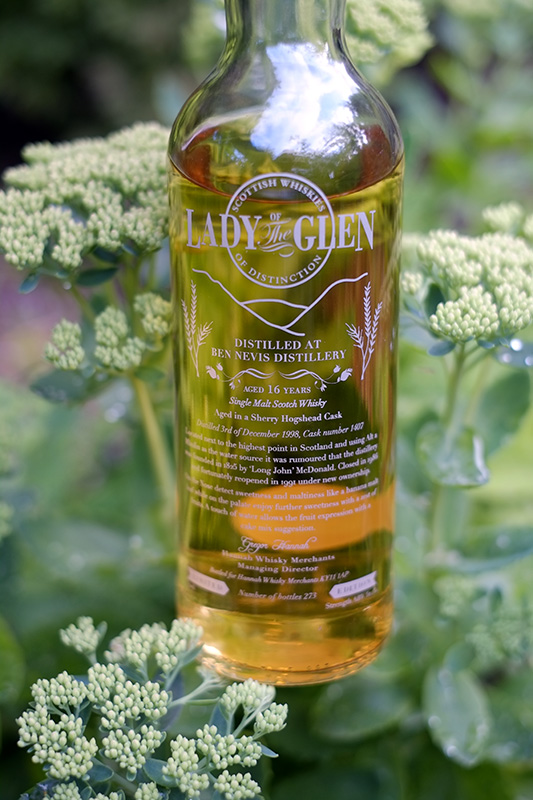 Sometimes there is no better feeling than getting a good review but when we received the latest review from @ChorltonWhisky we had no idea what to think especially after the interesting twitter chat...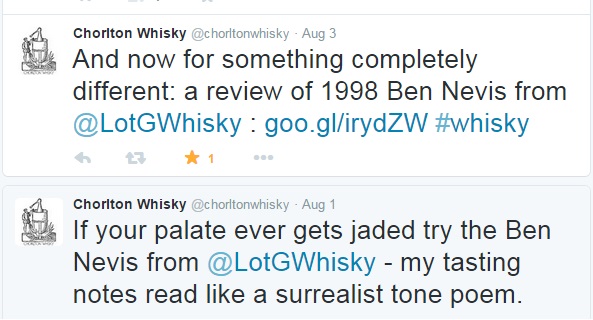 One thing is for sure the photography is great and the tasting notes are very expressive too.
"very badly behaved whisky. It's also enormous fun. If your palate is feeling a bit jaded then here's something to pep you up – just try and be bored drinking this"
To read the full review the blog is here
Buy Now this Ben Nevis for £75.00 including delivery and sample