Our Quarter 3 outrun is ready for release. We're very proud of how strong this outrun is, with a broad range of distilleries, cask types and ages.
Please note that in order to better support our retail partners this outrun and future outruns will not be sold through our website. Links to stockists can be found via the tab on our hompage and at the bottom of this blog.
MacDuff 2009 bottled at 51.7%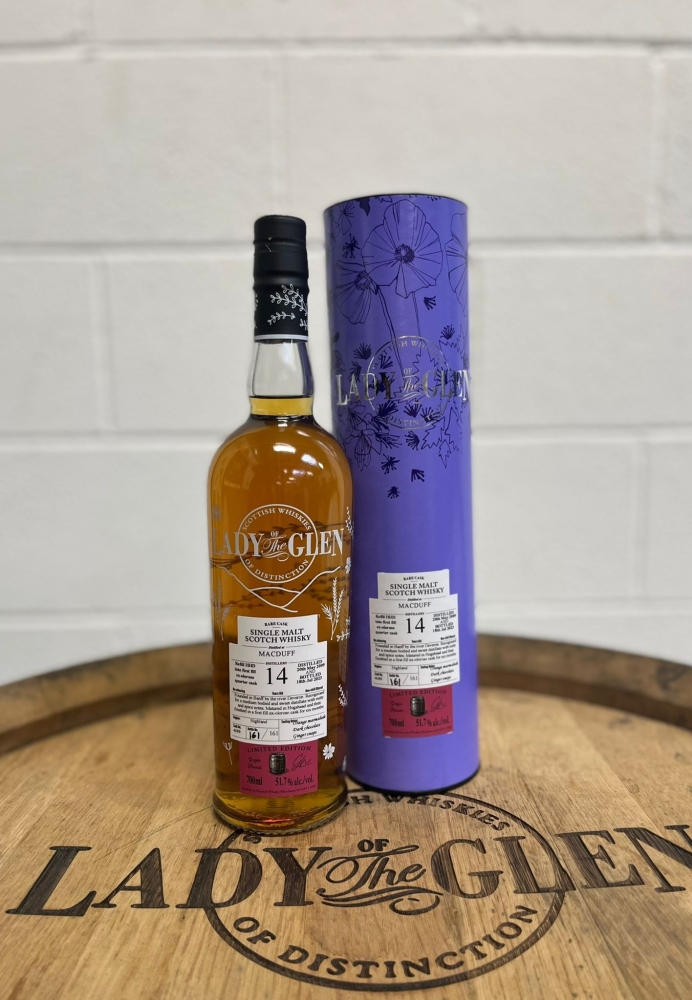 Founded in Banff by the river Deveron. Recognised for a medium bodied and sweet distillate with nutty and spice notes. Matured in a hogshead and then finished in a first fill ex-oloroso cask for six months.
Another distinctive highland whisky who's medium bodied spirit is capable of standing up to a more aggressive oak influence. Hence the reason we chose this whisky for finishing in a quarter cask where the oak will be assertive in a short space of time due to the smaller than normal size of cask.
Tasting revealed – orange marmalade, dark chocolate and ginger snaps.
North British 1992 bottled at 47.7%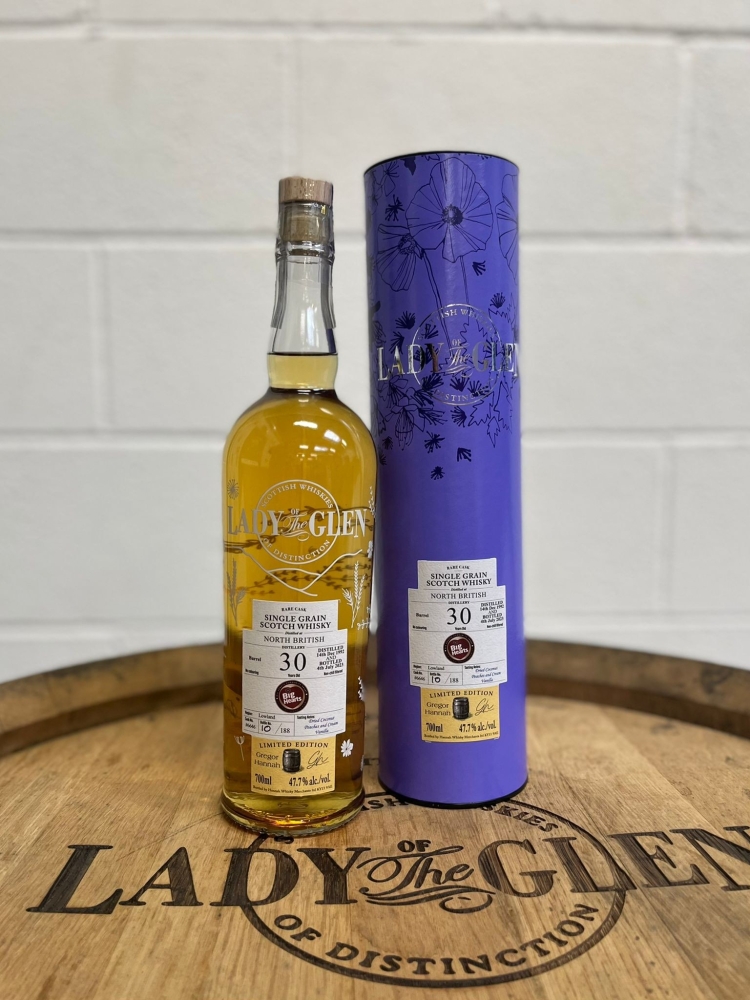 Fully matured in its original refill barrel for all of its 30 years, this old single grain whisky has been rescued from blended whisky obscurity and bottled by us right at its peak. This is our charity bottling this year where all profit from the bottles will go to our charity partner Big Hearts Community Trust who are based out of Tynecastle Park, conveniently next door to the North British distillery.
Tasting revealed – Dried coconut, peaches & cream and vanilla.
Longmorn 2011 bottled at 58.0%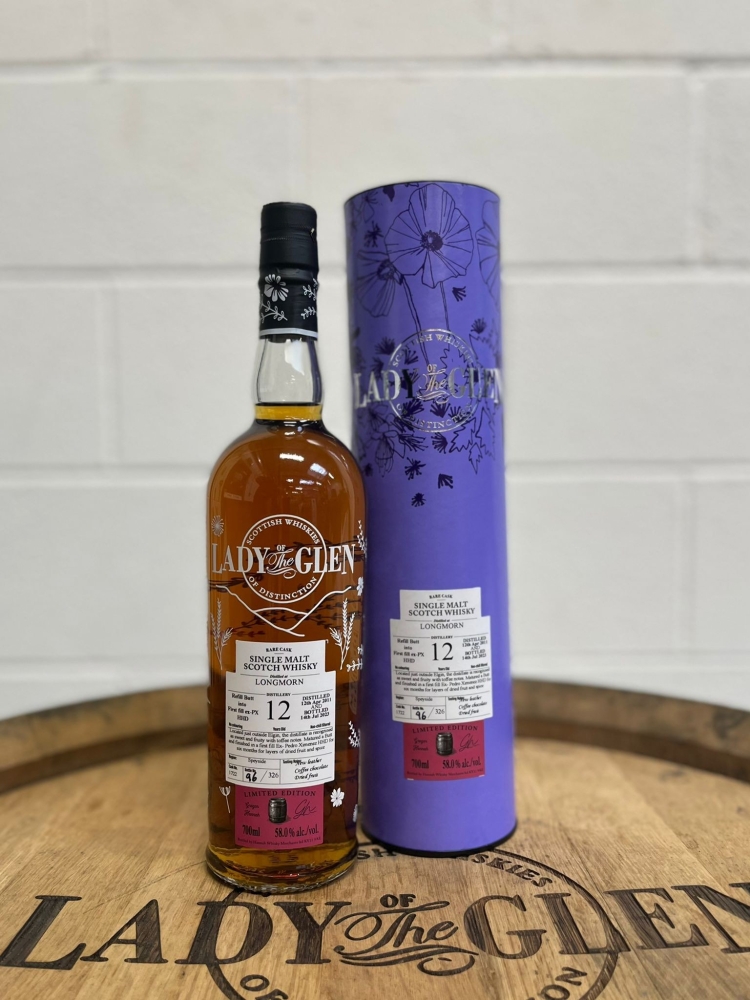 Highly prized by blenders and easy to see why, this distillery is rarely represented by independent bottlers. This sophisticated Speyside whisky lends itself well to active cask maturation and that's exactly what we have here. Matured for most of its life in a 2nd fill oloroso butt we then transferred it to a fresh ex-PX hogshead to add sweetness and enhance the sherry character already present.
Tasting revealed – New Leather, coffee chocolate and dried fruit.
Glenturret (Ruadh Maor) 2011 bottled at 58.0%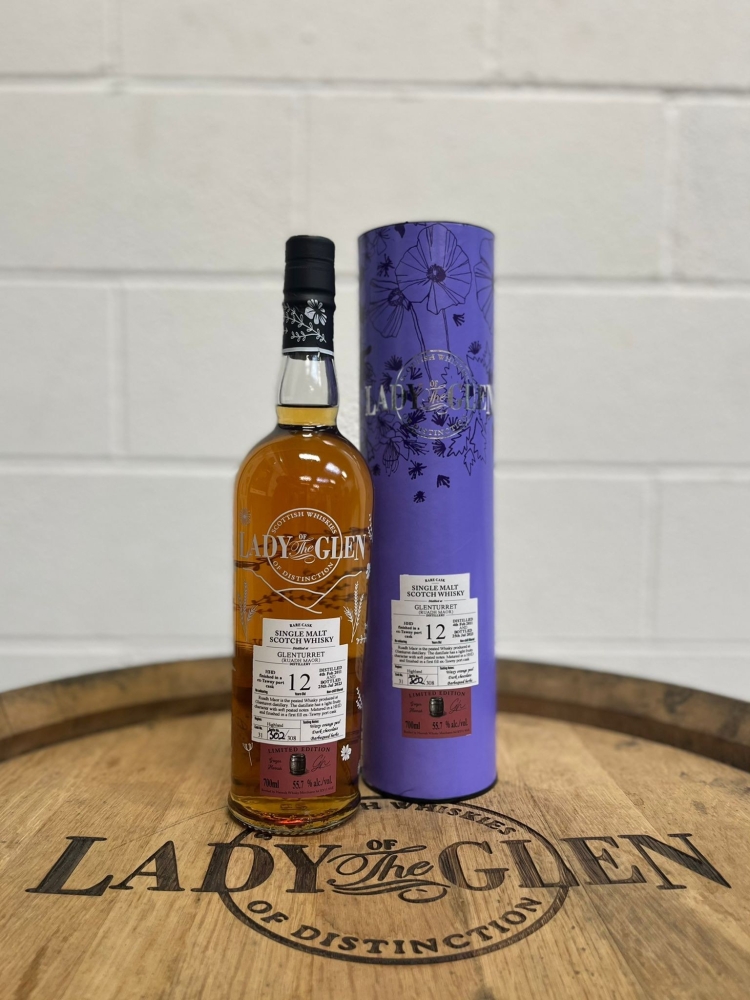 Ruadh Maor is the peated whisky produced at Glenturret distillery, with a light fruity character and soft peated notes. Matured in a hogshead and finished in a first fill ex-tawny port cask.
A classic highland malt with a twist, a peated expression from this distillery offers an alternative take on the smoky style compared to its coastal cousins. A light and fresh smoke character is complimented with a finishing period in an ex-tawny port cask which offers the spirit notes of silky chocolate and BBQ'd herbs
Tasting revealed – waxy orange peel, dark chocolate and barbecued herbs.
Glenrothes 1996 bottled at 51.0%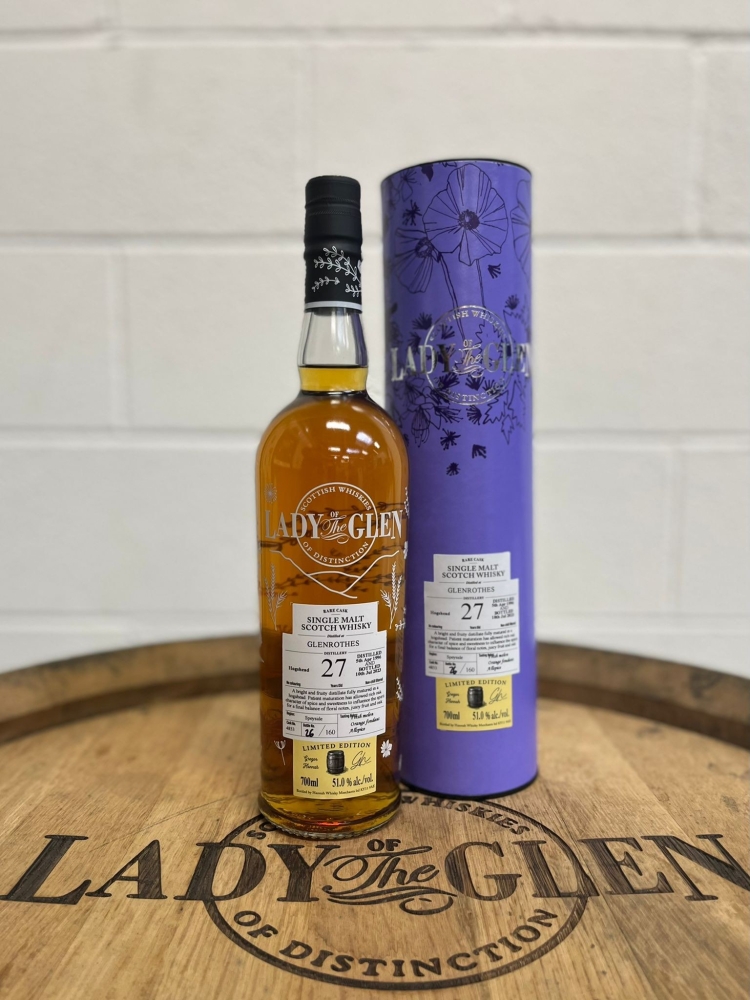 A bright and fruity distillate fully matured in a hogshead. Patient maturation has allowed rich oak character of spice and sweetness to influence the spirit for a final balance of floral notes, juicy fruit and oak.
Age is just a number when incomes to whisky, but one can't ignore the majesty of this old Speysider. Matured all its life in an active single hogshead, the robust nature of this spirit has allowed it to stand up to the unusually strong oak and spice notes offered from the cask.
Tasting revealed – fresh melon, orange fondant and allspice.
Glenlossie 2013 bottled at 56.6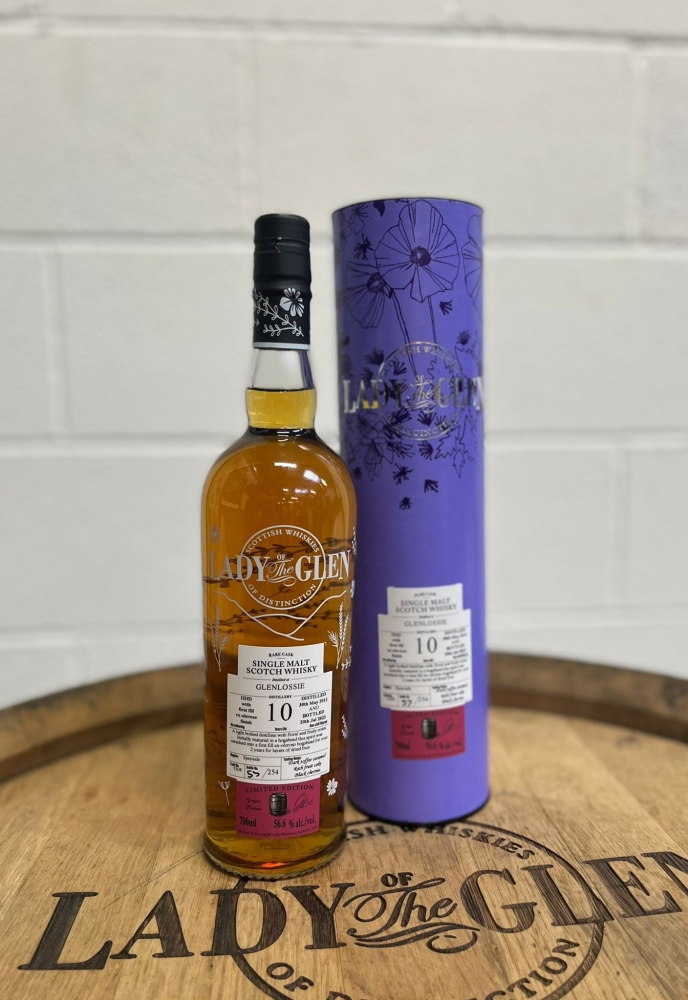 A light bodied distillate with floral and fruity notes. Initially matured in a hogshead, this spirit was re-racked into a first fill ex-oloroso hogshead for over 2 years for layers of dried fruit.
A fairly modern style of Speyside whisky where the vast majority of output is destined for blends, we rescued this cask from mediocrity. More than 2 year finish in our famous oloroso cask sourced from Hidalgo cooperage in Spain has offered the spirit a softer side of ex-sherry with more of a toffee and caramel character rather than the expected Christmas cake and dried fruit notes.
Tasting revealed – dark toffee caramel, rich fruit cake and black cherries.
Bruichladdich (Lochindaal) 2007 bottled at 60.1%
Recognised for producing a dry smoky distillate with floral hints. This release is from a rare spirit run which is heavily peated and called Lochindaal. Fully matured in a first fill bourbon barrel adding sweetness.
We are delighted to offer this modern rarity from this iconic distillery. Rumour has it that only 250 casks of Lochindaal were distilled between 2007 and 2009 making this one of the oldest bottled. Fully matured in a fresh bourbon barrel and peated to a level of 50ppm to sit in-between the core release Port Charlotte and Octomore levels.
Tasting revealed – fading embers, wet stones and brioche.
Auchentoshan 2007 bottled at 54.7%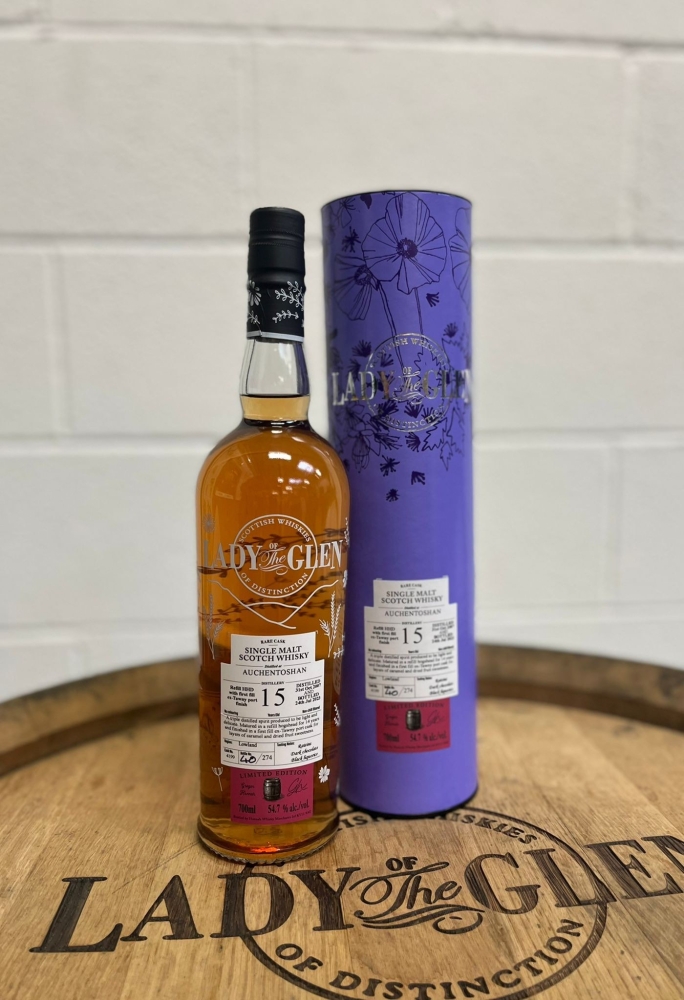 A triple distilled spirit produced to be light and delicate. Matured in a refill hogshead for 14 years and finished in a first fill ex-tawny port cask for layers of caramel and dried fruit sweetness.
This rarely bottled single malt by independent bottlers is unusual in that every drop from the distillery is triple distilled producing a light and sweet make that reaches its peak when it becomes a teenager. We have complimented this freshness with a six month finish in an ex-tawny port cask offering a wonderful sultanas and raisin character that gets better the longer the whisky sits in the glass.
Tasting revealed – raisins, dark chocolate and black liquorice.
These bottlings are available from our UK stockists here: