Outrun For QTR3 Confirmed With Strong Islay Influence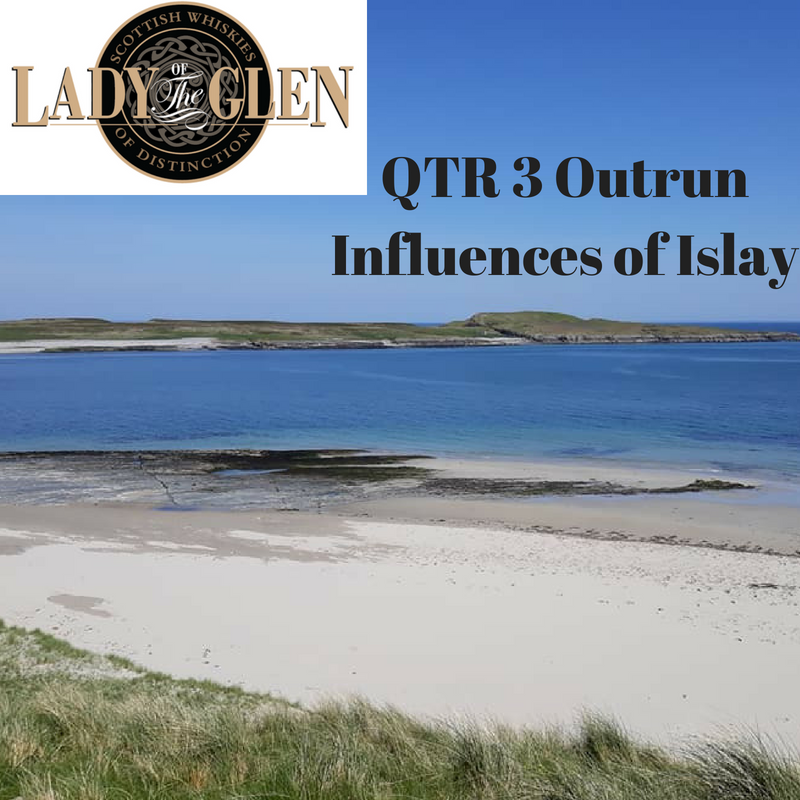 Outrun for QTR3 Confirmed
It is with great pleasure that we can reveal the outrun for QTR3 2018. Admittedly, due to the availability of certain of casks we have displaced what was originally going to be released in favour of a range of older casks that are more suitable for release now because the ABV of the original stock is high enough to merit further maturation.
1991 Bruichladdich matured in a Bourbon Hogshead
Located on Islay this cask could prove to be one Lady of the Glen's rarest cask acquisition's as at the point of distillation standard Bruichladdich would have been peated and this would be a classic example of this, now Bruichladdich releases peated stock under Port Charlotte and The Octomore brands. Three years after distillation of this cask the distillery would be closed only to be reawakened under new ownership 2000.
1989 Bunnahbhain matured in a Bourbon Hogshead
Acquired in light of a dropping ABV this cask if left any longer could have slipped into the non-Whisky world of below 40% at which point it could only be used in blends. However, the cask has been rescued and bottled to present a 29 year old Whisky.
2002 Port Charlotte Oloroso Hogshead
Another rare find, Oloroso is an intensely sweet sherry which infuses very dark colours with notes of dried fruits, raisins and dates. Typically sherry is seasoned in butts which are larger casks compared to hogshead casks (typically associated with bourbon) but when it is used in a hogshead the extra wood to Whisky contact increases the concentration of exposure meaning although there are less bottles than in a butt the flavour is more intense. The spirit of Port Charlotte is the name given to Bruichladdich's peated releases so this is a medium peated Islay Whisky.
1987 Invergordon Hogshead
This released had been planned since QTR1 but delays in movement of the cask meant that it could only be bottled now! Invergordon is a grain distillery but this very special cask has been released on it's own as a 31 year old single cask release. Coincidently, a 1987 Invergordon cask was our 2nd ever release and it proved to very, very popular.
There releases should be available in 6-8 weeks.