New Release 1994 Glenturret Bourbon Cask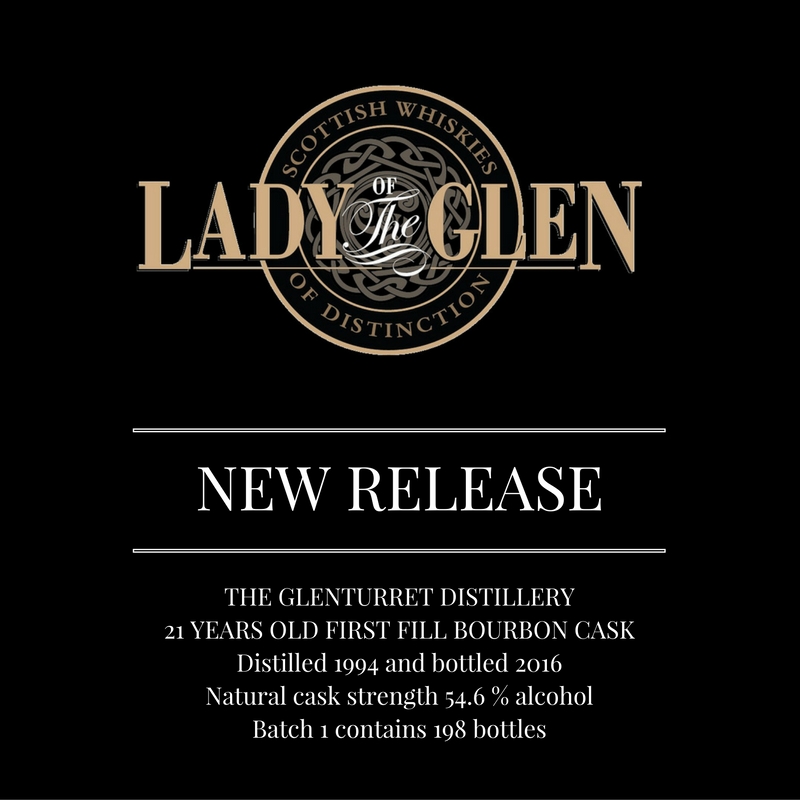 Located in Scotland's Highland region but nestled near Crieff in the Scottish midlands the distillery was officially founded in 1959 but has illicit roots dating back to 1775 as a smugglers distillery. Occupying a spot near the banks of the River turret the distillery sources its water from Loch Turret.
The distillery is a core component in the blend the Famous Grouse and so very few single casks make it on the to the market except through independent bottlers. Together with modest production, the distillery runs at half capacity and is among Scotland's smallest Scotch Whisky distilleries while it's warehouses store multitudes of Scotland's Whisky casks, making Glenturret Whisky among the rarest active distilleries on the market while retaining an incredibly pivotal role in the industry as a whole.
The Lady of the Glen 21 year old Bourbon Cask
The Bourbon cask numbered 618 was filled with spirit distilled September 1994 and bottled at natural cask strength in September 2016. We are bottling 198 bottles at the natural cask strength 54.6% alcohol, with no colouring or chill filtering.
Our tasting revealed a wild flower patch of a dram with a light body enjoying honey and wild flowers notes