When the new releases of Ben Nevis and Mystery Speyside are released at some point this month they will be in the new Lady of the Glen bottles. Innovation and presentation are very important because in my opinion the bottle and packaging should complement the high quality of the Whisky.
With that in mind I decided it was appropriate to make Lady of the Glen more recognisable and contemporary with new bottles. To do that I contacted Bespoke Atelier, the team who designed who original pouches and they recommended Kimberley Grant, a very talented graphic designer. Kimberley created a wonderfully elegant bottle template that expressed the authentic Scottish roots of Lady of the Glen in a contemporary design.
Each template will be updated with content specific to each release but essentially we will get a new bottle made for each cask, below is a workshop taster of the new bottles. However, our professional photos will be taken by CopperMango in the coming weeks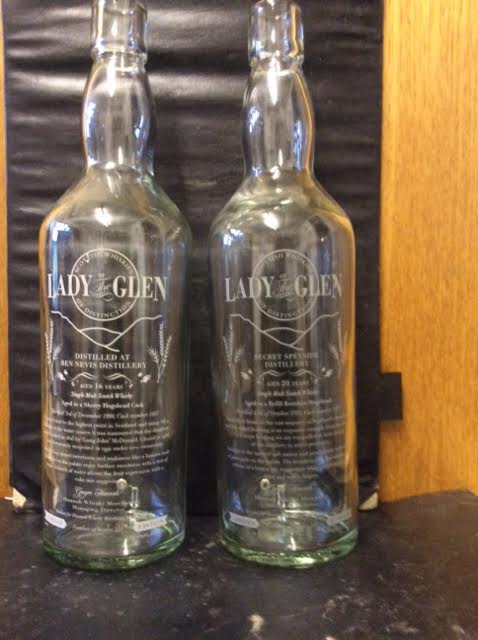 You can find out more about Kimberley Grant at her website here.