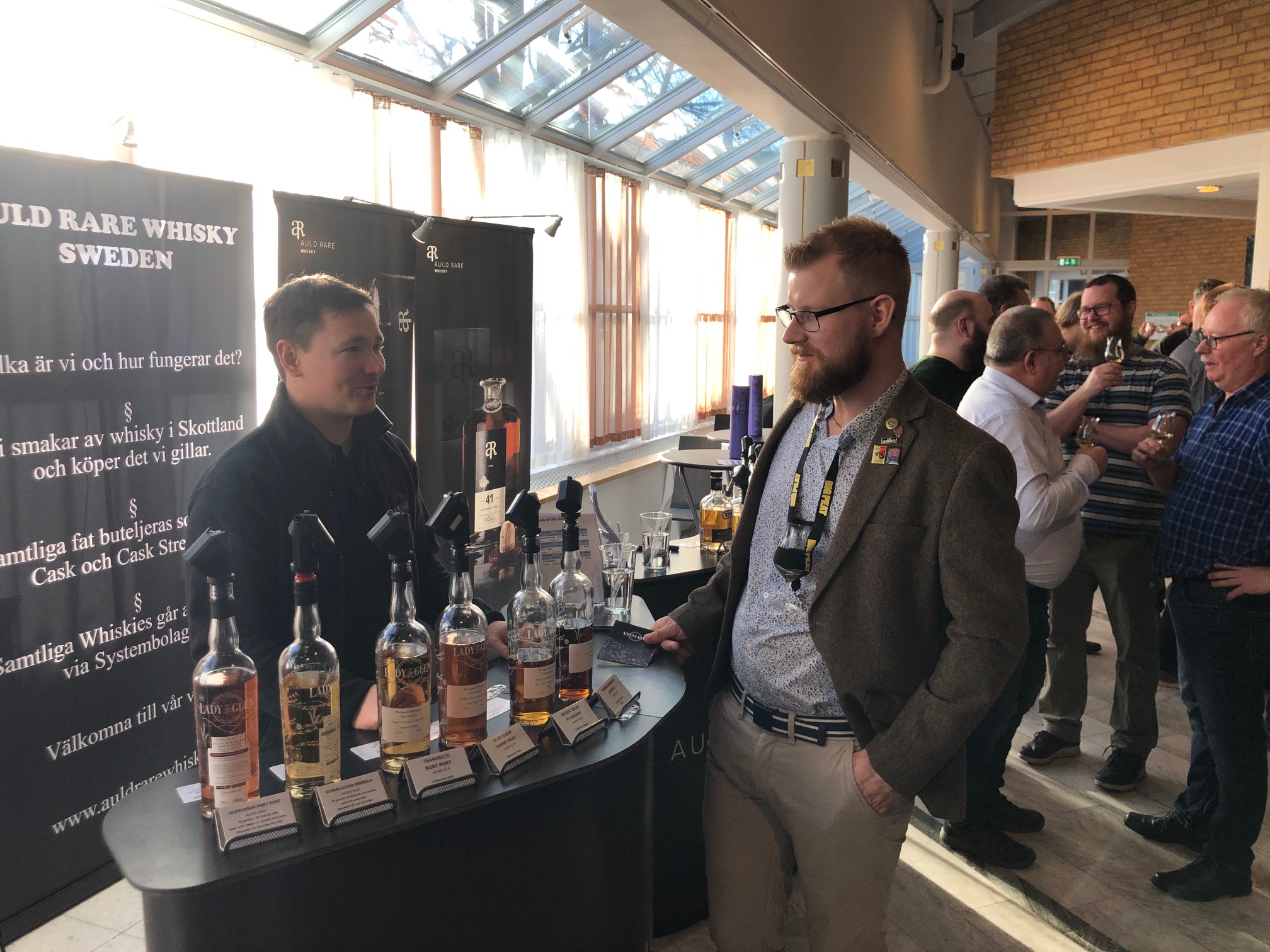 At the Linköping Festival
Earlier this month I had the pleasure of visiting Sweden for the Linkoping Whisky festival.
Having never been to Sweden before I was thoroughly looking forward to the trip! After a 3 hour train trip to Linkoping I arrived in the dead of night at my hotel which was a hosting Eurovision song contest 'Qualifier' party…the Swedes take Eurovision very seriously.
For over a year now Lady of the Glen has been exported to Sweden by Matts at Auld and Rare. This festival was a great opportunity for me to showcase the latest range of Lady of the Glen releases which will be available for sale in Sweden at www.Auldrarewhisky.se . Matts will have the majority of releases including the Bunna Sherry bomb and the Lochindaal which has not been released yet in the UK!
The festival was a lovely opportunity to speak to customers in Sweden about Lady of the Glen and find what sort of stock they Swedish market is looking for. Initially I was under the impression the Swedish market only wanted peaty Whisky but what I found was that although this was true to an extent there was a great desire to try different flavours and casks styles so the Teaninich Ruby Port finish was very popular as was the Glen Elgin Tawny Port finish.