Lady Of The Glen Whisky Tasting
The tasting area and the guests arriving
On the 31st of March, I hosted the first official Lady of the Glen Whisky tasting at the Whiski Rooms on The Mound in Edinburgh. The weather that day was insane, I think we endured more seasons than 24; rain, sleet, snow, sun, blistering sun and lots of wind – a typical spring in Edinburgh. The invitation only event was a sneak preview into a series of future ticketed events which will provide a similar experience at a yet to be revealed secret location in Edinburgh
I arrived early to setup up the tasting and run through my flash cards with the help of Sarah Cooke, none of the evening could have been achieved without Sarah's help and excellent event organising skills. I would also like to thank the Whiskirooms for allowing us to host the event there and for providing glasses and water.
As the guests arrived some earlier and later than planned they were provided a Whisky cocktail and my anxiety increased with each new face that appeared; I hate public speaking.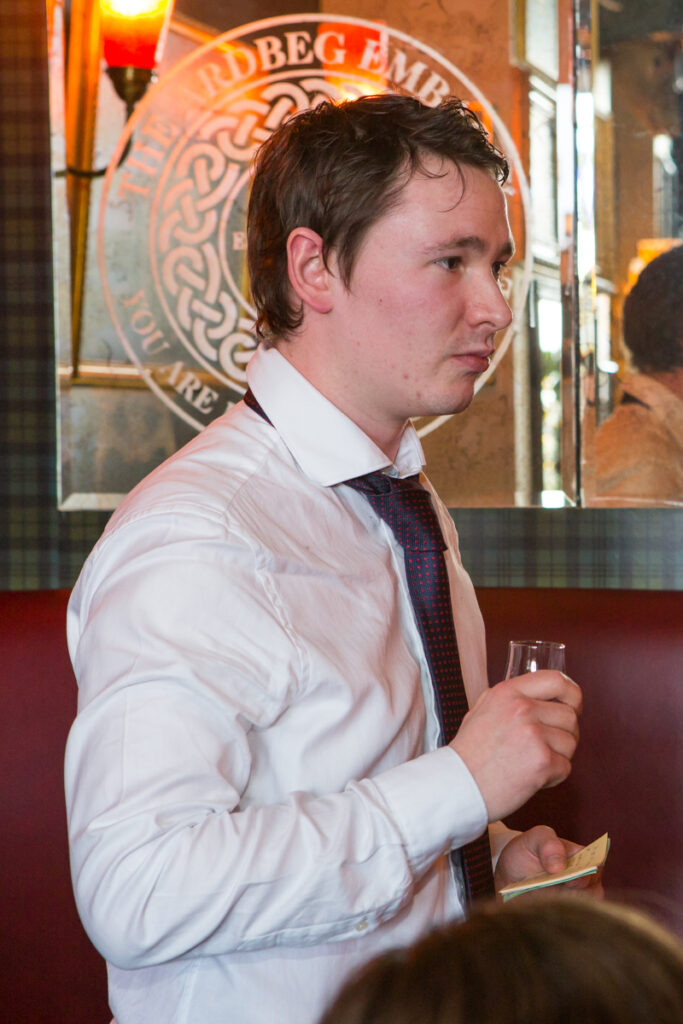 The fear and pre Dutch Courage
I was on the brink of collapse when I tapped the glass to begin the tasting and half the audience produced a notepad in which to detail the experience. It was at this point I reconsidered the whole endeavour but I quickly took a swipe of Dutch Courage to push me over the edge.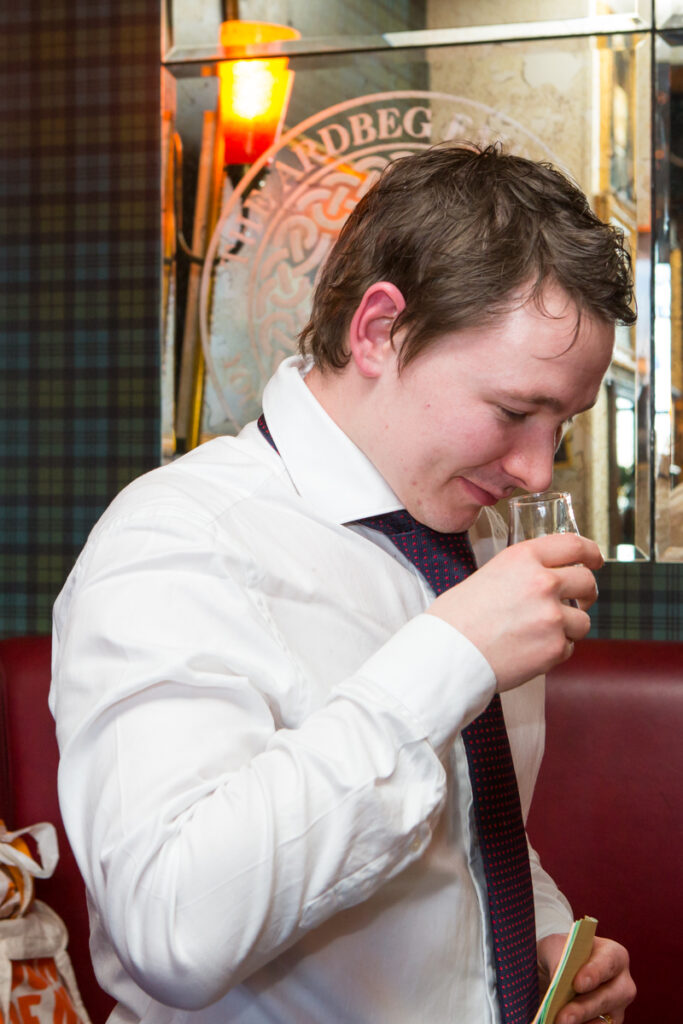 Post Dutch Courage

The tasting showcased a selection of past, present and future releases from Lady of the Glen including releases no longer available. We are very fortunate as Independent bottlers to have such a wonderfully diverse range on offer too; First Fill Sherry cask, Bourbon cask, covering all Whisky regions except one, all extremely high quality and all cask strength!
I decided to approach the evening in the slightly unorthodox way of tasting the Whisky as they were released rather than, as is typically case, depending on the nature of the Whisky.
24 year old single grain Invergordon from a Bourbon cask
14 year old single malt Benrinnes from a refill Sherry cask
21 Year old single malt Littlemill from a bourbon cask
24 year old single malt Secret Speyside from a Bourbon cask
26 year old single malt Bunnahabhain from a Bourbon cask
21 year old single malt Glen Garioch from a Bourbon cask
21 year old single malt Bowmore from a single fill Sherry cask
Unfortunately, for time constraints we missed out the Caperdonich and Ben Nevis.

As we progressed through the evening the addition of a Sensory Perception box of scents helped those newer to Whisky to identify the scents and notes in each Whisky and it was also a lot of fun for the experienced connoisseurs.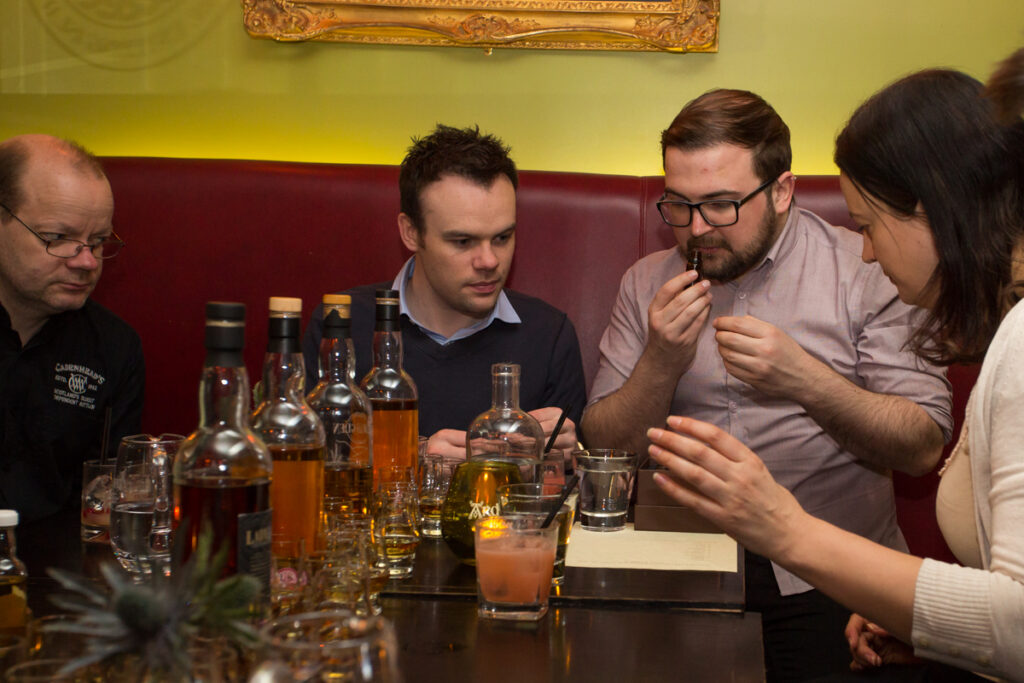 Sean Murphy having a nose at the Sensory Perception
The evening I felt was very enjoyable for all involved. In the Ardberg tasting room it became very intimate and participants gained an insight not just into the different Whisky noses and palates but there was more for me to offer in the level of depth. The tasting allowed me to reveal market response to each release in addition to business insight and how I personally felt about each release along with a couple interesting personal stories on the way. In my ways it was a very personal opening for me which I enjoyed.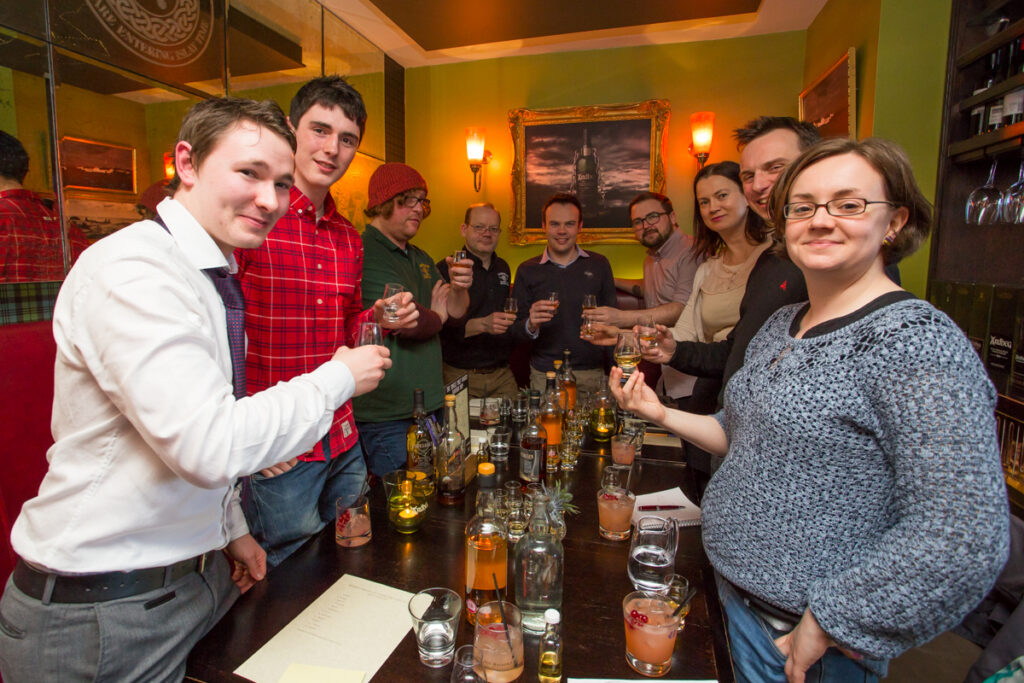 Everyone toasting a dram
I would like to thank all the participants for coming along that night, I enjoyed it and developed something in the way of 'Karaoke fever' in that now I've done one, I want to get back up on the stage for another!
The next paid for tasting will take place in May and we will likely go over the same Whiskies presented on this evening with a couple additions or omissions.