2014 was such an important year for Lady of the Glen, if not just for securing funding and expanding distribution it was a year full really special Whisky release. Now with the power of social media it is possible to recap those special moments in what was an extraordinary year!
In January the 19 year old Caperdonich was released and it would sell out before the end of the month! Caperdonich was our first release from a closed distillery.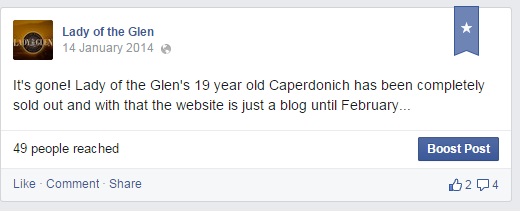 In March The Prince's Trust awarded Lady of the Glen funding based on a solid business plan to provide authentic deluxe Whisky.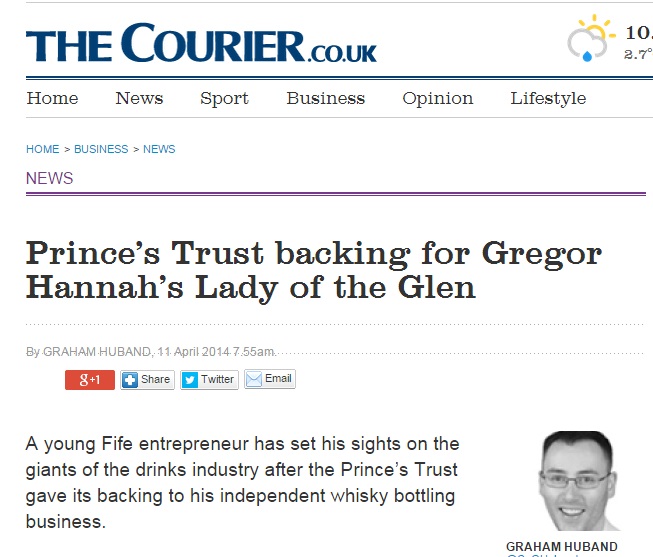 With the additional funding from the Prince's Trust the 21 year old Littlemill was released to wide acclaim and it was distributed in Germany, Switzerland and the UK. Another closed distillery release it was our first Lowland malt release.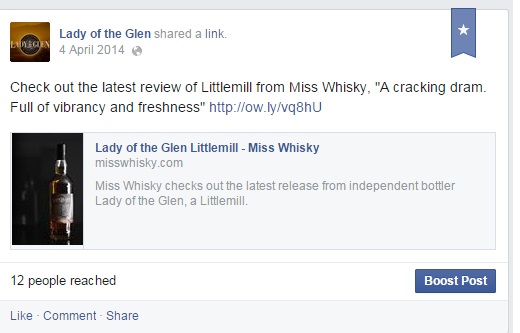 June marked the release of the first Islay malt, the 26 year old Bunnahabhain. A tremendously high quality cask which yielded just 205 bottles.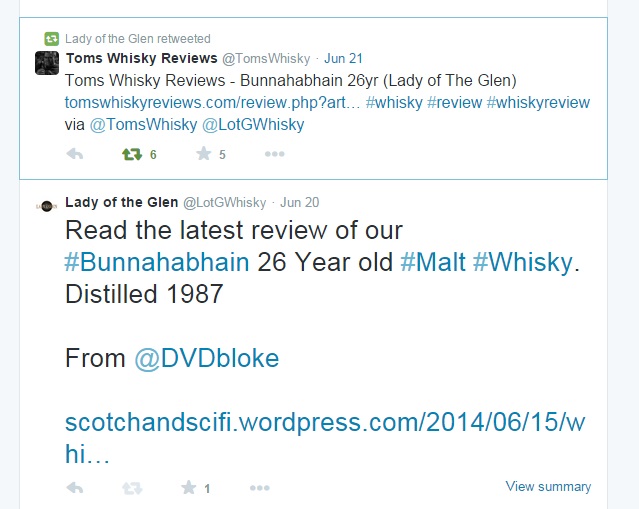 In September I attended the Whiskymesse in Russelsheim, Germany. I was fortunate to be invited over by the Lady of the Glen distributor there, Celtic Events. It was my first experience of a European Whisky festival and it was great; well worth seeing how Whisky is sampled on the Continent compared to the UK.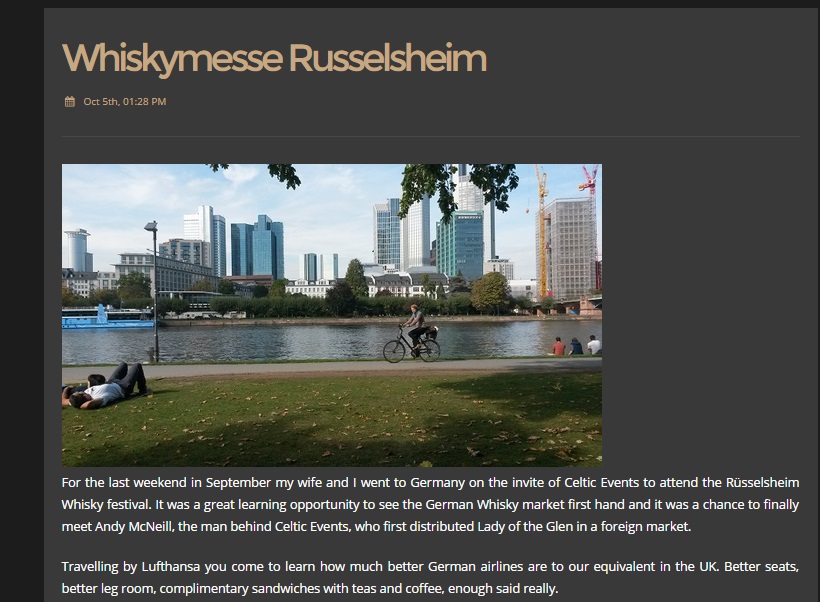 Winning a YoungEdge in November was great as it gave Lady of the Glen much more exposure which is always handy for a little operation. At this point we were exporting to Germany, Switzerland, Belgium, Hong Kong and Taiwan.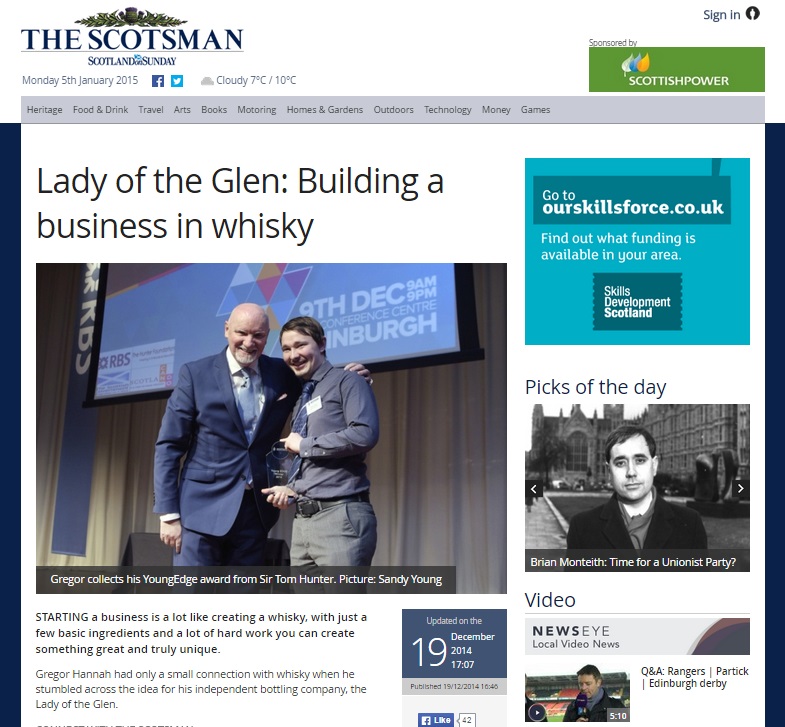 December brought the new releases of 20 year old Secret Speyside and 16 year old Ben Nevis after a difficult delay. The new limited edition Lady of the Glen bottles were used and would help to express quality and focus on Whisky.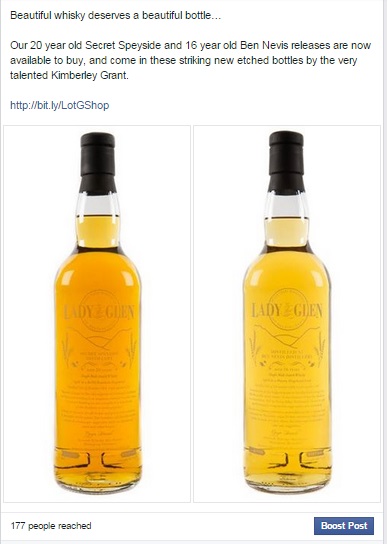 None of this would have been succesful without support of friends, family and our customers so thank you to you all. Let's hope next year is just as exiciting.
Best,
Gregor