Lady of the Glen Miniature Sets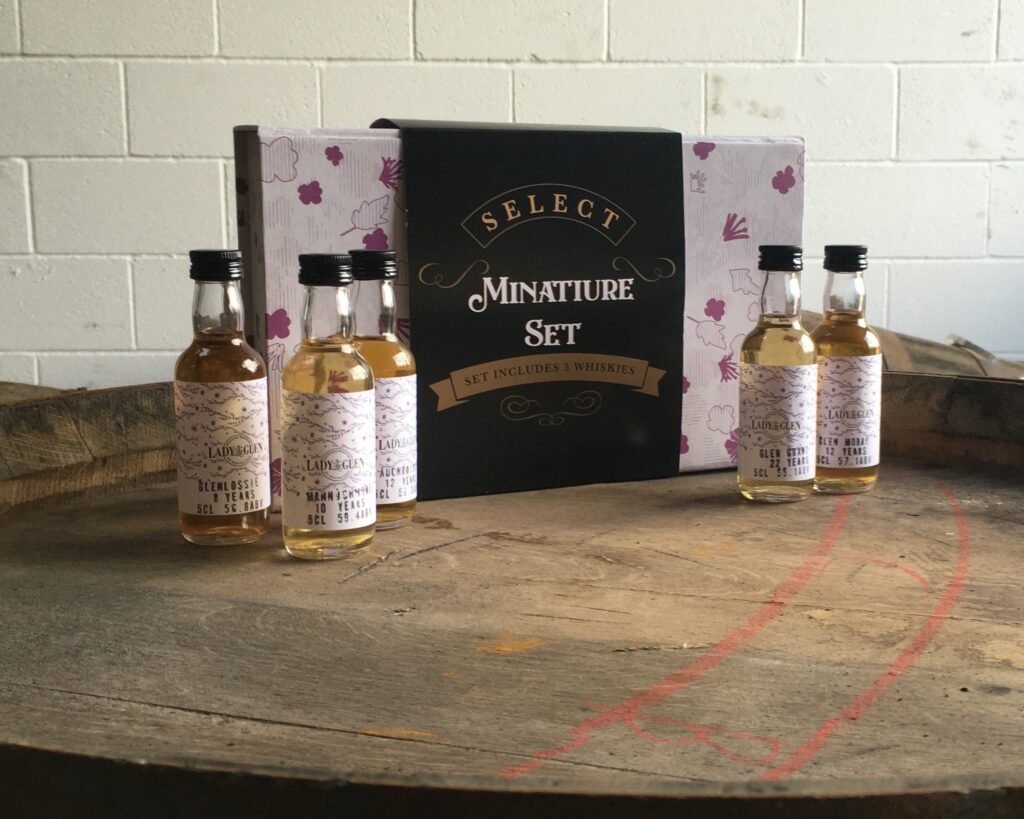 We are really proud of the whiskies we've been bottling here at Lady of the Glen, but we know most people won't be able to try every one. A good way to sample a range of our bottlings is through our miniature sets. They're ideal for connoisseurs looking to try something new, or as a gift for any whisky lover.
The Select miniature set features five 5cl bottles of our single cask releases, across all styles, selected from our most recent outruns It's a great way to sample a broad range of excellent and rare whiskies without having to buy five full bottles.
Our Explorer set provides a unique opportunity to try some of our premium single cask releases, and also some whiskies that are still undergoing maturation. This set features three 5cl bottles of whiskies from our most recent outruns, and two 5cl bottles taken from stock currently maturing. This gives an opportunity to experience first hand the effect of time in the cask on the flavour of the whisky.
All our miniatures are bottled and hand stamped by our warehouse team, it's the smallest of small batches!