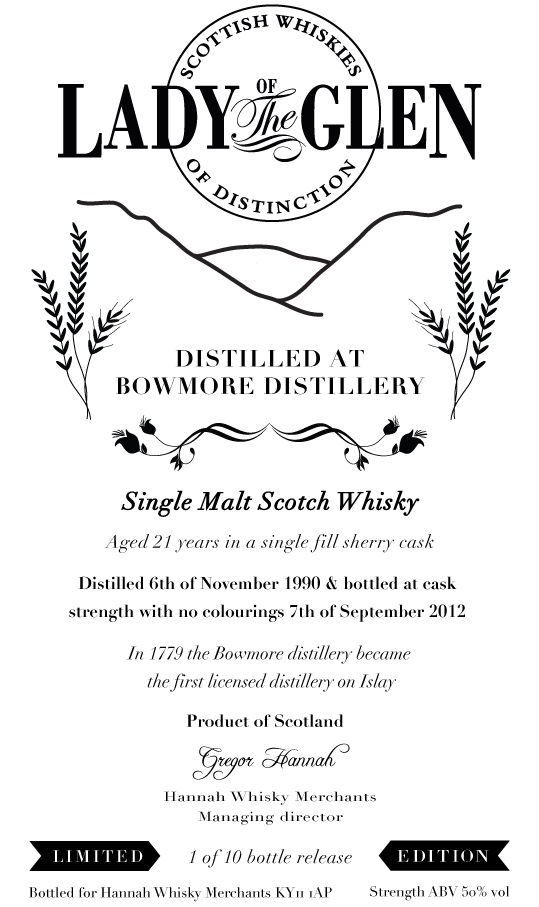 In a matter of days we will be releasing a 21 year old Single Malt first fill Sherry cask Bowmore. It is an exceptional release as it is a 10 bottle only release and the bottles are 75cl. This will also be the first release where we present bottles in a fine wooden gift box.
About Bowmore
In 1779 the Bowmore distillery became the first licensed distillery on Islay, making it one of the oldest legitimate Whisky distilleries in Scotland. A host of owners have controlled this distillery since its inception including John Simpson, William & James Mutter, Sherriff's Bowmore Distillery Ltd, William Grigor & Sons Ltd. However, in 1963 Stanley P. Morrison ltd bought the distillery and increased the number of stills to four and providing further investment for a visitor centre. Interestingly, in 1964 the 'mythical' Black Bowmore was released, originally retailing for £80.00, now bottles are near impossible to find but can go for approx. £5,000.00 to £7,000.00 per bottle (I wonder if William Grigor & Sons Ltd would have sold for the paltry sum of £117,000.00 had they known what was in the warehouse…)
Finally in 1994 Suntory bought distillery brining it under Japanese ownership thereby increasing their Scottish distillery portfolio.
The distillery's white buildings overlook the Atlantic while the water source for the distillery is The Laggan River.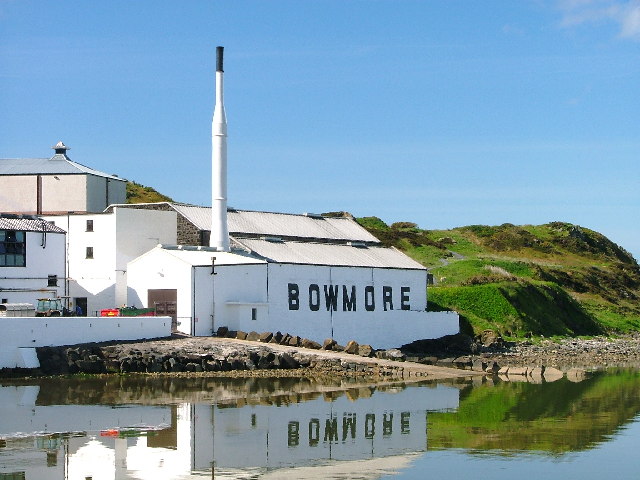 Picture taken by Mick Garatt
The Whisky and The Cask
The cask itself was among the last private cask to be filled while the Morrison's had the distillery, before the Suntori buyout. The result of first fill Sherry cask is clearly evident in the darkness of the liquid.
Released at cask strength, we have managed to retain a high alcohol volume of 50%alc to allow for the more discerning whisky connoisseur to decide how much water they wish to add.
Distilled 6th November 1990 bottled in 7th September 2012
Containing no artificial colourings and served at cask strength
Official pictures to follow next week.