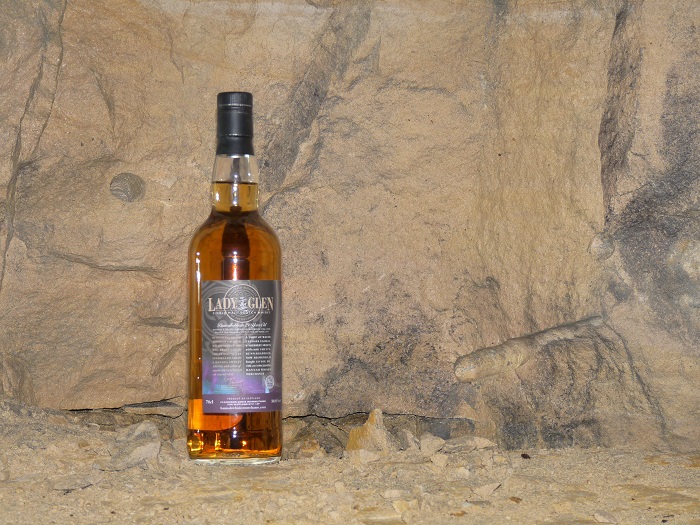 I really like it when people get in touch to tell me about their Lady of the Glen Whisky experience because even when it's a criticism it gives me something to build on. However, I'm fortunate in that the vast majority of people are always really supportive and full of praise.
Yesterday John Byrne got in touch with me to tell me about his fascinating whisky tasting which took place in an extraordinary location.
"We opened our bottle in the depths of a disused Cotswold stone mine. Without the distraction of sound, smells, or light and in a perfect temperature, it was a unique tasting experience.
The whisky was so not like an Islay. Boiled sweets at the start, bananas, pears, with water it opened up and developed beautifully. A little pepper at the finish, I accidentally added too much water yet it wasn't drowned, rather it was softened on the finish and slight traces of smoke appeared. A great whisky experience in a very special location".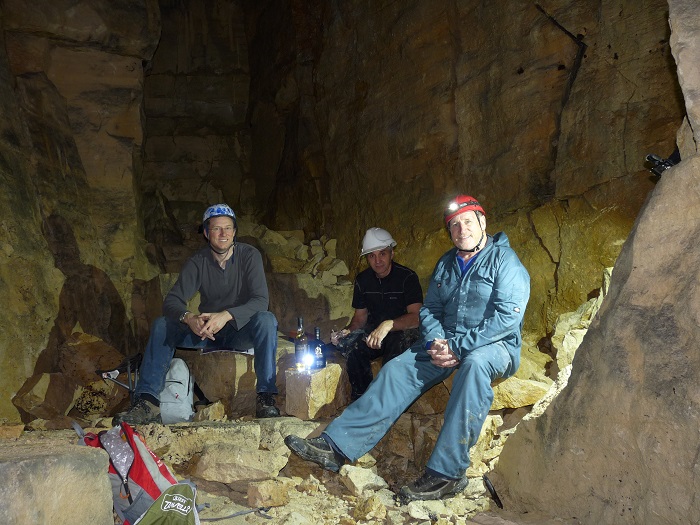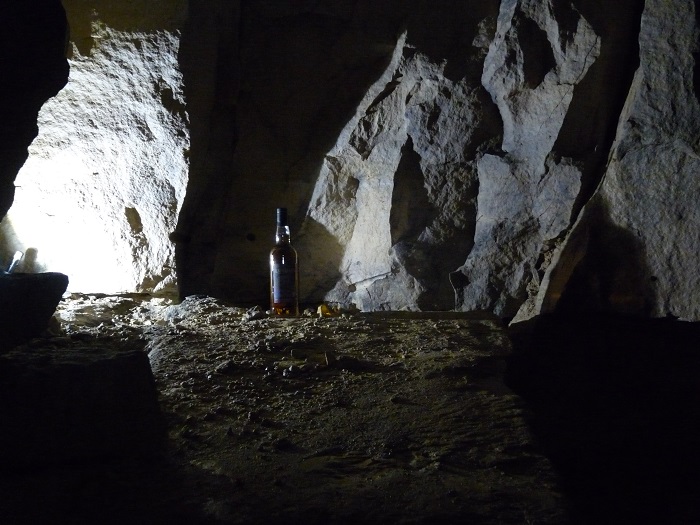 From left to right, Tom (organiser and founder of the Stroud whisky club), in the white helmet John and in the red helmet Sean.
I couldn't agree more with you John and thank you for sharing your story and the pictures. I felt this was a great example of why Whisky is such a wonderfully commemorative drink and that "a joy is shared is a joy doubled", as Goethe would have said (in German).
If you have any interesting stories, similar to John's, about a Lady of the Glen tasting or something else related please feel free to send it in and if I put on the site I'll send out a set of Glencairn tasting glasses.
Thanks again John,
Gregor