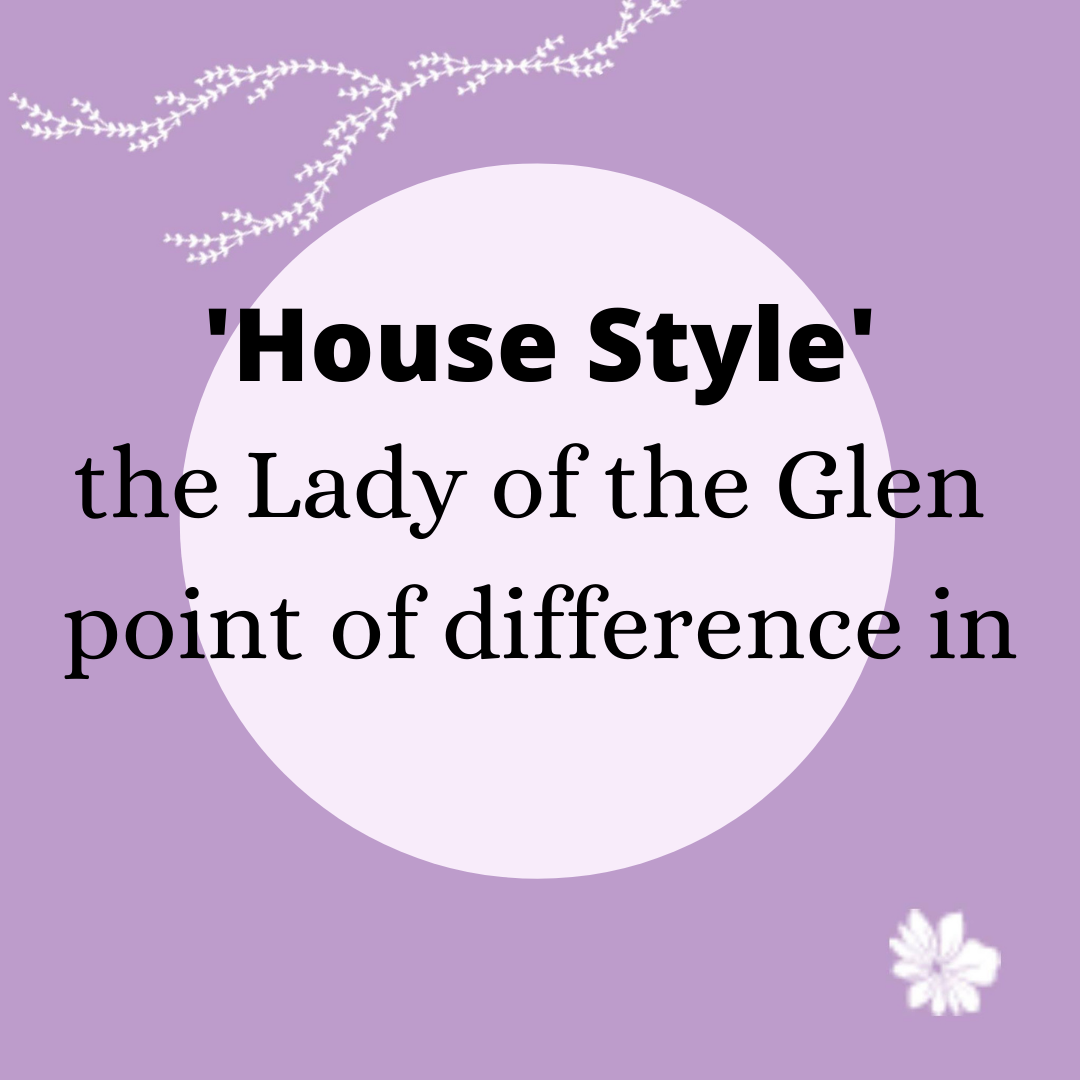 The role of an independent bottler has changed throughout the history of scotch whisky from the humble days of pubs and grocers turning up at distilleries with their own casks or bottles. These early pioneers would then add their own name or brand to the what they sold, sometimes naming the distillery, sometimes not. This was of course, long before the distillers then decided to create their own brands and core ranges from their output thus determining distillery 'house style'.
These days, independent bottlers are numerous, and their main role is to offer their selection and influence on distillery output perhaps once destined for another purpose. This is particularly important to our Lady of the Glen brand as our focus on bottling single cask whiskies remains our way of highlighting the individual nuances of each individual cask. The cask selection process and whiskies we choose to bottle is essentially our way of differentiating ourselves from other bottlers.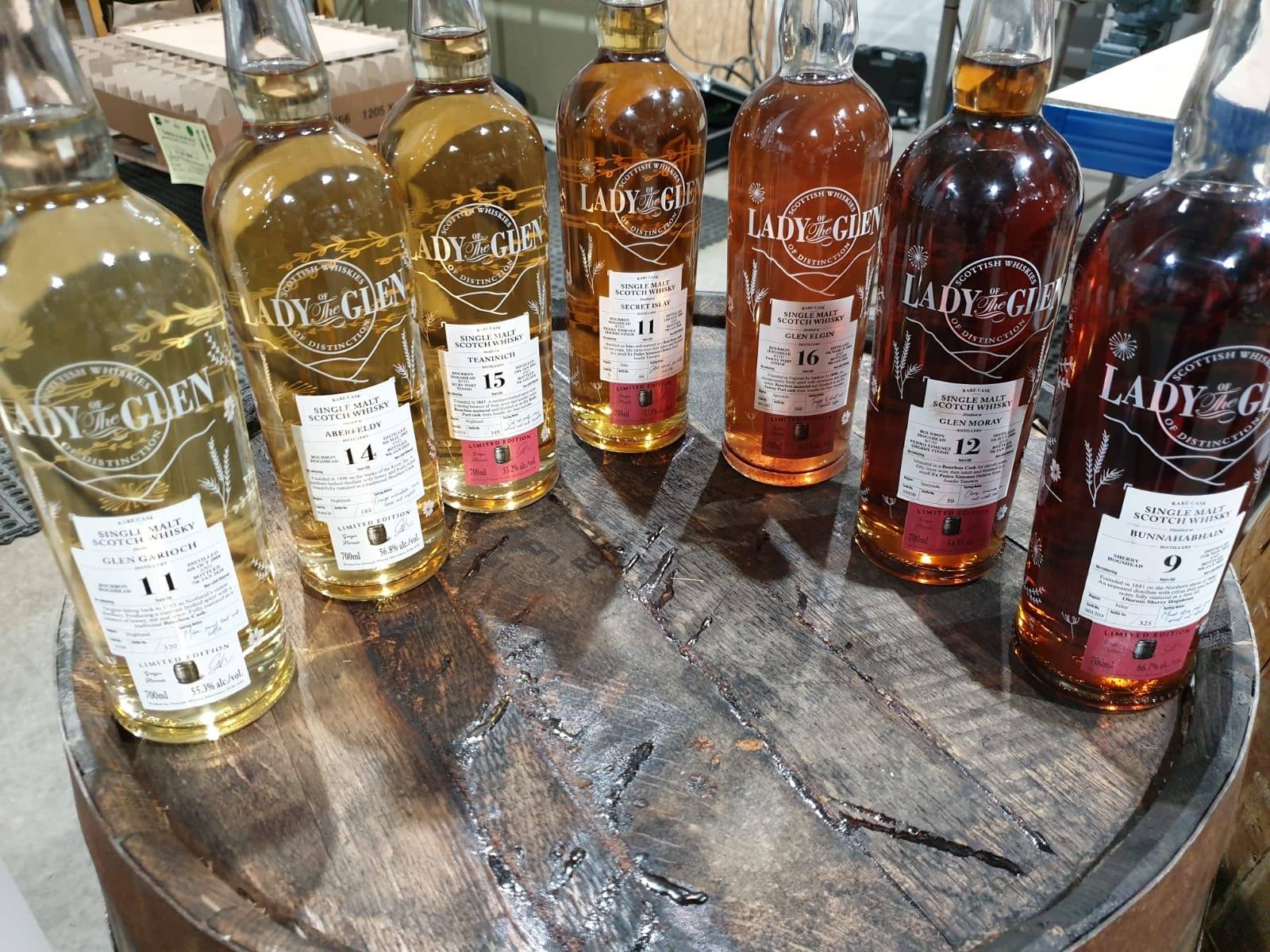 The Lady of the Glen range
So essentially how are the casks we bottle from particular distilleries better than a sister cask from the same distillery bottled by another independent bottler? The 'million dollar' question can only be answered by the personal opinions of both the bottler who selected the cask and the consumers who choose to buy the whisky. This is of course on the assumption that the bottler actually bottled the whisky because they thought it stood out in their opinion and not just 'making up the numbers' for a bottling run.
The beauty of working with single cask whisky is than no two casks are exactly the same, even when considering 'sister casks' where casks from the same distillery, filled on the same day and matured for the same amount of time can produce different results. It's these differences that we look for where these casks stand out amongst others and in our opinion are worthy of bottling in single cask format.
Many consumers now determine whisky style and character based on brand name rather than regional variances or production style. This is understandable due to the marketing efforts of some of the major brands who are keen to establish brand identity and loyalty so often attach a sensory impression when advertising.
This way of thinking is challenged when you consider that many distilleries now produce more than one style of spirit and that in many cases, spirit character can be changed by the touch of a button, even on an iPad these days.
There are many 'household' distillery brands who have defined a house style based on branding and image of their core releases, many of these production sites can and do output numerous different styles of new-make spirit. Mainly to service the various blends produced by the owners, these different styles supplement what can be traded with other producers to provide the spirit character required as part of the recipe for the master blender when creating the final product.
So, what is the 'house style' of Lady of the Glen and what sensory experience can you expect from our whiskies? The simple answer is that there isn't one particular house style in terms of the liquid itself and that every bottling will be different due to the fact we don't have our own distillery or commission distilling for ourselves.
We carefully purchase stock to mature in our own way and it's this aspect of whisky production that we can control, and endeavour to make sure we get right. Regular sampling of casks ensures we can build a picture of the maturation profile of each contender and make the decision as to what happens next with the cask.
The options considered are;
The whisky is making good progress and should continue maturing.
The whisky is good but can be helped on its journey by re-racking into a different cask.
The whisky is ready for bottling now or in the near future.
The whisky is no good and should be sold on.
It's these decisions that will determine our success or otherwise.
The joy and benefit of being an independent bottler is that we get to work with many different distillery makes and impart our influence on the whisky maturation. Very often the casks we bottle have a different flavour profile from that of the expected distillery character, sometimes due to the complex characteristics of individual casks and occasionally due to our influence by re-racking into other casks for secondary maturation.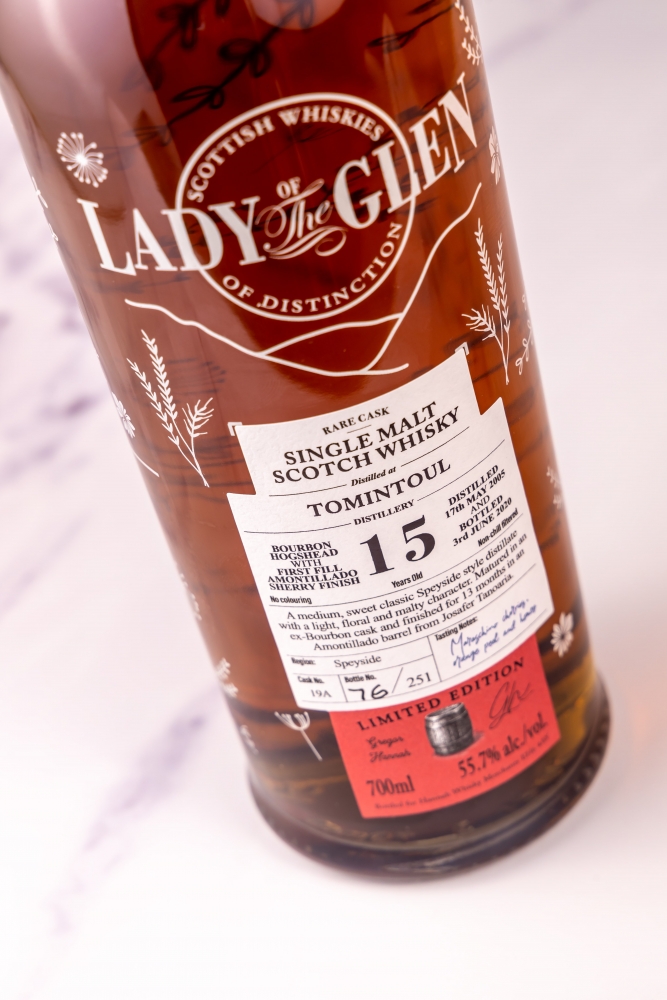 Lady of the Glen Tomintoul
One such example of this is our recent single cask bottling distilled at Tomintoul distillery at 15 years old from an ex-Amontillado sherry cask. This particular distillery has a high reputation amongst blenders and the wider whisky industry for having a very fruity, malty and floral character due mainly to using un-peated malt, long fermentation times and slow distillation during production.
The vast majority of this spirit finds its way into blends more than single malt bottlings and this remains the priority for the owners due to the fact that blended scotch whisky continues to account for the vast majority of all scotch sales globally, making single casks releases such as our 15-year-old even more and interesting in their own right.
Generally, the 'house style' of Tomintoul will be completed by full maturation in ex-bourbon American oak casks, either first fill or refill casks adding to the light, fruity and creamy spirit. In fact, the Lady of the Glen single cask Amontillado 15-year-old started its life in exactly this way – distilled in 2005 in the classic distillery style mentioned above and originally matured in a refill bourbon hogshead. Upon acquiring this cask, we assessed the spirit, considered our options and decided to move the whisky from its original cask into an ex-Amontillado cask produced for us by Josafer Tanoaria near Porto in Portugal. This decision was made not because there was anything wrong with the original spirit in the cask as in fact it was a perfect example of this distillery make but, we thought the fruity style could be enhanced by the influence of the honey and citrus character offered by this particular type of lesser known sherry cask.
This end product is very much our own and not typical of the distillery's own output. Would another independent bottler opt for the same path for this cask? Perhaps, but they could also choose many other options too and produce a completely different product.
It is ultimately down to the cask owner how they choose to mature and eventually bottle their whisky therefore, adding their input to produce their own 'house style' if such a thing exists amongst independent bottlers.