Featured On BQ YOUNG WHISKY MERCHANT SCORES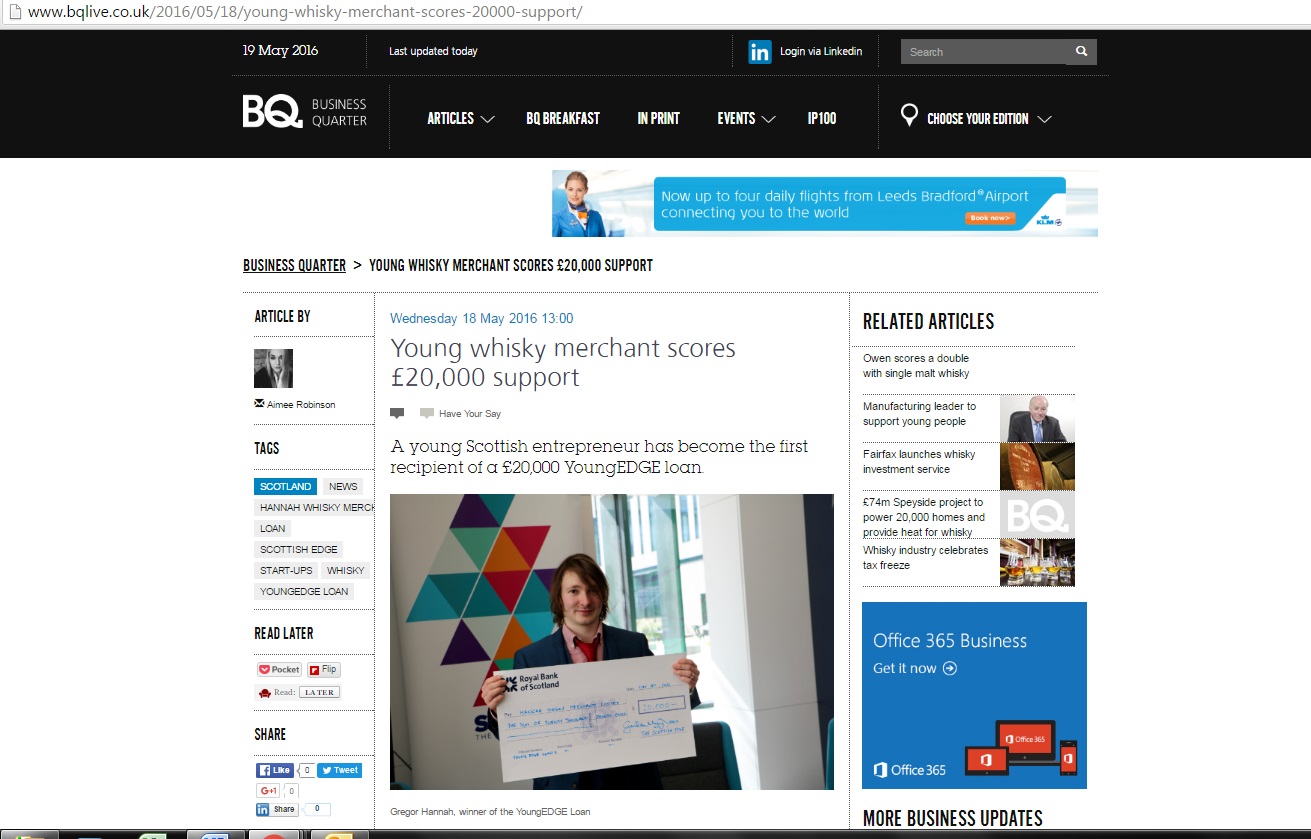 Yesterday we featured in a BQ article written by Aimee Robinson.
This was as a result of the recent award we acquired through the Edge which we are planning to use to create more desirable uniquely finished Whisky.
Evelyn McDonald, CEO of the Scottish EDGE, said: "We recognise that young people can struggle to raise finance from commercial sources due to a variety of factors such as age and lack of experience and security.
"We've designed Young EDGE Loans to offer finance to businesses who are keen to grow but lack the finance to put their plans in place.
"Together with our partner organisations, our staff will ensure that young entrepreneurs have access to experience, guidance and mentorship throughout their loan term and beyond."
Young EDGE Loans are funded by the Hunter Foundation and Royal Bank of Scotland.
To read the full article please visit
http://www.bqlive.co.uk/2016/05/18/young-whisky-merchant-scores-20000-support/