Cask Management And The Future Of Lady Of The Glen
---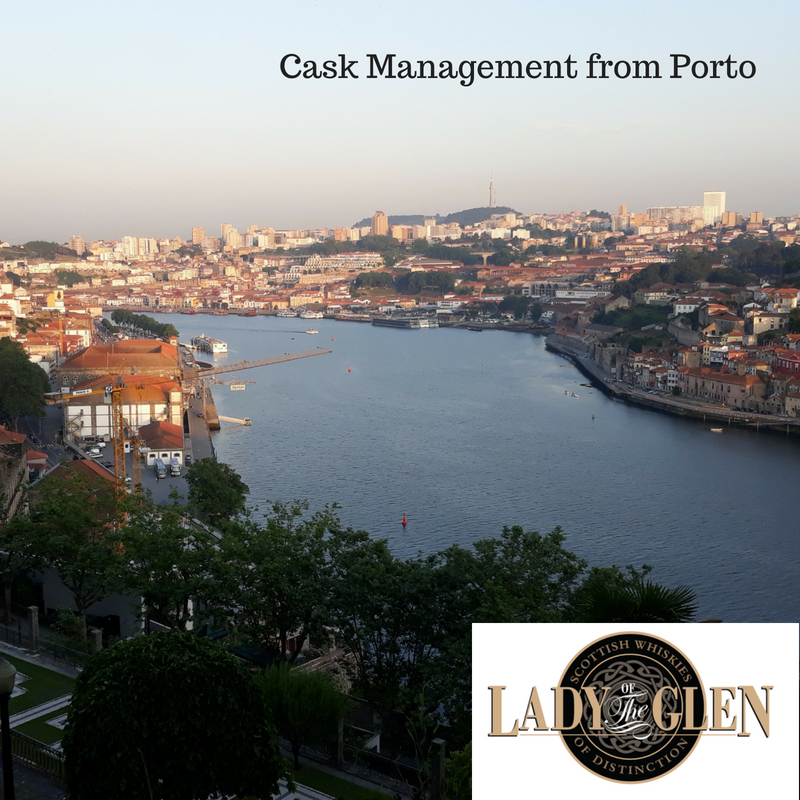 Last month I had the pleasure of visiting Porto for the purpose of visiting the bodega where I will be sourcing casks for the further development of the Lady of the Glen portfolio. Sourcing quality casks is an essential part of cask management as all Whisky needs to be matured in Oak casks and as the oak contributes over 50% of the final bottled Whisky's flavour there is no point in sourcing exceptional spirit if its going to be wasted in substandard casks – further to this point as an independent bottler it is important that my Whisky is different from distillery standard releases which will typically be matured in American oak casks.
The majority of Oak casks are second hand casks sourced from America whereas European Oak from European bodegas tend to be more expensive but provide the Sherry, sweet wines and Port seasonings that provide those more sought after flavours in Whisky.
Portugal hosts among the finest bodegas in Europe through their long history of coopering and their access to Port Wines, different styles sherry and sweet wines which allow them to season their casks with exceptional flavours ideal for influencing Whisky character.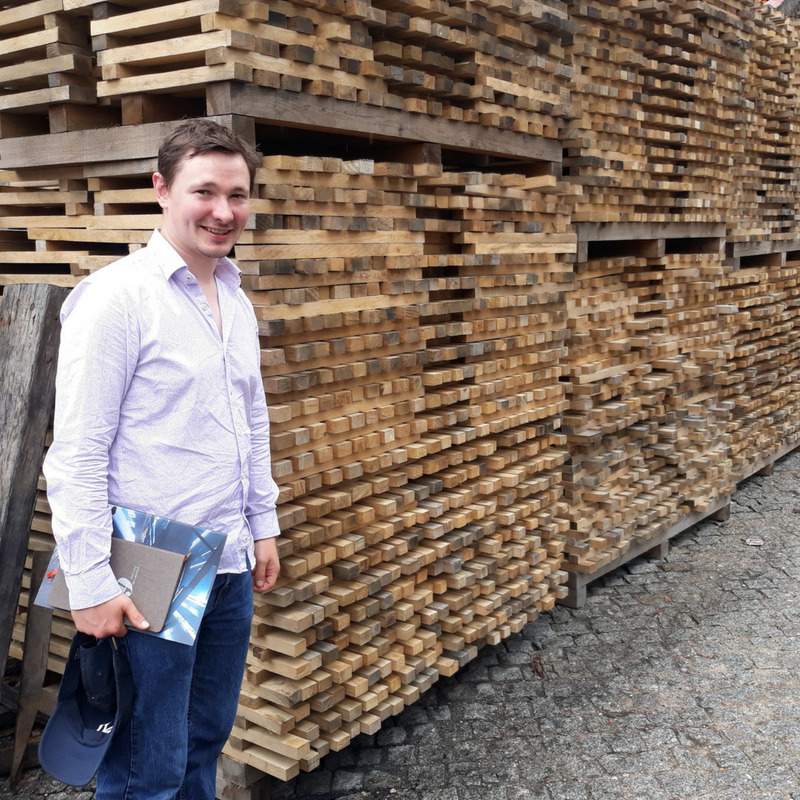 In Portugal bodegas are referred to as Tanoaria and entire communities would be built around these thriving workshops with coopering skills being learned father to son. Coopers are essential for the production of good quality Whisky as without coopers casks cannot be created to mature the spirit that is created. However, changes in demand meant a lot of the workshops and communities were decimated. Similarly, Scotland has experienced this and as a result both countries endure a shortage of coopers; in 1980 there were approximately 1,017 coopers in Scotland, the low point was in 2005 when there was only 188 due to the closure of two cooperage sites, although as of 2017 this figure has risen to 250 coopers.
My first impression of the bodega was that it was similar to visiting a builders merchants with my Dad, with pallets of different types of wood being weathered outside while inside the warehouse was filled with pallets of empty casks and saw dust coating everything.
As can be illustrated in these photos, coopering is still a very manual process that enjoys an honest craftmanship.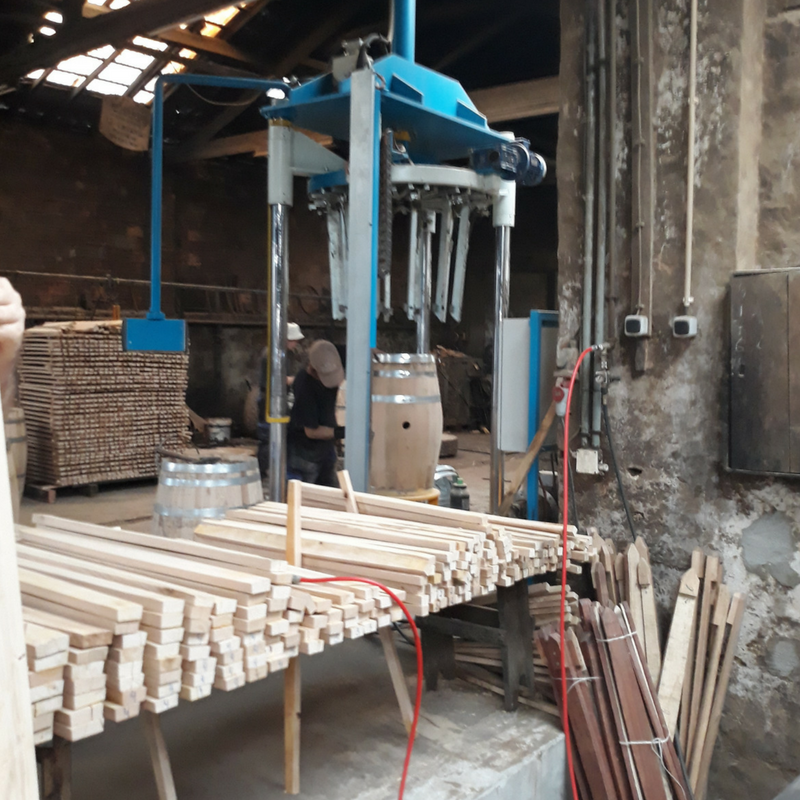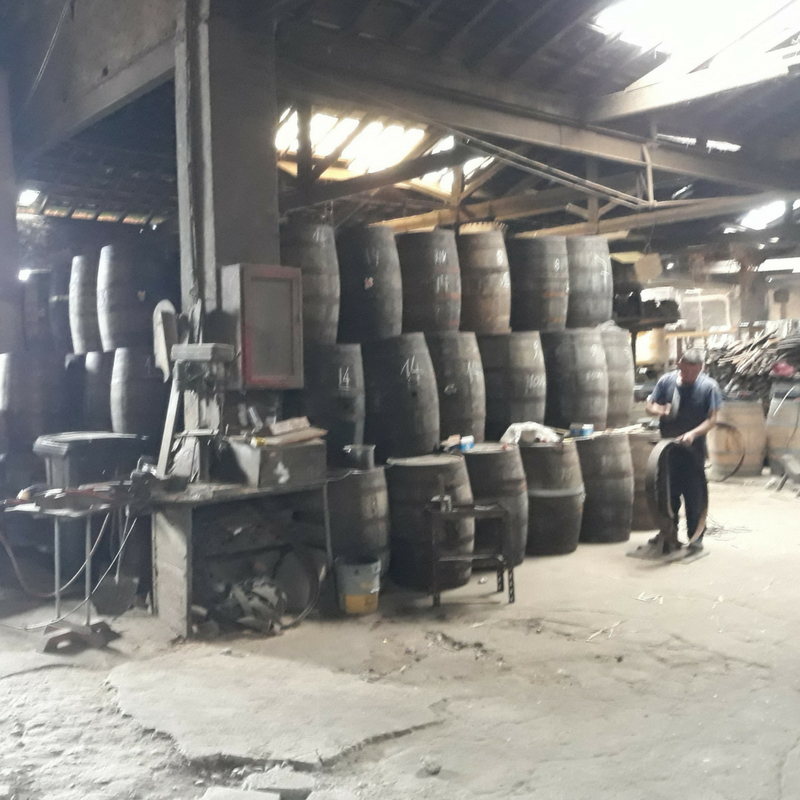 This family business enjoys its quirks such as staff being able to enjoy vegetables from the owners vegetable garden next to the bodega and the cooking of lunch within the confines of the warehouse stoves used for charring.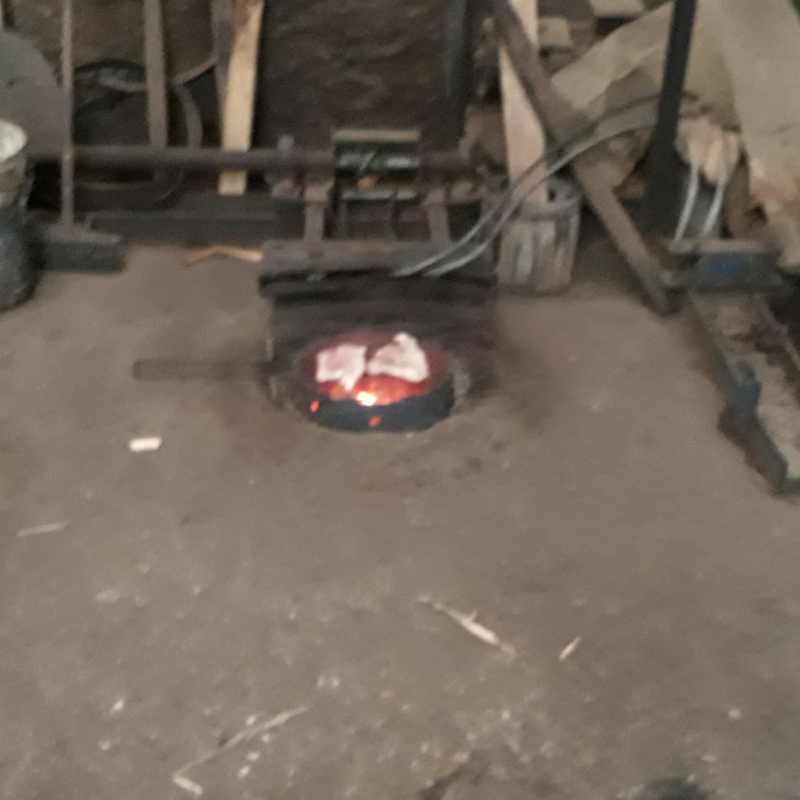 In the months to come Lady of the Glen will be releasing heavily sherried Whisky which has been matured in Pedro Xemenz Octaves from the bodega and in the years to come there will be some wonderful Ruby Port, Tawny Port and Sherried influence Whiskies, allowing us to look forward to the finest that single Malt Whisky has to offer.