2014 March The Prince's Trust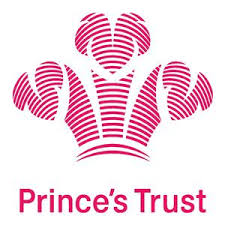 For the past three months my blogger apathy has taken hold despite there being many interesting and important business milestones taking place for Hannah Whisky Merchants since the beginning of the year.
I believe the most important of these milestones took place recently – obtaining support through the The Prince's Trust (if your interested to find out more about them click here). At the beginning of February I did my usual of phoning my local Business Gateway to see if they had any support available (a monthly task I undertake to the probable annoyance of my business Gateway advisor). My advisor duly informed me there was nothing for my type of business. Shortly afterwards, perhaps uncannily, a young lady phoned from the Fife Business Growth Fund of The Prince's Trust to ask if I need help to which responded affirmatively. She suggested they could help me get the support I required and I was put in touch with a Princess Trust Executive who over the course of February and early March patiently helped me with a thorough application, assisting with my business plan, cash-flow and forecasts (very monotonous, but incredibly valuable and important stuff). We shared a number of coffee lunches where he helped me get my application over numerous hurdles until it was finally accepted and then it was to the panel with me – where the final decision of my support would be taken.
Probably the most frightening part of this journey is the conclusive part – the panel meeting. It all comes down to one interview, one chance and bizarrely I found out on the day that a member of the panel had the same name as me – Gregor Hannah. This was unbelievable for me, considering I was under the impression there were only three Gregor Hannahs, one being a Pro-golfer in England, a Youtube guy and then me. This panel member had somehow slipped through the cracks of my online searches. There was also another Greg on the panel, but this pales in comparison to the Gregor Hannah coincidence.
Well…I managed to persuade the panel though my presentation and Q&A that my business idea was a viable one. Perhaps it was my George Clooney charisma, my water-tight business plan and forecasts or alternatively the cask strength Benrinnes Whisky samples I provided the panel swayed their decision. Regardless, I am grateful and I felt a wave of relief that the panel was over. When an organization like the Princess Trust, not your best friend or family, informs you they believe in you and your idea and that they want to help support you it fills you with immense pride and joy because you know they aren't doing it to be nice but because they believe it is actually a good idea.
On the train home I celebrated with a can of gin and tonic from M&S considering my life now will be all about Whisky with little opportunity for gin thanks to the Princess Trust.
Thank you again to The Prince's Trust.
The next blog will be on the next Lady of the Glen release, the 21 year old Littlemill.
All the best,