2014 April Littlemill Release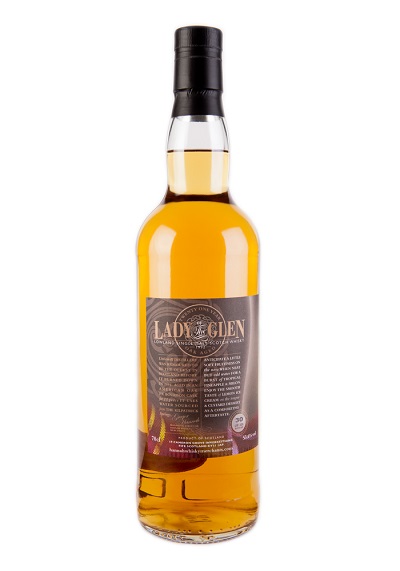 The Littlemill distillery was rumoured to have opened in 1772 although it has been suggested it opened as early as 1750 which would make it the oldest distillery in Scotland. Had the distillery not been destroyed in 2004 this could have been proven or disproven.
A Lowland Malt distillery, it existed in a region where there are now only a few distilleries. Those still active include The Glenkinchie, The Bladnoch and The Auchentoshan distilleries. Generally Lowland malts are regarded as the lightest bodied Whisky, other characteristics include having a dry finish, tasting of sweet fruits and having a less intense aroma. Littlemill was located in the village of Bowling just North West of Glasgow in West Dunbartonshire which made it even more unique because it was so close to the border that it could have been named a Highland distillery. However, because it used a triple distillation technique which was common in Lowland distilleries it was more akin to a Lowland class whisky, where other regions in Scotland adopted a double distillation approach. However, after a time the owners eventually adopted the double distillation approach.
The distillery changed hands multiple times in its lifetime. It was closed in 1984 and re-opened 1989 and again it closed in 1992 only to be destroyed in 2004 to make way for residential property, this was despite it being a listed building. You can view its destruction here through this Youtube link. The last distillation was in 1992 and now there are only limited casks available mainly through Independent bottlers.
The Lady of the Glen offering is from a Bourbon cask, number 16 and it was distilled February 27th 1992. The main themes which come from the variety of independent reviews are that it is a complex dram, with soft fruits on the nose like pineapple and melon. On the palate there is a heat, which makes way to sweetness and then fruits of pineapple, banana and lemons. Finish with more sweetness of candy and then spice.
If you would like further details on the history of the distillery and where I retrieved my information please view the below links.
http://www.singlemalt.com.au/info/regions1.php
http://www.maltmadness.com/whisky/littlemill.html
http://www.edinburghwhiskyblog.com/2014/03/28/a-lovely-little-littlemill/