2012 December Lady of the Glen Begins
First off I would just like to say thank you for all of your e-mails. Having just launched this month we are thrilled by the positive feedback and support we have received from both industry experts and Whisky lovers alike.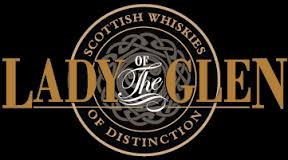 As independent bottlers we believe that Whisky flavour is all too often overshadowed by age and regional stereotypes; that somehow the age on the bottle will dictate how good the dram will be. We want to change that! Before we even consider buying a cask it has to meet our criteria: it must be rare, it must be of exceptional quality, and most importantly, the intricate flavours must dance and excite on the tongue. A beautiful Whisky should never make you flinch.

Lady of the Glen will always offer rare, high quality cask strength Whisky but once a cask is gone then it is never coming back! We have endeavoured to provide accurate and relatable tasting notes on every Lady we sell and have numbered every bottle so each one is different and collectable. Recently Lady of the Glen was reviewed by Edinburgh Whisky Blog and we feel that their positive review is a great endorsement of our Whisky and what we are trying to do.