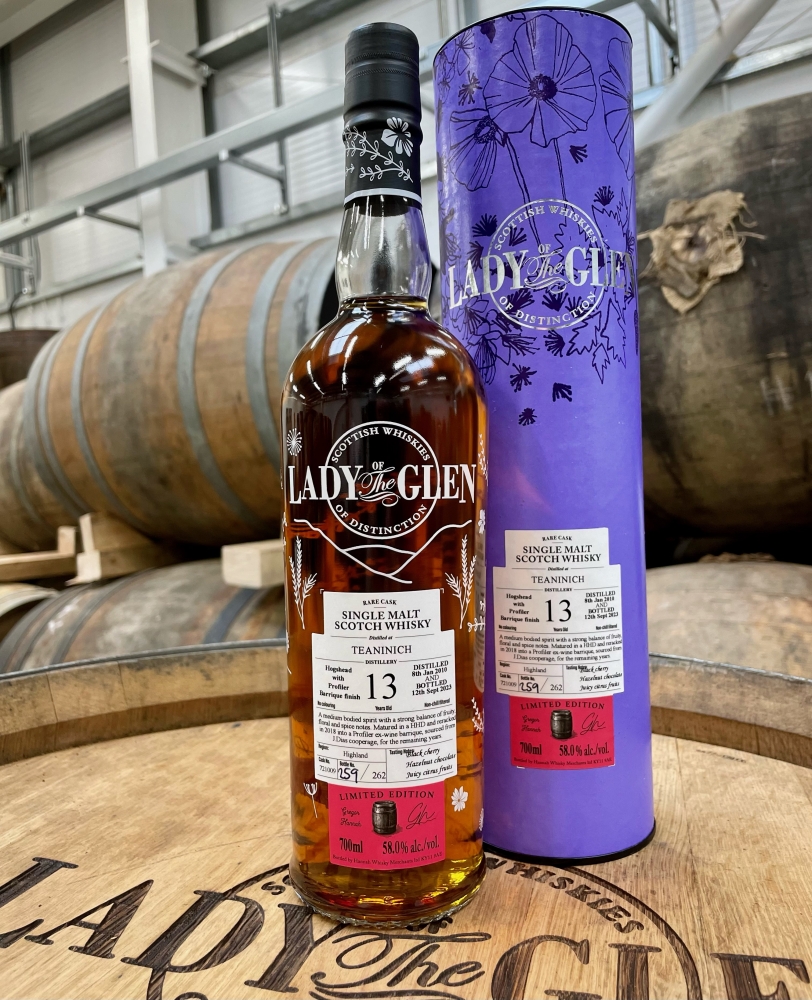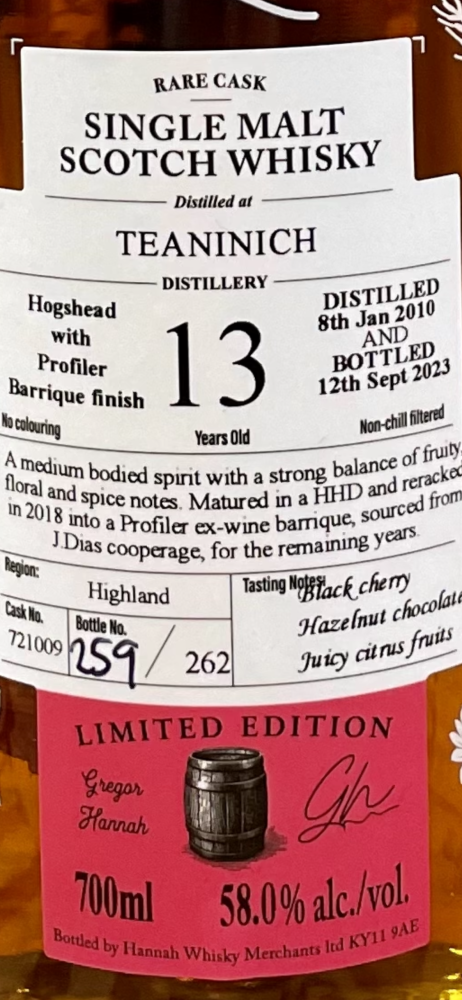 ---
Alcohol by Volume

:

58.0%

Size of Bottle

:

70cl

Yield

:

262

Cask

:

Profiler Barrique Finish
Available exclusively through our stockists
---
DISTILLED on 8th January 2010 and BOTTLED on 12th September 2023
A medium bodied spirit with a strong balance of fruity, floral and spice notes. Matured in a hogshead and re-racked in 2018 into a profiler ex-wine barrique, sourced from J Dias Cooperage for the remaining years.
This distillery produces a light and dry spirit that we see as a blank canvas to offer additional cask flavours. In this case, the whisky has spent over 5 years finish in a profiler wine barrique produced by the J.Dias cooperage in Portugal. The process of producing these casks, unique to J.Dias, is similar to an STR cask however, the toasting and re-charring is more gentle. This retains more of the residual wine flavours opposed to the intense oak from traditional STR casks.
Tasting revealed - black cherry, hazelnut chocolate and juicy citrus fruits.
Join our newsletter
Be the first to know about our latest releases. You will receive regular updates (not too many, we promise!) via email with our latest news, exciting new product launches and inspired gift ideas.