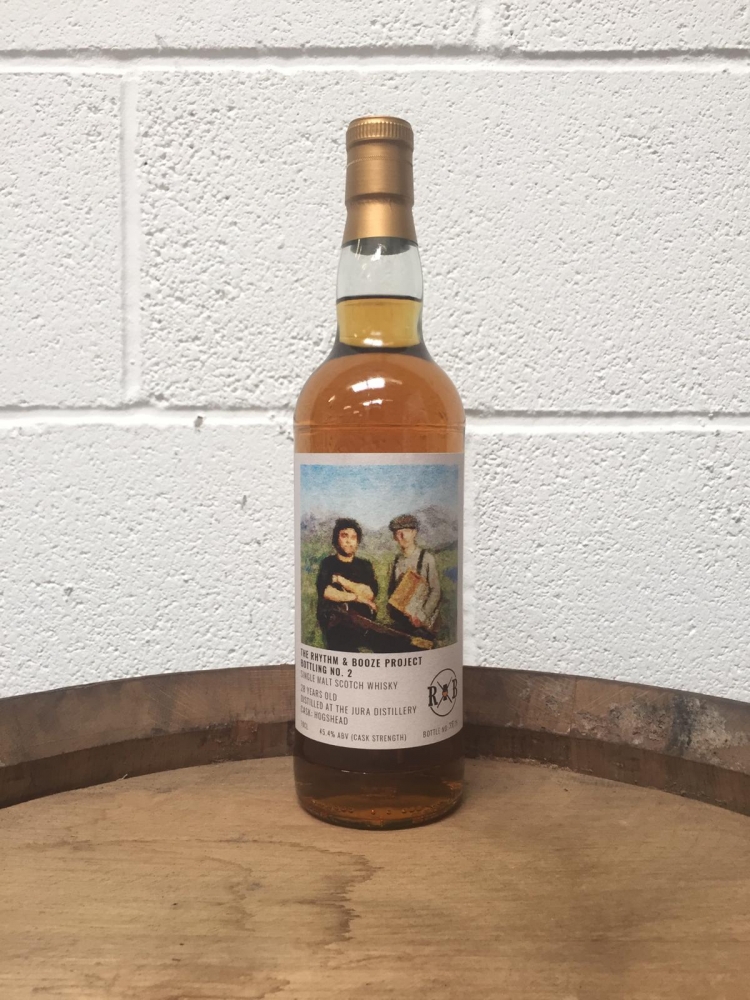 ---
Alcohol by Volume

:

45.4%

Size of Bottle

:

70cl

Cask Yield

:

75

Cask

:

HHD
---
The Rythm and Booze Project Bottling No.2
A 28 year old HHD. Distilled at the Isle of Jura distillery.
Tasting notes. 
Nose: Jura's typical cinnamon bun aroma opens up to persimmons, chai tea, and heaps of caramel.
Palate: An initial hit of bread and butter pudding becomes fruitier, a combination of raspberries and plums, as well as a little more leathery with time. 
Finish: Warming and spicy. This is a whisky that likes a cuddle.
Join our newsletter
Be the first to know about our latest releases. You will receive regular updates (not too many, we promise!) via email with our latest news, exciting new product launches and inspired gift ideas.