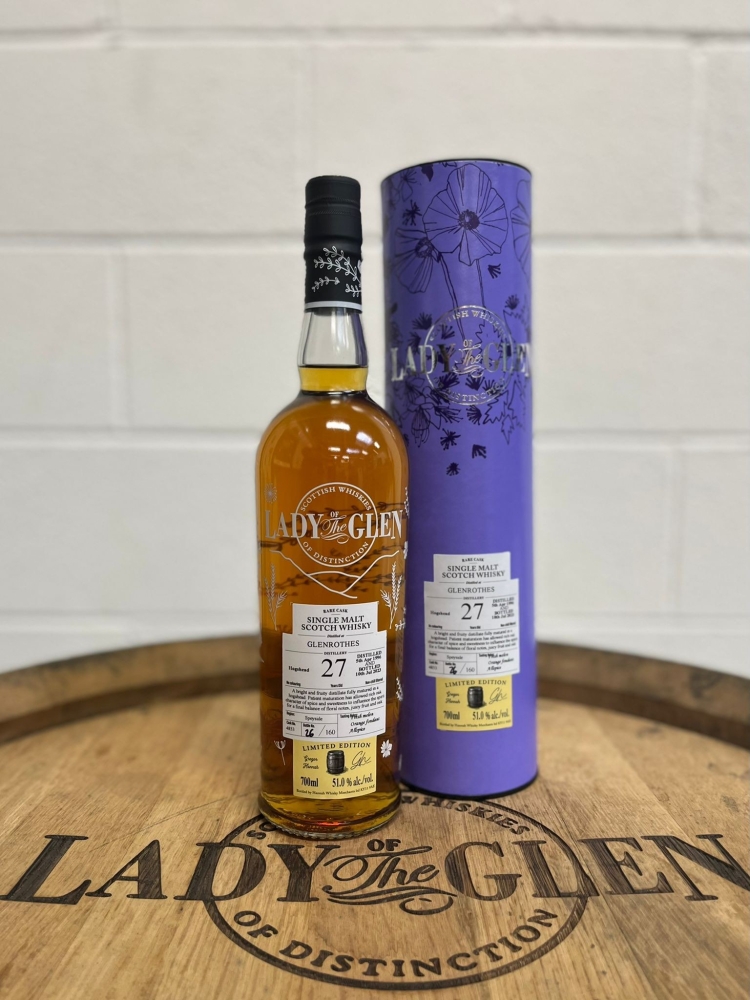 ---
Alcohol by Volume

:

51.0%

Size of Bottle

:

70cl

Yield

:

160

Cask

:

Hogshead
Available exclusively through our stockists
---
DISTILLED on 5th April 1996 and BOTTLED on 10th July 2023
A bright and fruity distillate fully matured in a hogshead. Patient maturation has allowed rich oak character of spice and sweetness to influence the spirit for a final balance of floral notes, juicy fruit and oak.
Age is just a number when incomes to whisky, but one can't ignore the majesty of this old Speysider. Matured all its life in an active single hogshead, the robust nature of this spirit has allowed it to stand up to the unusually strong oak and spice notes offered from the cask.
Tasting revealed - fresh melon, orange fondant and allspice.
Join our newsletter
Be the first to know about our latest releases. You will receive regular updates (not too many, we promise!) via email with our latest news, exciting new product launches and inspired gift ideas.