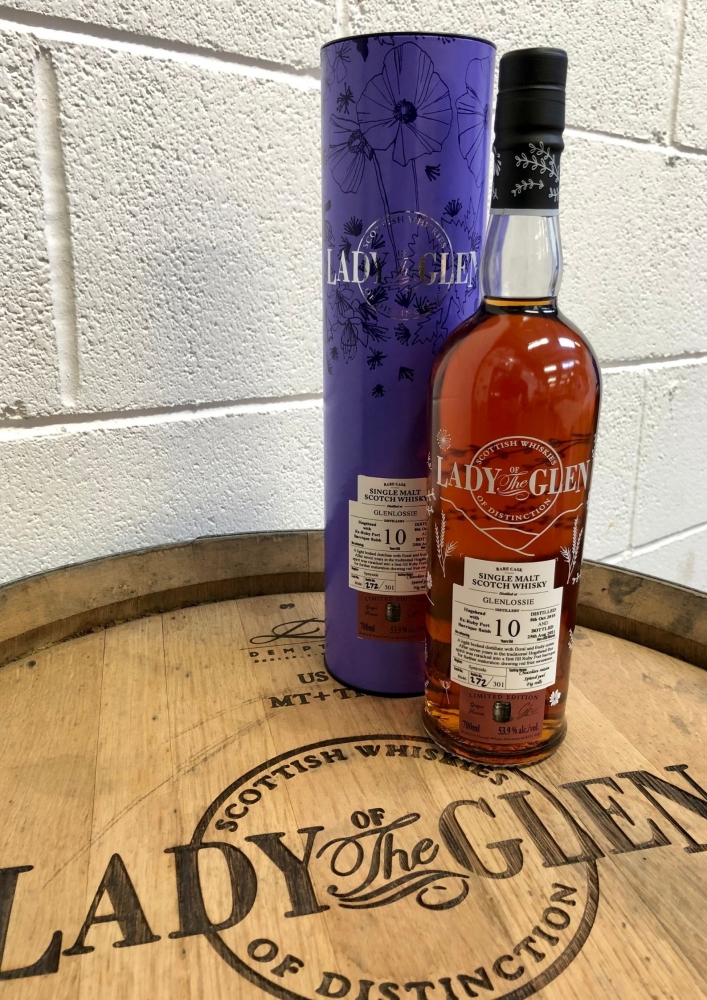 ---
Alcohol by Volume

:

53.9%

Size of Bottle

:

70cl

Cask Yield

:

301

Cask

:

Hogshead with Ex-Ruby Port Barrique finish #8646
---
A light bodied distillate with floral and fruity notes. After seven years in the traditional Hogshead this spirit was reracked into a first fill Ruby Port barrique for further maturation drawing red fruit sweetness.
The cask yielded only 301 bottles and it was bottled at natural cask strength 53.90%
DISTILLED 8th Oct 2010 AND BOTTLED 25th Aug 2021
Nose
Very comforting and warming with notes of chocolate raisins, praline and sherry trifle. Fruitiness emerges in the form of juicy oranges, apple turnovers and a touch of chamomile.
Palate
Very rounded and the comforting feelings continue in the mouth. Slightly oily texture carrying notes of toffee, caramel and gingersnaps, all held together by a wrapping of spiced mixed peel.
Finish
The citrus character returns and evolves to be more floral than before. Notes of vanilla, lychee and orange curd eventually fade to leave a sweet spice and an oak char impression.
Enjoy a dram on us! With every bottle purchased, receive a complimentary 1cl sample, selected at random from our current stock.
Join our newsletter
Be the first to know about our latest releases. You will receive regular updates (not too many, we promise!) via email with our latest news, exciting new product launches and inspired gift ideas.