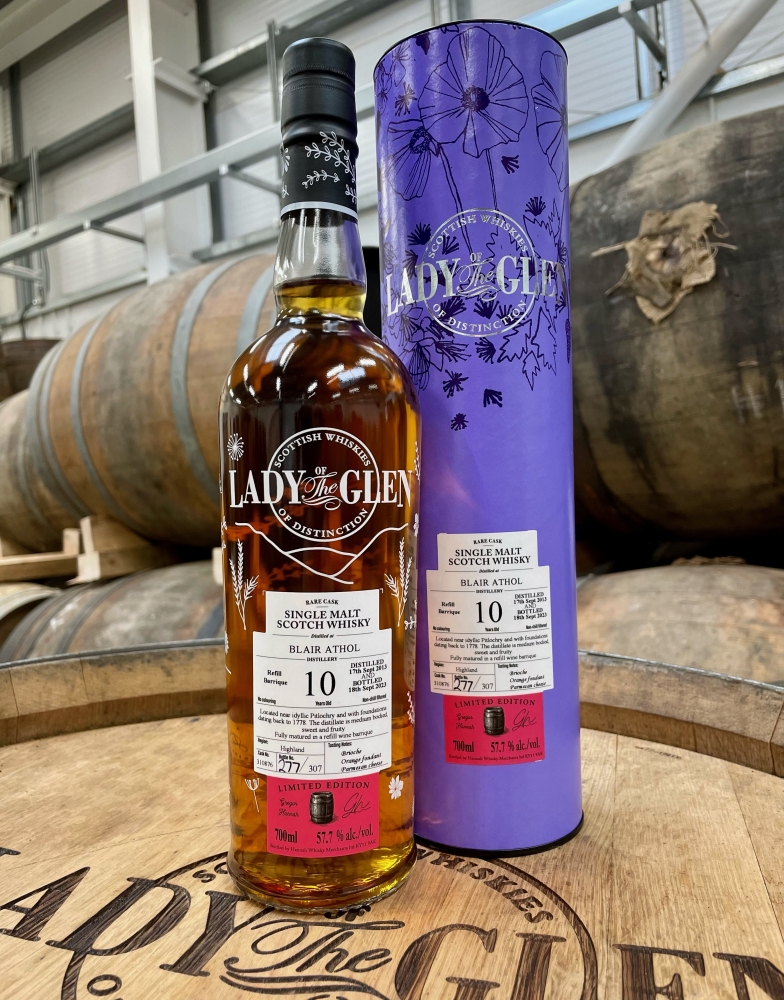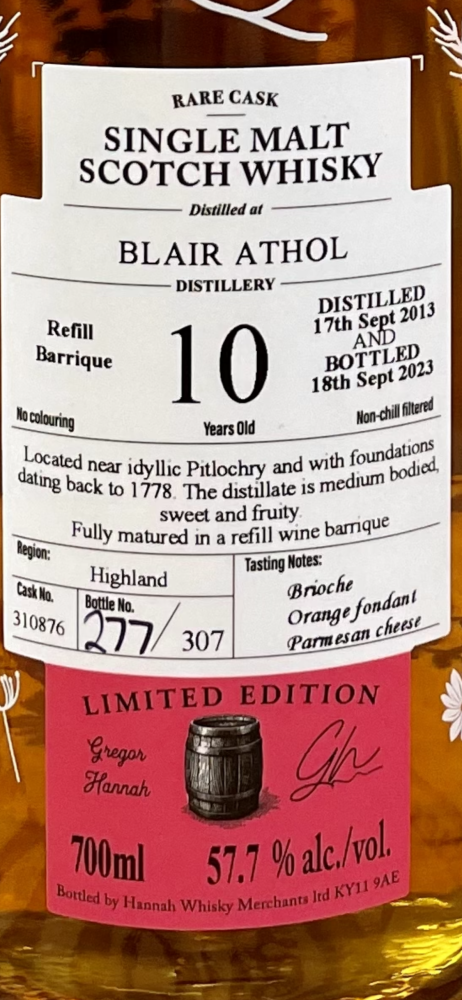 ---
Alcohol by Volume

:

57.7%

Size of Bottle

:

70cl

Yield

:

307

Cask

:

Refill Barrique
Available exclusively through our stockists
---
DISTILLED on 17th September 2013 and BOTTLED on 18th September 2023
Located near idyllic Pitlochry and with foundations dating back to 1778. The distillate is medium bodied, sweet and fruity. Fully Matured in a refill wine barrique.
This medium bodied highland malt gives us independent bottlers a lot of character to work with. In this case we have a single cask where the spirit has matured for its entire life in a refill ex-wine barrique allowing the spirit to take on a balance of the French oak notes and some softer wine characteristics over a longer period of intergration.
Tasting revealed - brioche, orange fondant and parmesan cheese.
Join our newsletter
Be the first to know about our latest releases. You will receive regular updates (not too many, we promise!) via email with our latest news, exciting new product launches and inspired gift ideas.