Age Verification
Due to the sale of alcohol on our site, we are required to ensure our customers are of legal age to purchase whisky sold in Scotland.
Persons who wish to purchase our whisky must be 18 or older. By entering our site, you agree to this condition.
If you are not over the age of 18, we are sorry but you'll have to wait a little bit longer to taste our exquisite scotch.
Blair Athol 2005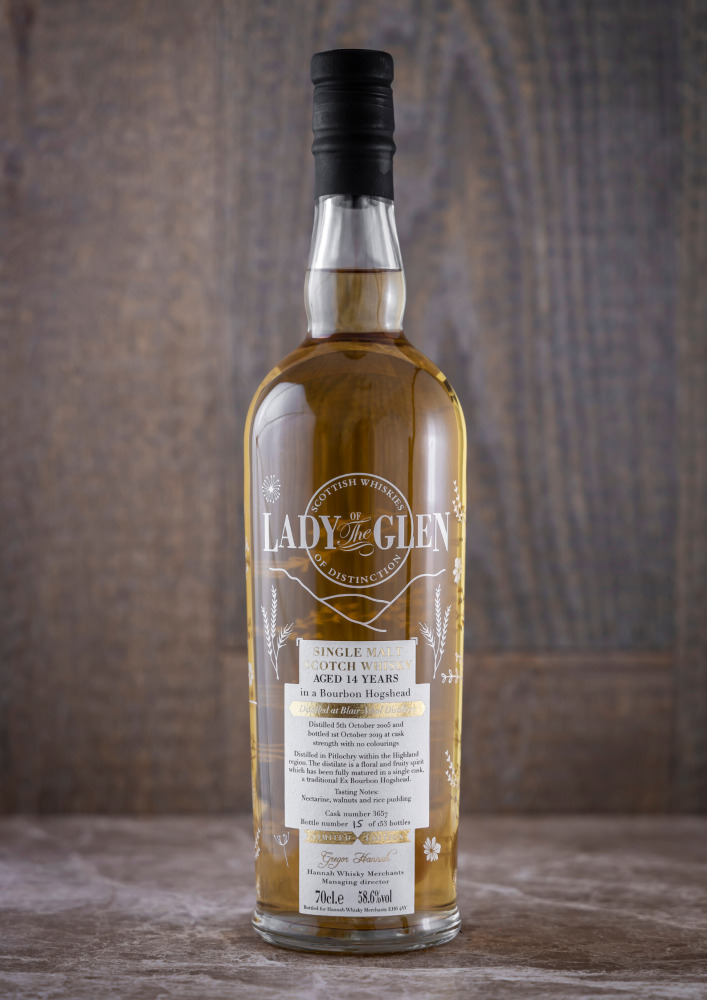 ---
Blair Athol 2005
£80.00
Age of Whisky:

14 years old

Alcohol by Volume:

58.6%

Size of Bottle:

70cl

Cask Yield:

153

Cask:

#3657
Description
Blair Athol was founded on the moorland south of Pitlochry in 1798 and is known for its floral and fruity spirit. An ancient source of water the Allt Dour (Gaelic for "the burn of the otter") flows through the grounds of the distillery from the slopes of Ben Vrackie in the foothills of the Grampian mountains.
This Highland single malt was distilled on the 5th October 2005 and bottled on the 1st October 2019 at cask strength.
This 14-year-old malt has been fully matured in a single cask - a traditional ex-Bourbon hogshead.
On the palate, expect notes of nectarine, walnuts and rice pudding.
The Lady of the Glen Gift Set
Thinking about how to gift Whisky, why not try out gift sets?
Our gift sets include the bottle of your choice presented in our oak box with a set of Glencairn tasting glasses.
Glencairn glasses are an excellent accompaniment to any Whisky tasting because their bell shape allows for complex Whisky aromas to be trapped in the glass making them ideal for nosing and sipping. They also have the added benefit that if the glass tips over all of the spirit doesn't splash out!
Your browser is dangerously out of date and poses a security threat to both our shop and your computer. For simple information about upgrading your browser, visit
Browse Happy
.