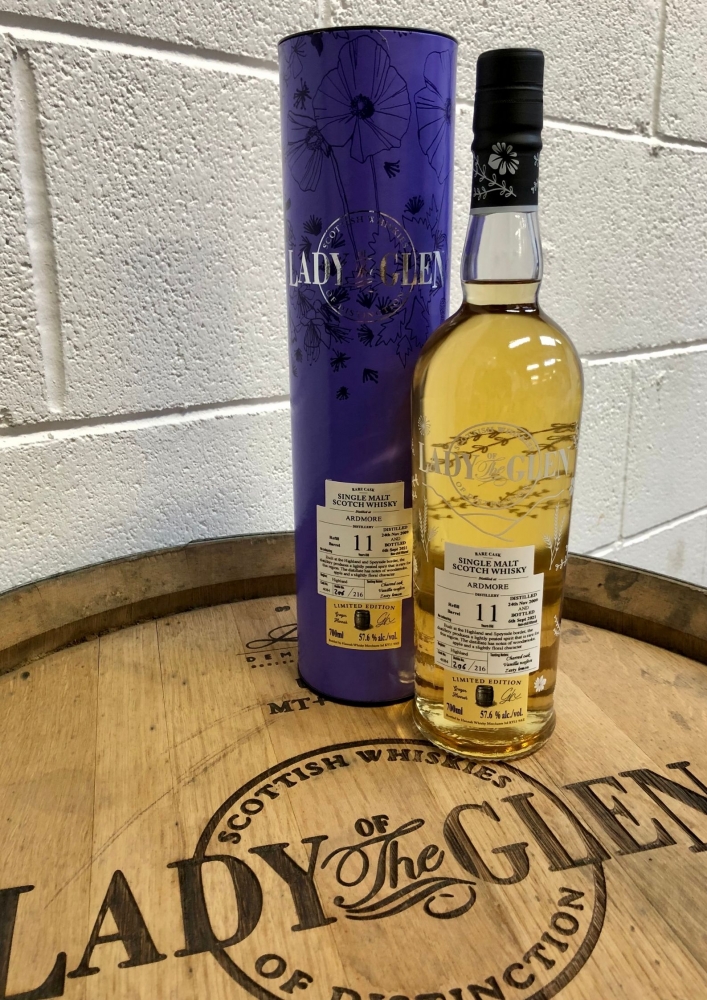 ---
Alcohol by Volume

:

57.6%

Size of Bottle

:

70cl

Cask Yield

:

216

Cask

:

Refill Barrel
---
Built at the Highland and Speyside border, the distillery produces a lightly peated spirit that is rare for this region. The distillate has notes of woodsmoke, apple and a slightly floral character.
The cask yielded only 216 bottles and it was bottled at natural cask strength 57.60%
DISTILLED 24th Nov 2009 AND BOTTLED 6th Sept 2021
Nose
almost costal with a mineral rich, oak and smoke quality. A touch of orange bitters and fresh ginger give a spicy impression but balanced with sweetness from vanilla and honeycomb.
Palate
The costal notes are now more like salted almonds and peanuts with the smoke and peat in the background. This is replaced with vanilla, tropical fruit and peppered spice qualities. 
Finish
Long and now more citrus led with notes of zesty lemon, dried apricots and orange barley sugar sweets. The smoke is consistently present but fades to leave a barbequed lime quality.
Enjoy a dram on us! With every bottle purchased, receive a complimentary 1cl sample, selected at random from our current stock.
Join our newsletter
Be the first to know about our latest releases. You will receive regular updates (not too many, we promise!) via email with our latest news, exciting new product launches and inspired gift ideas.